A brave man stepped out of his comfort zone – and jumped out of a plane! – for his 60th birthday last week.
PJ Costello, a retired garda who lives in Moville, wanted to give back to charity on his milestone birthday.
He set himself the challenge of doing a skydive for Cancer Care West Support Centre Donegal and St. John's Hospital Patients Comfort Fund in Sligo.
"My sister is in long term care in St John's Hospital Sligo so I thought it would be a nice gesture to do something for them and for the Cancer Care people in Letterkenny who do fantastic work," PJ said.
PJ's parachute jump at the Wild Geese Flying Club in Derry took place last Saturday and it was a huge success.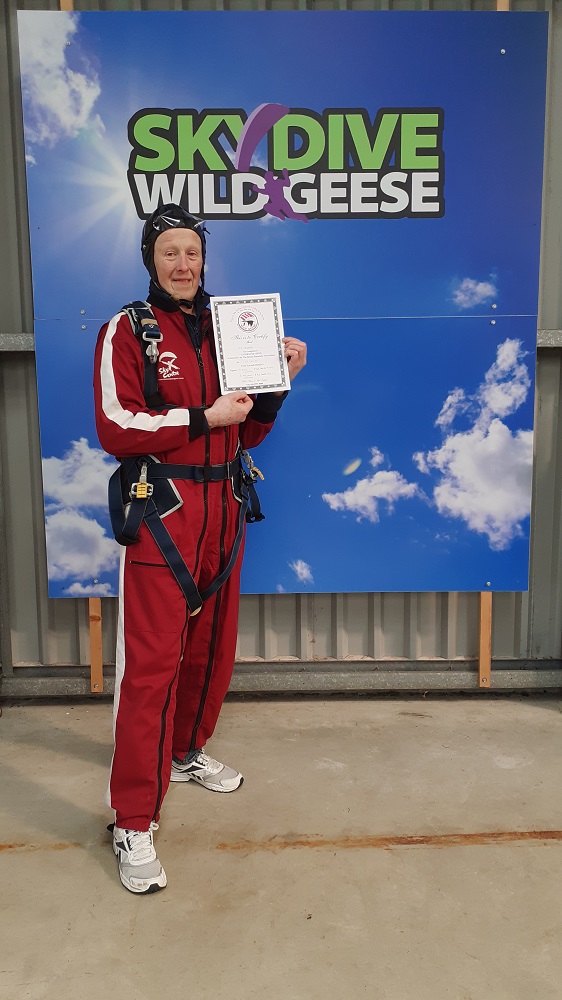 "Even the weather brightened up for it," PJ said.
"The total sum raised was €1660, which has made it all worthwhile."
"No doubt both charities will be as delighted as I am."
Happy birthday PJ