Thousands of people from across Donegal are now on the road to Dublin to let the Government and the rest of the country know that nothing less than 100% Redress for MICA homeowners will be enough.
Busloads of supporters piled onto buses from 6am in darkness determined to make their voices heard.
Once again people across Donegal have united with family and neighbours to get justice as many homes literally fall down around them.
A number of businesses have even closed their doors to allow workers to attend the rally.
It is now estimated that today's rally could be even bigger than the first rally earlier this summer.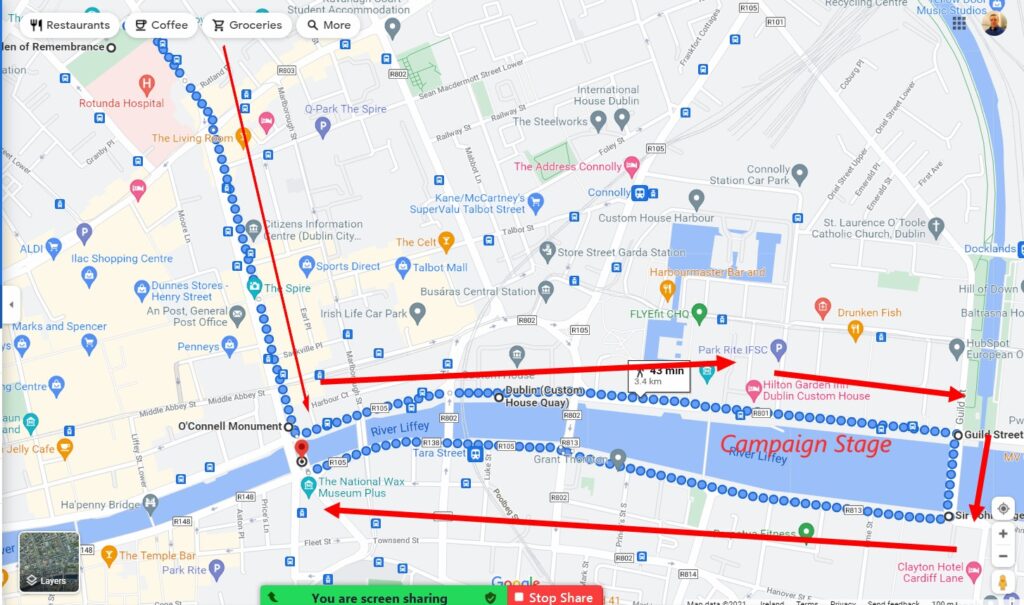 Protestors will gather at the Garden of Remembrance at Parnell Square.
It will then travel down O'Connell Street to O'Connell bridge and left to the Custom House.
A number of speeches will then be made at The Custom House
The march will then proceed to to Guild Street and across the River Liffey on Samuel Beckett Bridge
It will then turn right and proceed back to O'Connell Bridge along Sir John Rodgerson's Quay.
We will bring you full coverage of today's march as it unfolds.
We demand 100% Redress No Less.