President Michael D Higgins is 'acutely aware' of the 'heartfelt pain and anguish' caused by the mica issue.
The comments were made by a spokesman for his office in a letter to campaigners before yesterday's mass protest.
In response to an invitation to attend the protest, sent to his office by the Mica Action Group, the Deputy Secretary General to the President wrote that President Higgins has been "following developments closely and continuously raises this issue in his regular briefings with the Taoiseach".
"The President is acutely aware of the very difficult situation that so many households and families find themselves in as a result of mica, and indeed the heartfelt pain and anguish that this is causing."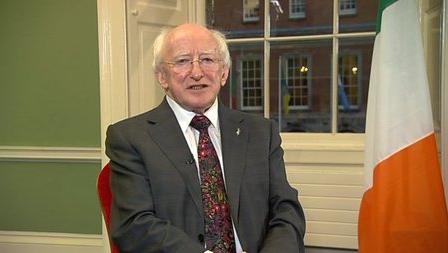 While the letter stated that the President "due to the constitutional nature of his office, cannot become directly involved in matters that are the policy responsible of Government", his comments mark a contribution to a high-profile public issue which is shortly to be the subject of a Government decision entailing significant exchequer spending.
His office confirmed the letter was sent by the Áras, but had no further comment. A spokesman for the Taoiseach said the convention was that the head of Government did not comment on briefings with the President.
Fiachra Ó Luain, who sent the invite on behalf of the group, told today's Irish Times it was "good to know Micheál Martin is hearing this from the President in his private audiences, and we know it's genuine because Michael D always does things in a genuine way."
"He's able to understand this as a human, and that's the mark of any good politician."
Tags: