Fine Gael Deputy Joe McHugh has warned the government to be vigilant over the details of a new Mica scheme. 
A new scheme is due to be brought before the Cabinet in the next one-two weeks.
But accessibility and affordability will be key elements that must be watched closely, said Deputy Joe McHugh.
Speaking during Dáil Statements on Budget 2022, Deputy McHugh said: "Nobody is more disappointed than me and my colleagues in the previous Government that the 2010 scheme did not work. It did not work because once people started delving into the detail, it became an economic impossibility for so many families.
"My message is that whatever the detail, there must be vigilance. There will be much detail, whether it is more than 1,000 local authority houses and the innumerable individual private houses that will be in question, not just in County Donegal but throughout the country, for pyrite and mica. Whatever the detail is, we must be vigilant and we have to have a mechanism in place."
View this post on Instagram
Upwards of to 20,000 people protested on the streets of Dublin last Friday to bring further awareness to the Mica crisis and the need for 100% redress.
"The campaign has done one thing in creating awareness and understanding," said Deputy McHugh.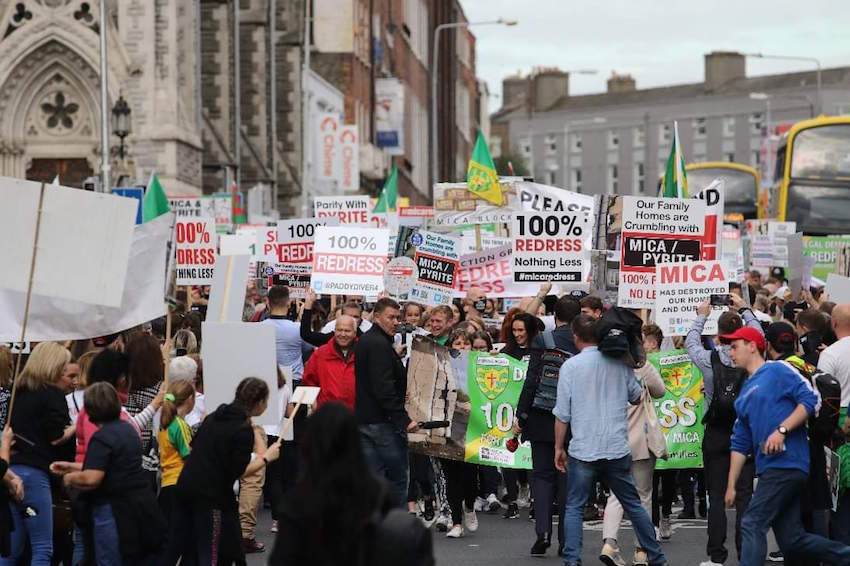 "When the memo is brought to Cabinet and the detail is finalised at an official level, however, we must have eyes and ears on that. Having spoken to one of the members of the Mica Action Group, there is a concern that history will repeat itself with this scheme if there is a rollback through the detail. Whatever mechanism is being brought forward and whatever memo is being presented to Cabinet, the days and weeks after will be as important as those that lead up to that point to keep an eye on exactly what is being decided upon and what the Cabinet has decided at an all-government level, and to ensure the accessibility and affordability questions are ticked at all times."
Budget 2022 allocated an additional €20 million for pyrite remediation, but a further announcement is expected from government on Mica in the coming weeks.