Now that travel is back for Irish people there is even more of a reason to get away and experience the magic of a Christmas Market abroad. 
In the run up to Christmas, the cities of Europe come alive with glittering market stalls offering a delightful array of gifts, crafts, festive foods and hot drinks. With each city offering something uniquely magical to get visitors feeling the festive spirit, we have chosen Europe's top Christmas markets to help you decide which markets are perfect for your festive break.
---
Travel with Confidence!
Before we start, did you know Travel Department not only give Donegal Daily and Donegal Woman readers exclusive offers, but they are also running a brilliant competition exclusively for readers to WIN €500 in Holiday vouchers. You can click here to enter.
Travel with Confidence:
Your holiday is a very special time, and Travel Department craft the itineraries to make sure that you get the most enjoyment. The world is continuously changing, and they have been adapting to make sure that they deliver the best experience for you. Their priority is to bring you a wonderful experience safely. So, when you book with Travel Department, you can do so in the knowledge they'll look after you every step of the way.  More information can be found here and should you have any questions about a country's travel requirements, these can be found here. 
---
1. Vienna Christmas Markets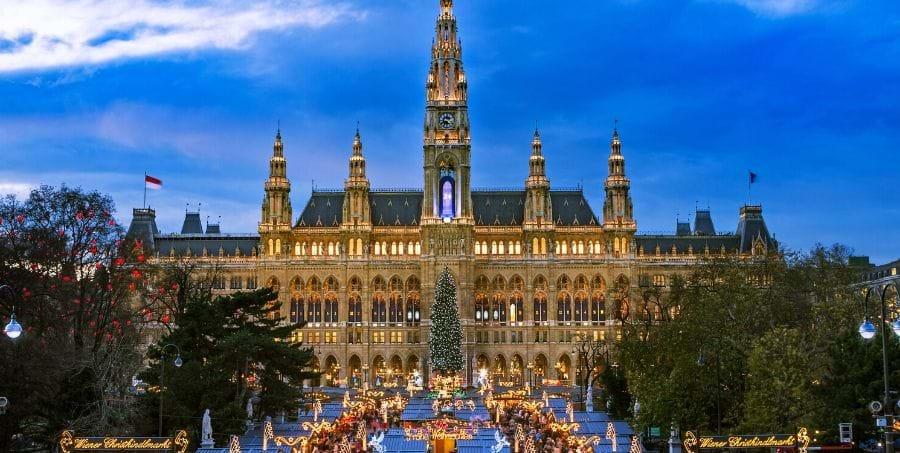 Vienna is a beautiful city with fantastic architecture, and it has a wonderful Christmas atmosphere in late November and December. The Christmas Markets in Vienna are not just concentrated in one place but there are a few different locations throughout the city, our favourite would be the markets at the Schönbrunn Palace. Here you can sample some wonderful sweet Austrian culinary delights and, of course, warm yourself up with their delicious hot Gluhwein. The city has a great transport system so it's an effortless task getting from A to B and back again, but the city is great to explore by foot.
2. Prague Christmas Markets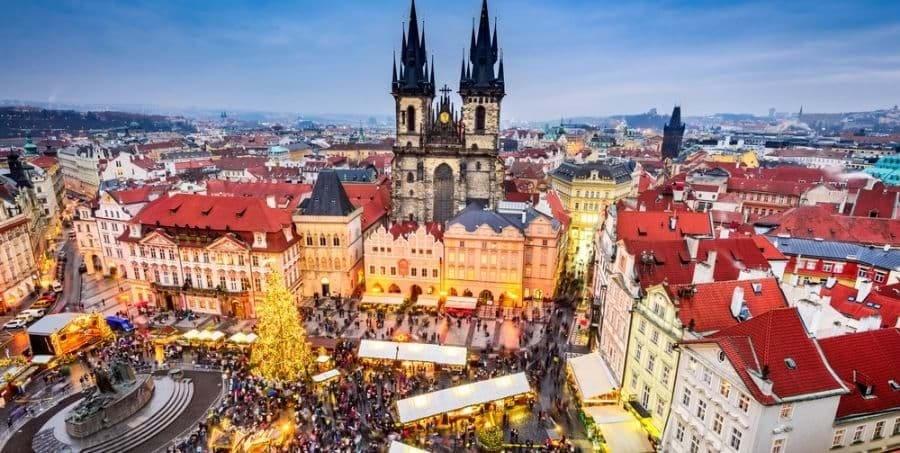 The enchanting city of Prague is the perfect place to get in the mood for Christmas. The Christmas markets in Prague are in the very heart of the capital and is a traditional marketplace offering all sorts of Christmas goods. In the 'city of a hundred spires', you can also see the iconic astrological clock in the Old Town Square, admire the historic statues as you cross Charles Bridge, climb the Old Castle Steps for panoramic views of the city, or just relax and take in the festive atmosphere of Prague.
3. Transylvania Christmas Markets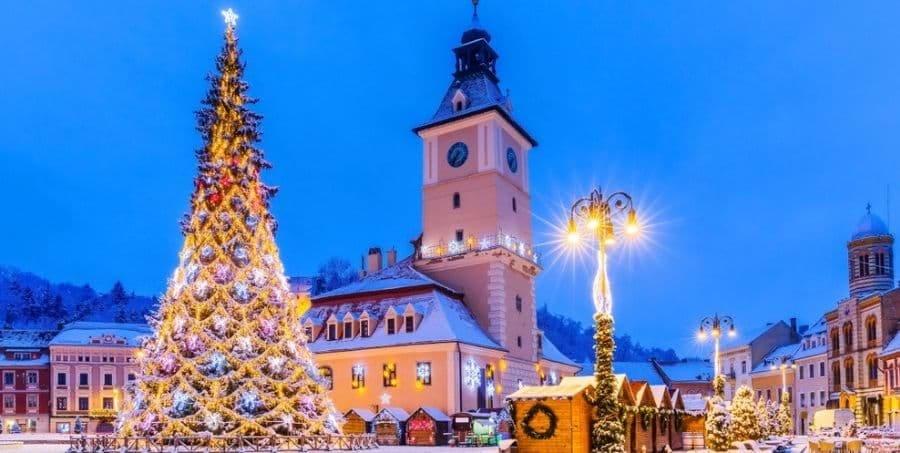 Although this region of Romania is often associated with vampires, its beautiful landscapes, medieval towns and historic castles creates a wonderful festive atmosphere. One of the best Christmas markets in Transylvania is located in charming town of Brasov, where you can also visit the famous Bran Castle, aka Dracula's Castle!
4. Bruges Christmas Markets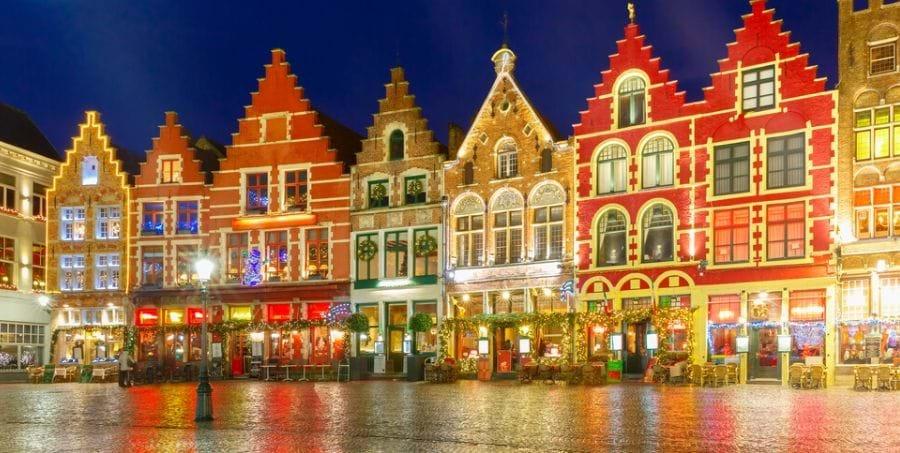 Bruges is well known for its variety of chocolate and beer but during the festive season the city will also charm you with its quaint Christmas Market offering. The warm glow of Christmas lights engulfs the city's medieval buildings and meandering canals, creating a dream like atmosphere. The Christmas Market takes over the city's historic Market Square and visitors can expect to find an array of charming Christmas decorations, quaint jewellery, a selection of handmade clothing items and crafts, not to mention the traditional edible delights such as chocolate and biscuits, and to wash it all down… a Belgian beer. To finish off your visit to Bruges, enjoy a boat trip along the canal to take in the atmosphere of this unique, historic city and immerse yourself in the medieval magic of the Bruges Christmas markets.
5. Bolzano Christmas Markets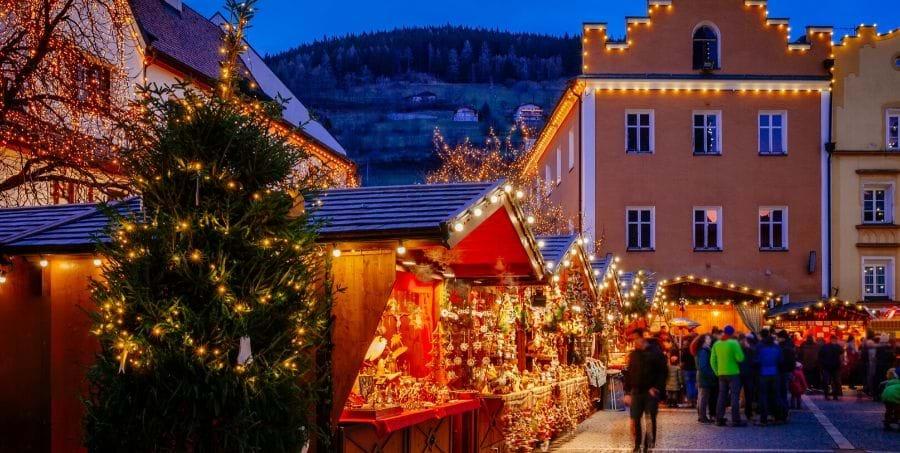 Though you may never have heard of Bolzano in the South Tyrol region of Italy, this small alpine city is home to some of the best Christmas Markets in Europe and is known as Italy's Christmas capital. A traditional market at its heart, in the pretty Piazza Walther you'll find over 80 wooden huts filled with only locally produced gifts and crafts, as well as regional specialities, confectionary and cakes. There is even a dedicated space where you can watch the local craftsmen hard at work! While the delicious mulled wine, apple fritters and Strudel on offer are enough to whet any appetite, it is the setting of Bolzano, surrounded by stunning mountains, that makes the atmosphere truly magical.
6. Berlin Christmas Markets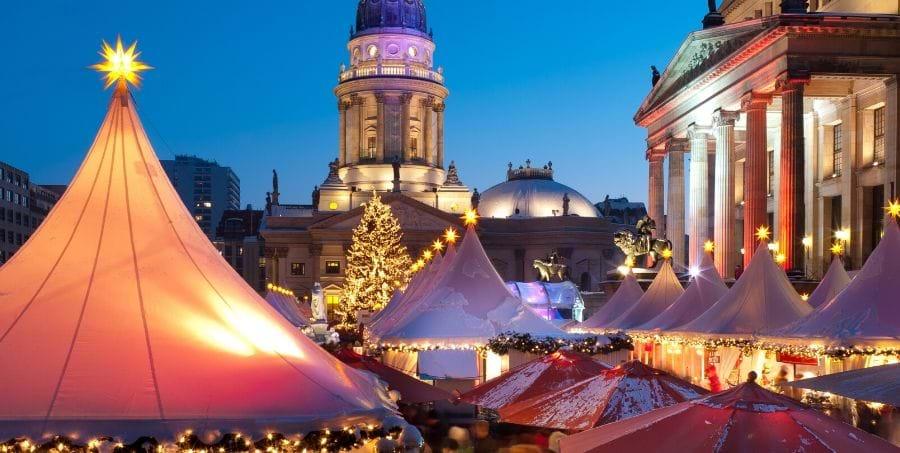 The Berlin Christmas Markets are ironically less about shopping and more about socialising. Enjoy a stein of local German beer, keep yourself warm with some deliciously spiced Gluhwein or indulge in some comforting street food, all to the backdrop of twinkling lights and festive music. Berlin has many markets spread across the city so there is plenty to keep you entertained over the course of a weekend break. The Gendarmenmarkt Christmas Market is a highlight due to the setting. At night the nearby concert hall and buildings are lit up creating the perfect Christmas atmosphere. Want to learn more about Germany's capital? 
7. Krakow Christmas Markets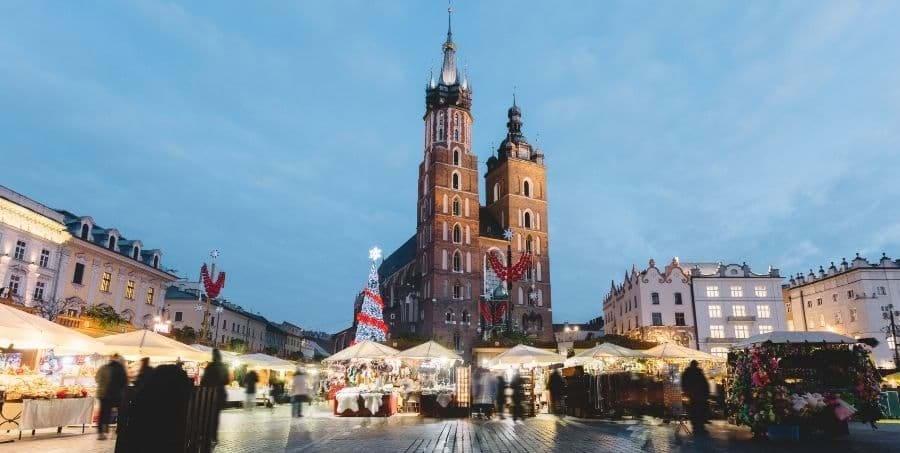 Krakow, Poland's former capital, is a stunning medieval city known for its well-preserved Old Town and Jewish quarter. The city has an array of fine old architecture, and is a delight to visit at any time of the year, but the glittering lights and magical Christmas markets in Krakow is a truly unforgettable experience. In the Old Town's Market Square, which was once the largest in Europe, you will find The Cloth Hall, an iconic landmark of Krakow. This was once a major hub for international trade and today it houses plenty of shopping stalls and cafes. On the first floor there is the Gallery of Polish nineteenth-century art that shows a rich collection of paintings and sculptures. If you have time and are looking for day trips from Krakow, you can visit the UNESCO World Heritage Sites of Wielicka Salt Mine or the infamous Auschwitz concentration camp.
8. Budapest Christmas Markets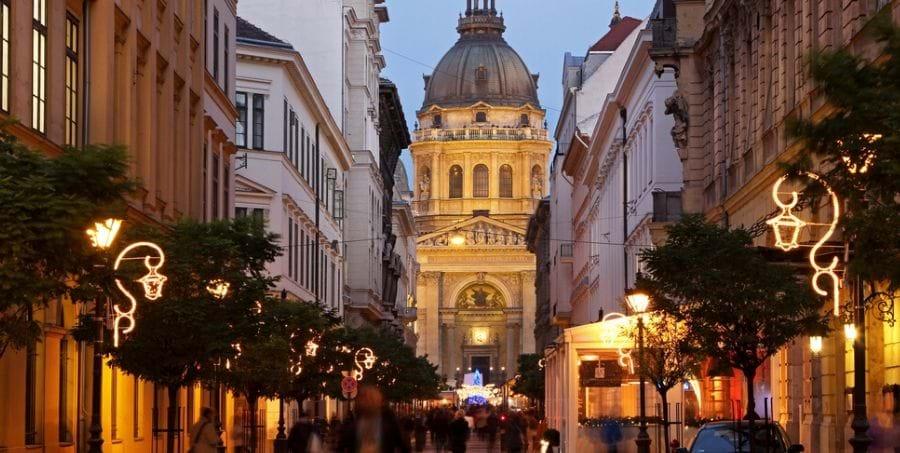 Known as the 'Pearl of the Danube', it is easy to see why Budapest is considered one of Europe's most magnificent cities. The Budapest Christmas fair takes place on "Vörösmarty Square", in the heart of the city. Visitors can browse over 122 stalls displaying handmade gifts and fantastic dishes. An enormous Advent calendar on the facade of the glamorous "Gerbeaud" building, exhibitions, live entertainment and food & wine are also a feature of the festivities. There are plenty of other sights to see in Budapest, such as the magnificent architecture of Hungary's parliament building, the stunning Crown Bridge and you can relax in one of their famous thermal baths. 
If you're looking for something a little bit different for your family and friends this Christmas, then discover Travel Department's Christmas & New Year holidays.  Start the festive season in style and treat yourself with a Christmas break. Explore a new city and enjoy shopping at one of the best Christmas markets in Europe this year.
---
About Travel Department
Travel Department is Ireland's leading escorted tour operators with over 25 years' experience of crafting beautifully curated, inspirational itineraries to worldwide destinations, all accompanied by expert local guides. They offer a wide range of guided group holidays from City Breaks to Solo Travel to active and adventure holidays (including Walking, Yoga and Photography holidays) with their sister brand, TD active Holidays.
Travel Department's escorted holidays typically include flights, accommodation, transfers and guided tours. They carefully plan your trip, so you experience the best holiday highlights accompanied by a friendly local guide. With Travel Department you see more!
Tags: