ŠKODA aren't just known for their reliability but for their attention to detail too.
So when you book your ŠKODA into DMG Motors in Donegal Town, you know you don't need to worry about ALL the bases being covered.
Some people have asked them how far the ŠKODA service team will go…
Their technicians go on into the belly of the engine, the deep depths where no one has ever gone before dodging sparks by the skin of their teeth.
They check and tighten, fill and change. And with 12 months free roadside assistance, they'll journey to rescue you no matter where you are.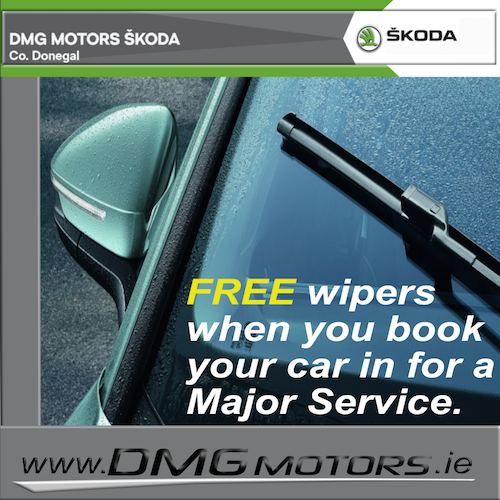 If you book a major service at skodaservice.ie at DMG Motors, you'll even get a complimentary set of wipers.
The next time you see a ŠKODA on the roads of Donegal, you can be guaranteed that if it's come from DMG then it has been properly services.
Get your ŠKODA service done soon at DMG Motors and add value to your car.