Sponsored Post
Supervalu in Carndonagh has all you need to stock up for the Halloween holidays!
There are plenty of treats in store, with super offers on sweets.
And for the Bank Holiday weekend, there are great deals in the off-licence.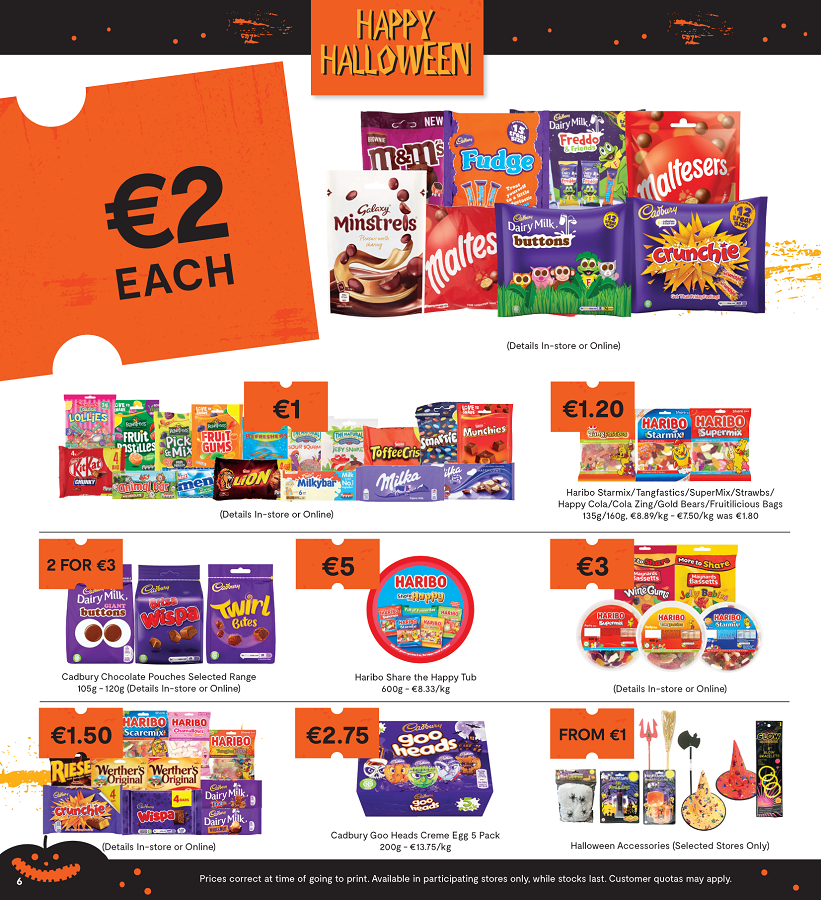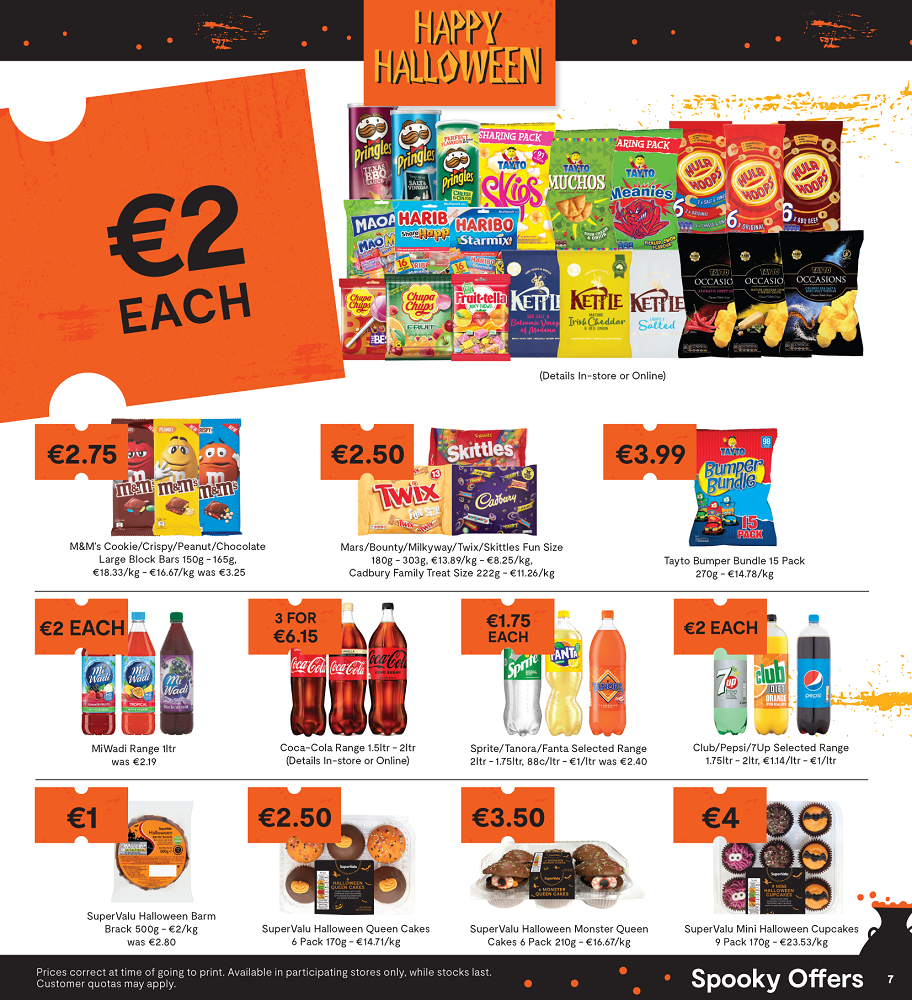 Special offers in the Off Licence this weekend on the following 24 pack cans:
Carlberg €20
Bulmers €20
Budweiser €20
Carling €20
Molson Canadian €20
Guinness €24
Heineken €24
Coor light €26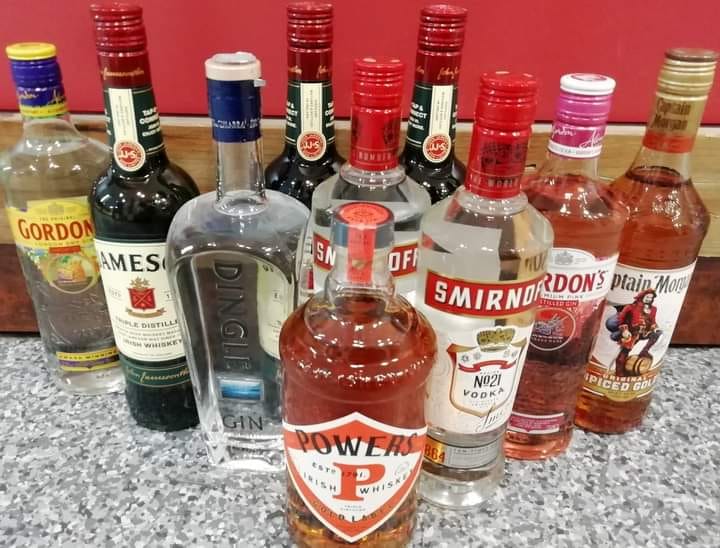 Smirnoff Vodka, Gordons Gin, Captain Morgan Rum 70cl  €18 each
Powers Whiskey 70cl €20
Jameson Whiskey 70cl €25
Dingle Gin 70cl €25
Offer Valid 21st – 25th October
Also, call-in next Saturday (30th Oct) to see the staff all dressed in their Halloween costumes!
Tags: