A tech millionaire has reportedly agreed to buy Daniel O'Donnell's former cliffside home on Cruit Island.
The extra.ie website is reporting today that there's a 'sale agreed' on the eight-bedroom mansion called 'Donegal Shore House'.
Sources say the soon-to-be new owner is Irish tech millionaire Trevor Parsons and his wife, former Mary from Dungloe and Highland Radio journalist, Lisa McKelvey.
A native of Gweedore Road, Dungloe, Ms McKelvey was the first ever local 'Mary' to be crowned the overall winner in 2004.
She went on to develop a successful broadcasting career with RTÉ.
The couple married in 2015, before moving to Boston, Massachusetts.
The mansion was once Daniel's dream home so he named it after his favourite song.
Six years ago, Parsons sold the company he co-founded with a colleague to a giant American security analytics firm for €63.6m.
The palatial home – which comes complete with a master bedroom and two-storey dressing room, en-suite bathroom with a Jacuzzi and a balcony, as well as terraced lawns and gardens, decking and barbecue areas, a wooden summer house and a triple garage – was built by Daniel and his wife Majella.
However, the couple decided in 2007 to downsize and sold their rambling seafront house perched on more than an acre of ground to former Irish Psychics Live boss Tom Higgins.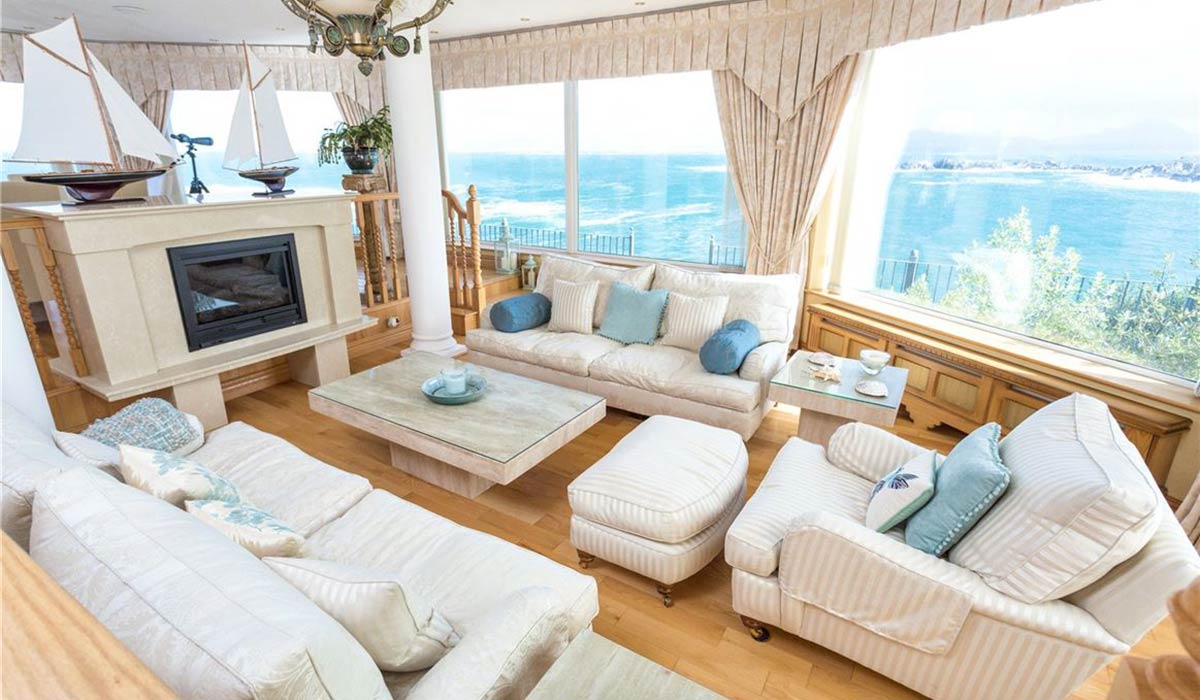 It is believed the ex-premium phone line chief, and his wife Theresa Dunne, paid €3m for the mansion.
The couple later transferred this mortgage to Everyday Finance in December 2018 and the couple used the house as a holiday home until it went on the market in May.
The Wicklow-based husband and wife seemed content to sell the house at a heavily discounted price when they set their asking price for €1m plus.
It is not known how much Trevor Parsons offered to seal the deal.
Tags: