Sponsored Post
A new state-of-the-art veterinary clinic is welcoming patients big and small from across the north west.
Bluestack Veterinary Clinic has been the dream of John and Kathryn Mc Aloon for many years. They have always wanted to establish a family run mixed practice with traditional values. They hope to deliver personal, compassionate and quality veterinary care, tailored to every clients' needs.
The surgery in Donegal town is state of the art and purpose built. It has all the modern equipment needed for practicing veterinary medicine to an extremely high standard. We have two consulting rooms, full surgical suite, digital radiography, ultrasonography, dentistry equipment, inhouse blood machines and full laboratory. The practice caters for all of our client' needs including our small animal, farm and equine patients. 
For appointments, call 074 9723760 or email bluestackveterinary@gmail.com.
The team opened during lockdown and didn't get the opportunity to hold and open day, so let's meet the team online!
Meet the Team
John McAloon Veterinary Surgeon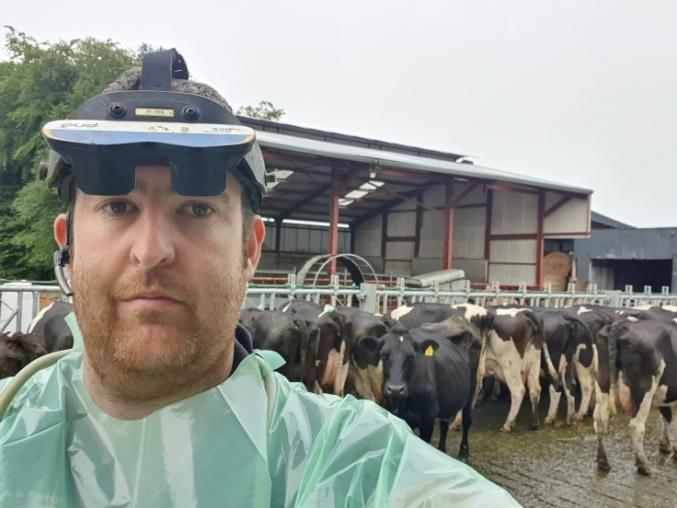 John has always had a passion for animals and a love of farming, so pursuing a career in Veterinary Medicine seemed to be the obvious choice! John first graduated from Mountbellew Agricultural College 2008 with a degree in Agriculture and Business and then went on to graduate from the University of Veterinary medicine in Slovakia in 2014. Since then, he has followed his love of farming and veterinary all over the UK and more recently in Co. Meath before returning to his home county in Donegal. John specialises in herd/flock health and reproduction. He has an Advanced Certificate in Dairy Herd Health and also offers a consultancy service to improve farm production targets, such as improving calving percentages and reducing empty rates, increasing farm profits. 
John also has a passion for horses, being involved with racehorses throughout his life. However, he will also be found in the consulting room and in the operating theatre with dogs and cats!
Outside of work John is a keen sportsman and farmer. In his free time, he isn't very far from livestock and in the future, he hopes to get back into football – however at the moment his and Kathryn's 9month old daughter, Annabelle, is keeping them very busy!
Kathryn McAloon Veterinary Surgeon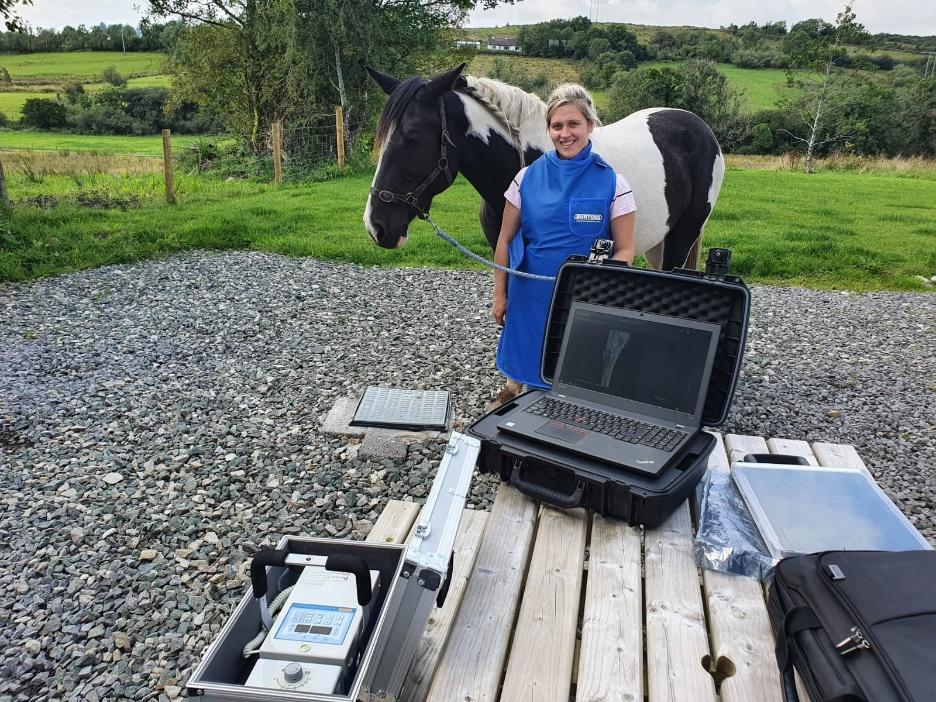 Kathryn has loved horses and animals for as long as she can remember. She graduated from Sussex University in the UK with a degree in Biology in 2010 and decided to continue her education and passion for animals by studying Veterinary Medicine in Slovakia. She graduated in 2014 and since then has worked in busy mixed and Equine practices in the UK and Ireland. She has worked with top racehorses and showjumpers on the Curragh in Kildare and has a keen interest in racehorse and sports horse medicine. 
Kat and John moved back to Donegal in March 2021 to pursue their dream of setting up their own Veterinary Practice.
Kat's passion is all things horsey and small animals. She specialises in equine medicine, reproduction and lameness examinations as well as small animal surgery. Kat is currently studying towards an Advanced Certificate in Equine Medicine. Outside of work Kat will often be found walking her dog Pip with their daughter Annabelle or playing about with a Connemara pony! 
Brian Ross Veterinary Surgeon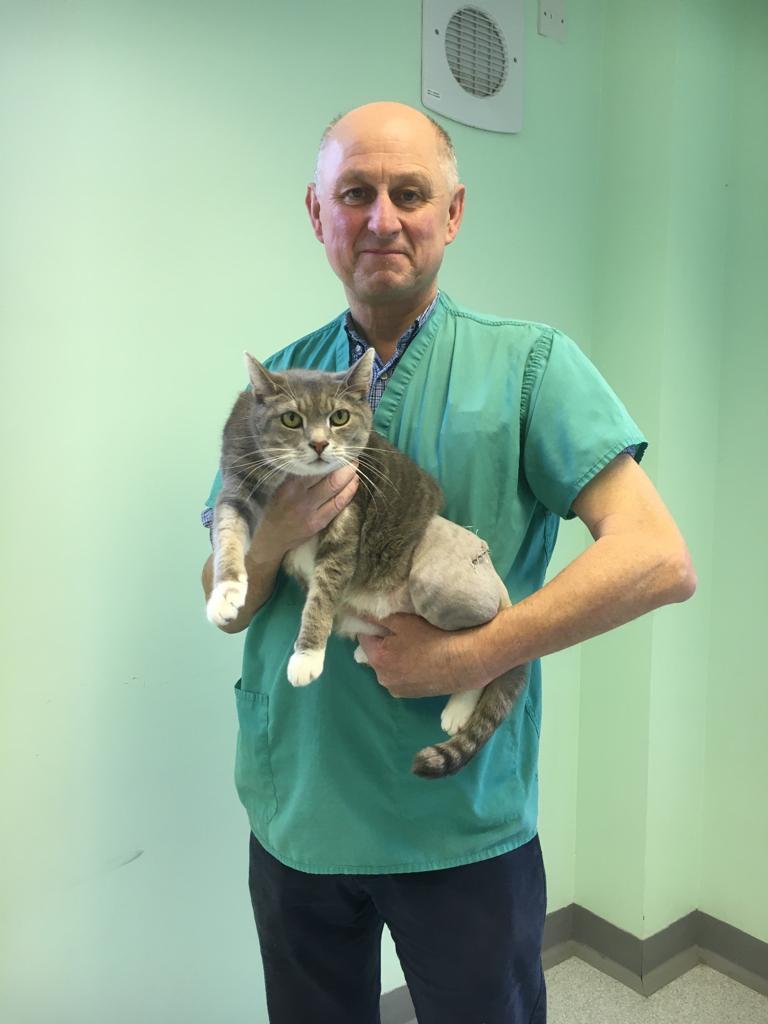 Brian qualified as a veterinary surgeon in 1980 from UCD and worked in mixed practice in the border counties for 35 years based in Belleek. In 2003 Brian obtained his Masters in Fish Veterinary Medicine from Sterling University, Scotland. Presently he enjoys working  all aspects of veterinary medicine including providing training for the farming community in antibotic usuage, Brian has a special interest in small animals orthopedic surgery and fish health . His hobbies include golf, walking, swimming and he is a very enthusiastic follower of Ulster rugby.
Grace Cassidy – Veterinary Nurse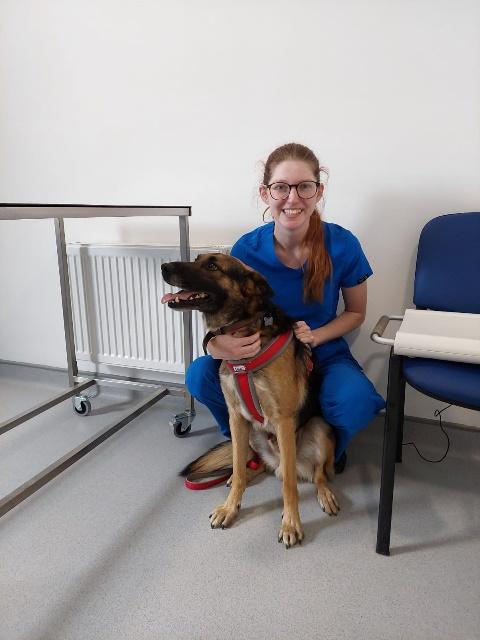 Grace graduated from LYIT in Veterinary Nursing in 2016 and has worked in busy small animal and mixed practices throughout Ireland. Grace enjoys small animal nursing including caring for the inpatients, anaesthesiology and radiology. Outside of work Grace has a very active lifestyle and can be found at St. Johns Point kayaking or with her dog Dai. Grace also enjoys baking, crafting and all things farming. Grace has a particular interest in small animal dentistry and is hoping to expand this knowledge in the future. 
Majella Waugh – Veterinary Nurse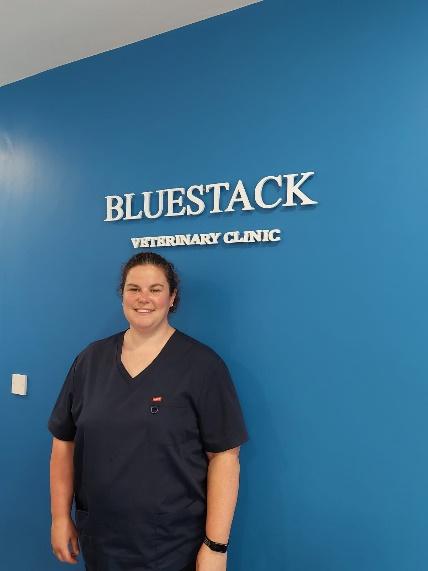 Majella graduated from UCD in 2008 with a Diploma in Veterinary Nursing, she has over 16years experience in mixed veterinary practice but has a huge interest in the farm animals and can't wait to expand her knowledge on large animal parasitology. This interest comes from having grown up on a mixed farm in Co. Louth. Outside of work Majella enjoys baking, meeting up with family and friends and of course farming with her three kids and husband.
Sandra Ross – Practice Administrator/Manager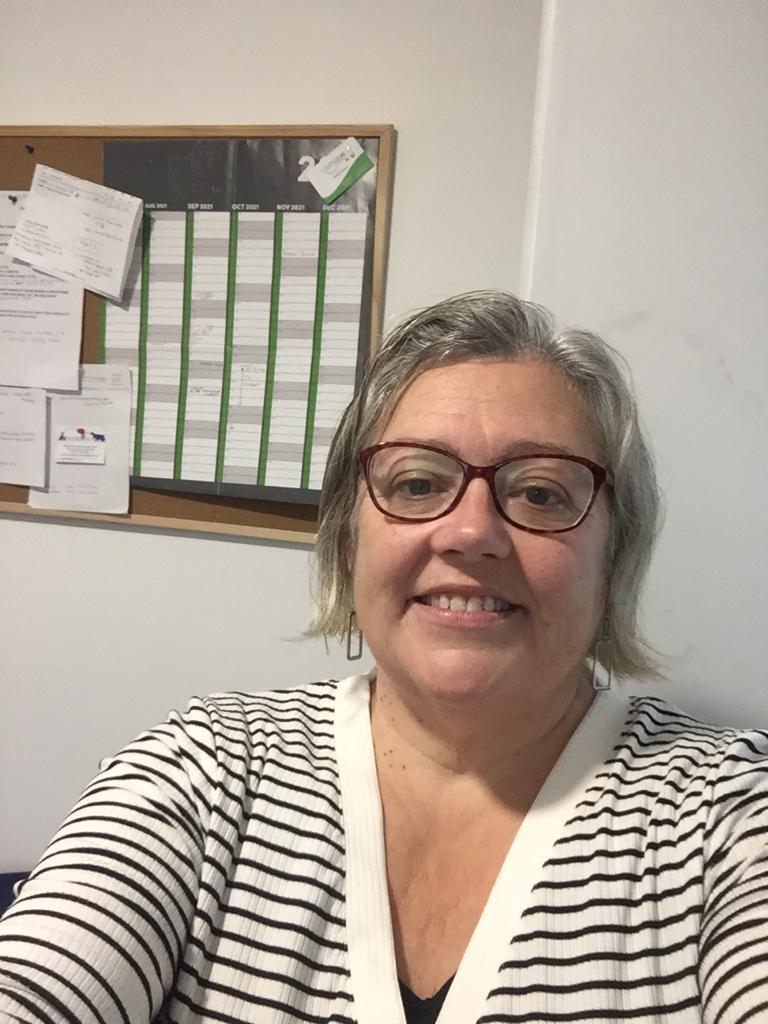 Sandra worked for many years as practice manager in the family veterinary business in Belleek, Co Fermanagh. Their three children have flown the nest to pastures green. While volunteering with the Mustard Seed honesty tearoom in Donegal Town fell in love with the area and have recently moved  to town.  She enjoys the bustle of veterinary practice, and outside work Sandra enjoys paddling with the Donegal Dragons, sea swimming in Mountcharles and best of all chatting with friends over a cup of tea.
Kirsten Daly – Student Veterinary Nurse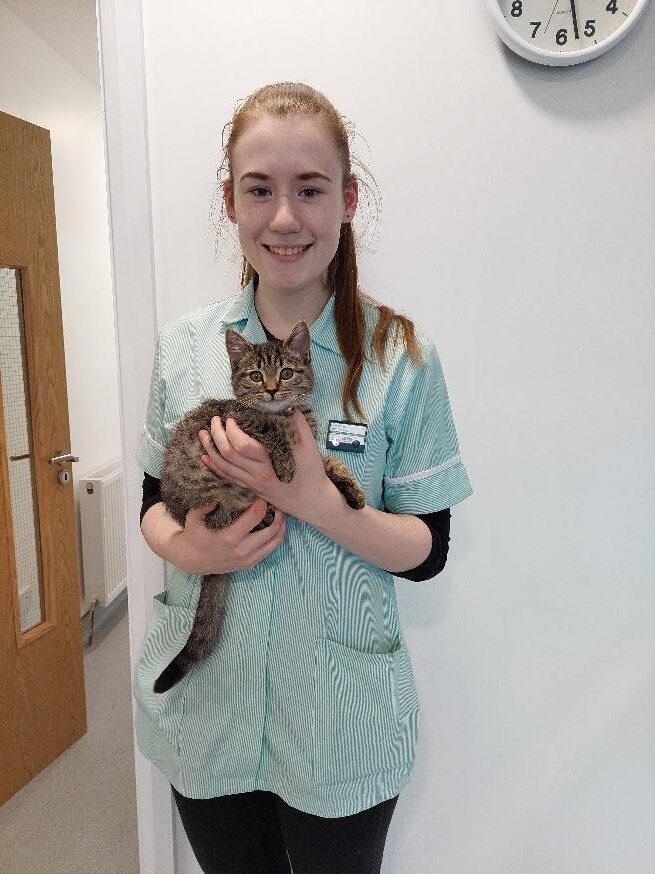 Kirsten is our Veterinary Nursing student currently studying at LYIT, graduating in 2022. Kirsten is a great asset to our team and has really settled in well. Kirsten has developed a love of caring for the inpatients and general nursing duties. Kirsten can also be found on reception on a Saturday morning. Outside of work she enjoys household DIY and playing pool with her brothers.
Blue – Chief spider catcher 
Blue was found abandoned on Slieve League as a 4week old kitten. She was brought into the practice by two animal loving passers-by. However, due to them being from Cork and having other cats themselves they were unable to keep her. It was decided Blue would become part of the team here at Bluestack Veterinary Clinic and she has settled in brilliantly. Anyone who visits us here can't help to notice Blue! She's always up for a play and a cuddle. 
---
Bluestack Veterinary Clinic cares for all creatures great and small, and if you would like to book an appointment just call (074) 972 3760 or bluestackveterinary@gmail.com
Tags: