Now that the world is finally opening there is even more of a reason to get away and experience the magic of a Christmas Market abroad…or maybe treat yourself to some winter sun.
After the past year (or maybe two, let's be honest) isn't it time to make Christmas 2021 memorable and experience the festive season in a new destination. Whether you're dreaming of a White Christmas or spending Christmas in a warmer climate surrounded by beautiful coastlines, you can make Christmas 2021 memorable and experience the festive season in a new destination. Check out some of our selection of Christmas holidays and discover the best places to celebrate Christmas, the most wonderful time of the year.
---
Before we start…Travel with Confidence!
Your holiday is a very special time, and we craft the itineraries to make sure that you get the most enjoyment. The world is continuously changing, and they have been adapting to make sure that they deliver the best experience for you. Their priority is to bring you a wonderful experience safely. So, when you book with Travel Department, you can do so in the knowledge they'll look after you every step of the way.  More information can be found here and should you have any questions about a country's travel requirements, these can be found here.
---
1. Christmas in Ireland
Take a festive break in Ireland and spend Christmas in either Galway, Cork, or Belfast on a relaxing 3-night break with us. We'll see the main highlights of each city with a panoramic tour. Explore the Connemara region in Galway, visit Blarney Castle on our Cork tour and visit the Botanic Garden in Belfast on Saint Stephen's Day.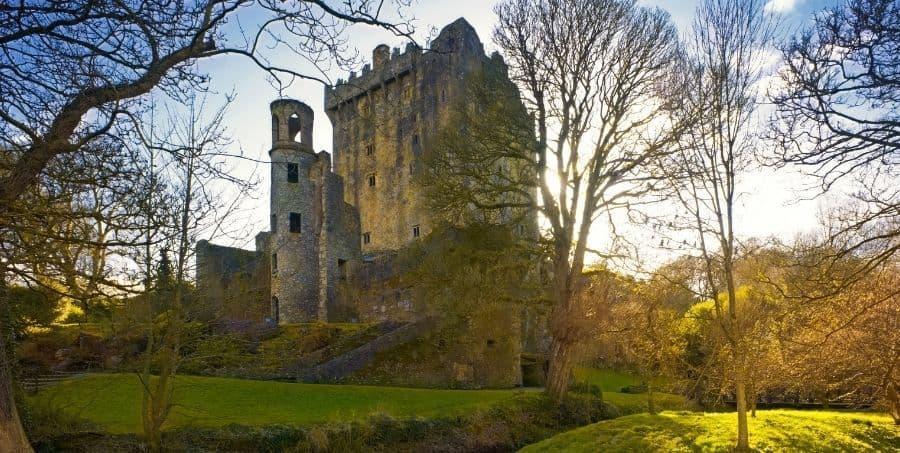 2. Christmas in Lake Garda
While Lake Garda is renowned for its magnificent landscape, it also has a rich culture and intriguing history. History enthusiasts will enjoy exploring the quaint medieval villages that dot the lake. One of highlights of our Lake Garda holiday is the many attractions of both historical and cultural significance to visit in the region, such as Venice and Verona. Enjoy Christmas in Italy's largest lake and experience Italian hospitality and enjoy the special holiday atmosphere that only Lake Garda can offer.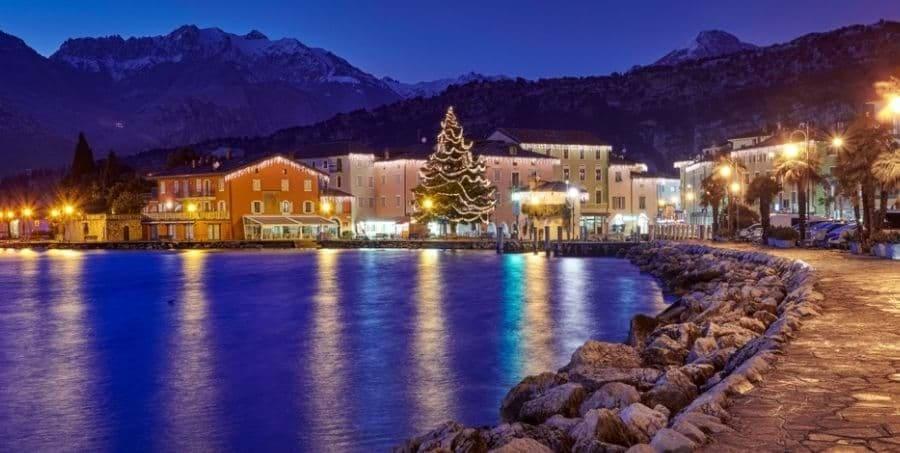 3. Christmas in Austria
Experience a magical Christmas in Austria surrounded by the stunning Austrian Alps. Take a horse drawn sleigh ride through Walchsee and explore the scenic mountain region of "Kaisergebirge". Visit the scenic city of Salzburg, famous for being the birthplace of Mozart and the setting for the 'Sound of Music'. It has a stunning Alpine backdrop, and you'll see some of Salzburg's best attractions, like the Hohensalzburg Fortress and traditional coffee houses. Vienna's world-famous Christmas Market is also a must see.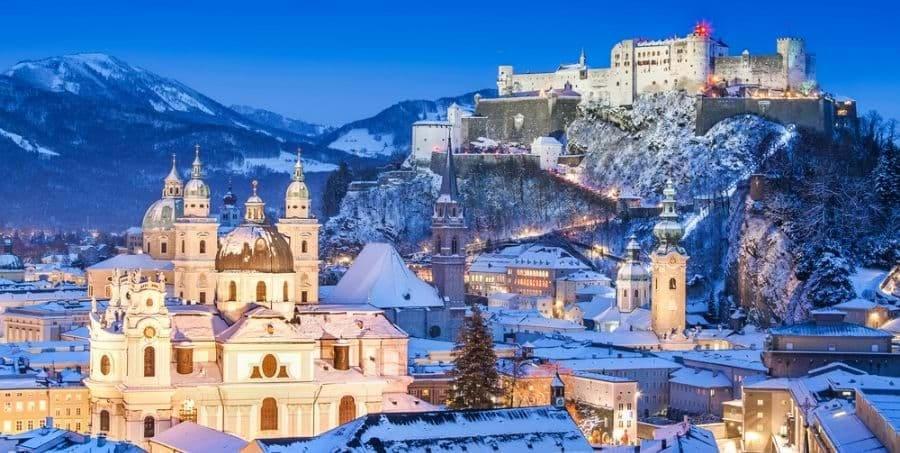 4. Christmas in Tuscany
Tuscany is regarded as the birthplace of the Italian Renaissance, and you can celebrate Christmas abroad in the pretty spa town of Montecatini with its picturesque winter scenery. The Tuscans are extremely warm & friendly and will ensure that you experience an unforgettable Christmas that remains etched in your memory forever. Highlights of our holidays in Tuscany also include guided excursions to Siena, Florence and Pisa.
5. Christmas in Tenerife
The largest and most popular of the Canary Islands, Tenerife is renowned for its weather all year round, so a holiday in Tenerife is the perfect escape for a break this Christmas; it combines sun, scenery and fantastic beaches. You can either hike or take a cable car to Mount Teide, the third biggest volcano in the whole world. The volcano is in Teide National Park, which was named a World Heritage Site by UNESCO in 2007.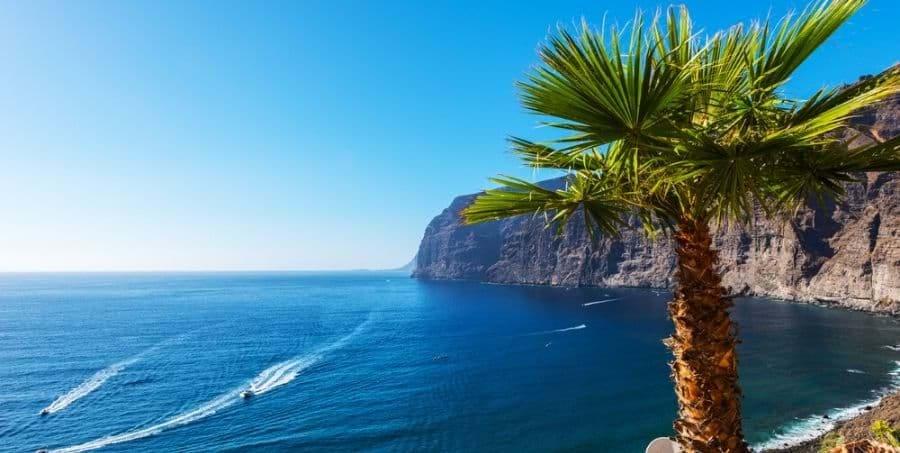 6. Christmas in New York City
A trip to New York is a magical experience at Christmas and there is so much to see and do in this dynamic city. Go shopping on Fifth Avenue, see a Broadway show, visit Central Park or see the Statue of Liberty. Even a few classic Hollywood Christmas films such as Miracle on 34th Street, Home Alone 2, Elf and Scrooge were all set in the 'Big Apple.' You should also consider spending St. Patrick's Day in New York City, it has a brilliant atmosphere and it's where they have the largest and one of the longest running parades in the world.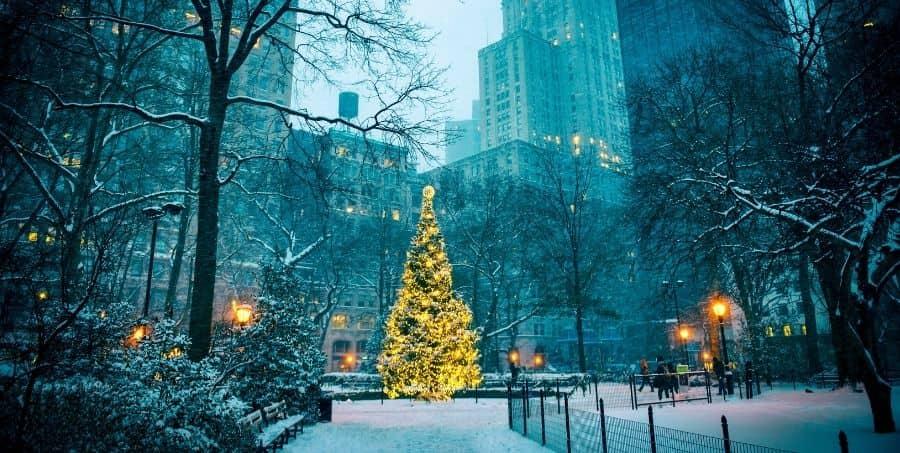 8. Christmas in the Algarve
The Algarve may be best known for its stunning beaches, but this Portuguese region is also home to beautiful historic whitewashed towns and atmospheric fishing ports. With its year-round superb climate, it's a perfect getaway break for Christmas to escape the cold winter weather. On all Travel Department's Algarve holidays, you can enjoy excursions to Lagos, Silves and Sagres.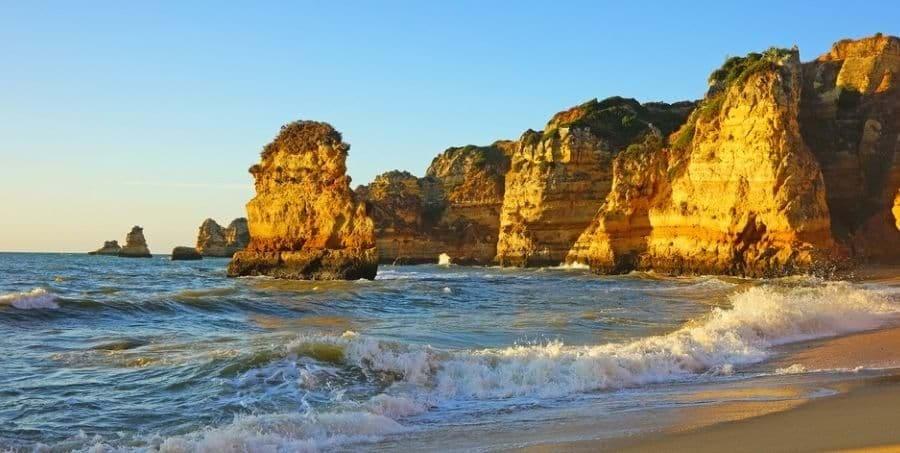 10. Christmas in Andalucía
Experience a magical Christmas in Andalucía. Discover Spain's sunniest and most vibrant region, while staying in the charming, authentically Andalucían town of Antequera. Enjoy breath-taking scenery, great weather and some of the most beautiful villages and towns in Andalucía. Visit the famous Alhambra Palace, the stunning city of Seville and the historic town of Córdoba. You'll fall in love with Andalucía, its people, history and traditions.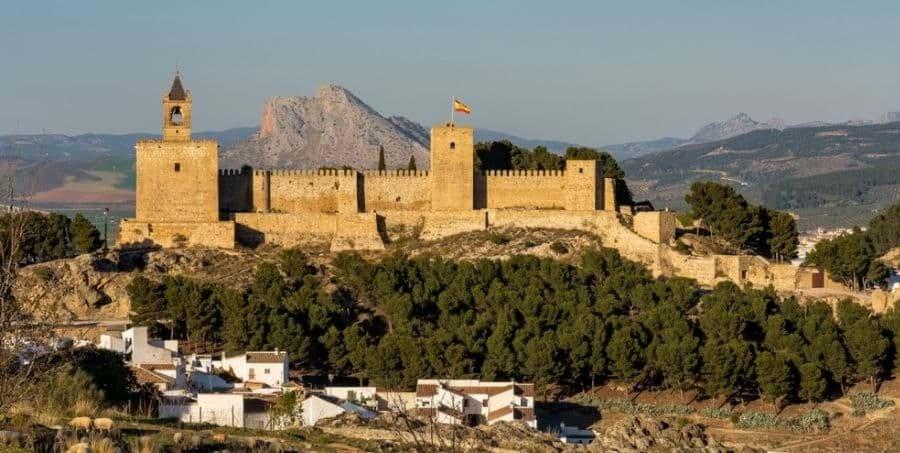 Now you have some inspiration for some Christmas holiday destinations, you can start dreaming of your next festive getaway. If you want to stay close to home for Christmas, then why not check out our Christmas Market Breaks, it's perfect for a short getaway to discover a new city and buy some gifts for your loved ones. Take the stress away and let us take care of organising Christmas this year! 
---
About Travel Department
Travel Department is one of Europe's leading escorted tour operators with over 25 years' experience of crafting beautifully curated, inspirational itineraries to worldwide destinations, all accompanied by expert local guides. They offer a wide range of guided group holidays from City Breaks or Solo Travel to Irish Homegrown and even Active & Adventure (including Walking, Yoga and Photography holidays).
In Northern Ireland you can fly from Belfast, or if more suitable they have departures from Dublin (and even Cork).
Travel Department's escorted holidays typically include flights, accommodation, transfers and guided tours. They carefully plan your trip, so you experience the best holiday highlights accompanied by a friendly local guide. With Travel Department you see more!
Tags: