A pet dog who got a fright had a happy ending yesterday after it was found safe and well.
Sam too fright and took off running and could not be located by his owners.
He was later found wandering around scared and slightly injured by tourists near Glenveagh Park.
They kindly picked up Sam and brought him to Falcarragh Garda Station.
Garda Heekin took Sam to the local vet, made enquires and happily reunited Sam with his owner.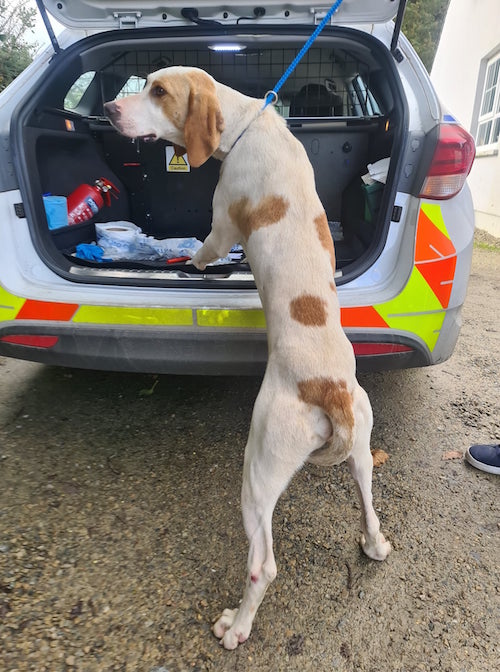 A spokesperson for Donegal Gardai pleaded with the public to keep pets safe this Halloween.
"As Halloween approaches please remember the effects fireworks and bangers have on our pets & wildlife," said the spokesperson.