A topless picture of our our Daniel O'Donnell is proving a huge hit with drinkers in one Glasgow pub.
Staff at Connolly's Irish Bar in Merchant City made the executive decision to decorate the entire 7ft door of the ladies bathroom with a print of the Irish legend this week.
And now fans are coming from everywhere to take selfies with Kincasslagh's finest.
The mural is a snap of Daniel in his younger days giving the thumbs up in a pair of jeans.
The print includes the words "Kincasslagh's Finest – Daniel O'Donnell" as a nod to the much-loved 59-year-old singer.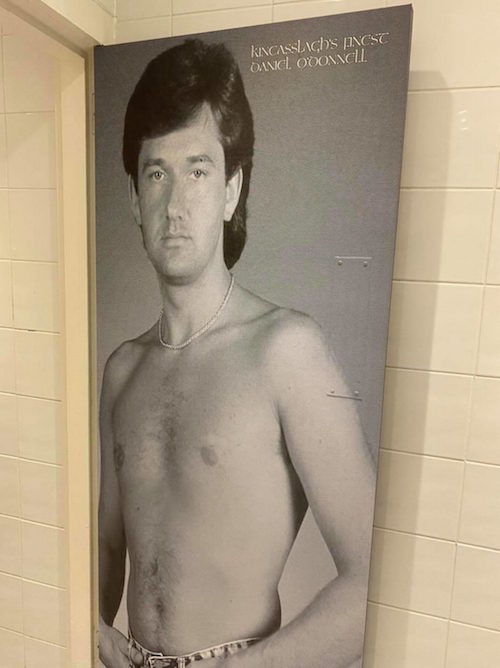 Connolly's revealed the new feature on Facebook on Monday to the delight of his adoring fans who were ecstatic at the thought of getting a selfie.
The bar wrote: "Hello ladies! We all love our Daniel so we decided to put up a print of the county Donegal legend in the ladies toilet…
"Come down and get a selfie with Daniel O'Donnell!"
The post has gone viral on social media.