---
We all love our dogs to pieces!
And now is your chance to show your best friend how much they mean to you.
Donegal Daily has launched a brilliant competition to find the DDD – Donegal's Dashing Dog!
The good news is that your dog doesn't have to have papers or be a pedigree pooch.
Our competition is open to all dogs, short and tall, long haired or short-haired and pedigree or mixed breed.
And the prize package is something no dog would sniff at.
Our winner will receive:
A year's supply of dog food (with conditions)
A framed dog portrait
A five night stay in a dog hotel
A head-to-toe groom
A brilliant doggy bag full of goodies
ENTRIES: All you have to do is to send us your favourite picture of your dog and tell us in a few short words why you think he or she should win the Donegal Daily Dashing Dog Award and all the prizes.
We know all our dogs are beautiful but we have to narrow the entries to a short-list before getting you the public to vote for the winner.
Ok, so what are you waiting for? Get emailing a picture of your dog to donegalsdashingdog@gmail.com
Entries must include: 
Dog's Name
Owner's Name
Where you are from
50 words about why you think your pooch is the best in all the county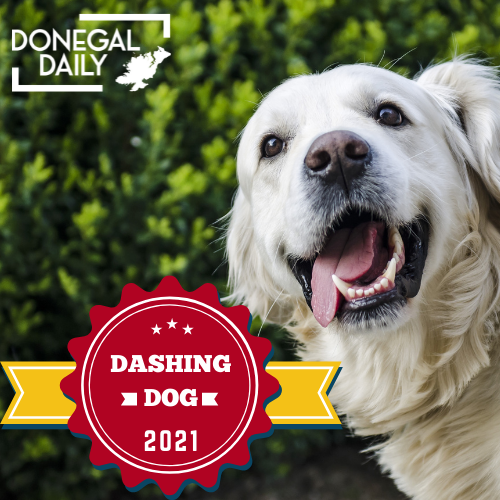 Tags: