Members of the public are being asked to support a unique fundraising venture in order to help a rewilding project in Donegal.
In 2019, the Green Sod Ireland charity was gifted 29 acres at Kinnego, Inishowen, by the Sisters of Mercy, Northern Province.
Most of the area comprises the most celebrated of Ireland's peatlands; an upland blanket bog and scrub mosaic, which over time will be restored to good conservation status.
Two small streams also flow through the site, with hedgerows and trees offering covering for native species.
Green Sod Ireland was established in 2006 in response to a rapid loss of land and biodiversity during the Celtic tiger days. 
Now, the environmental organisation wants Donegal people to help them to protect the Kinnego sanctuary and to encourage people to be proactive in the preservation of nature.
The 'Save A Sod' campaign is a way to contribute and commit to protecting Irish Biodiversity.
Launched last year, it is a way to take direct action in response to the climate emergency. 
Green Sod Ireland is asking the public to consider an alternative gift this Christmas. One that gives back and helps them in their work by 'Saving A Sod' of Ireland. Funds donated will be used to protect the land and species already in trust at Kinnego as well as at five other sites around the country.
"Our vision of Ireland is a country where ecosystems are thriving and flourishing," a spokesperson for the organisation said.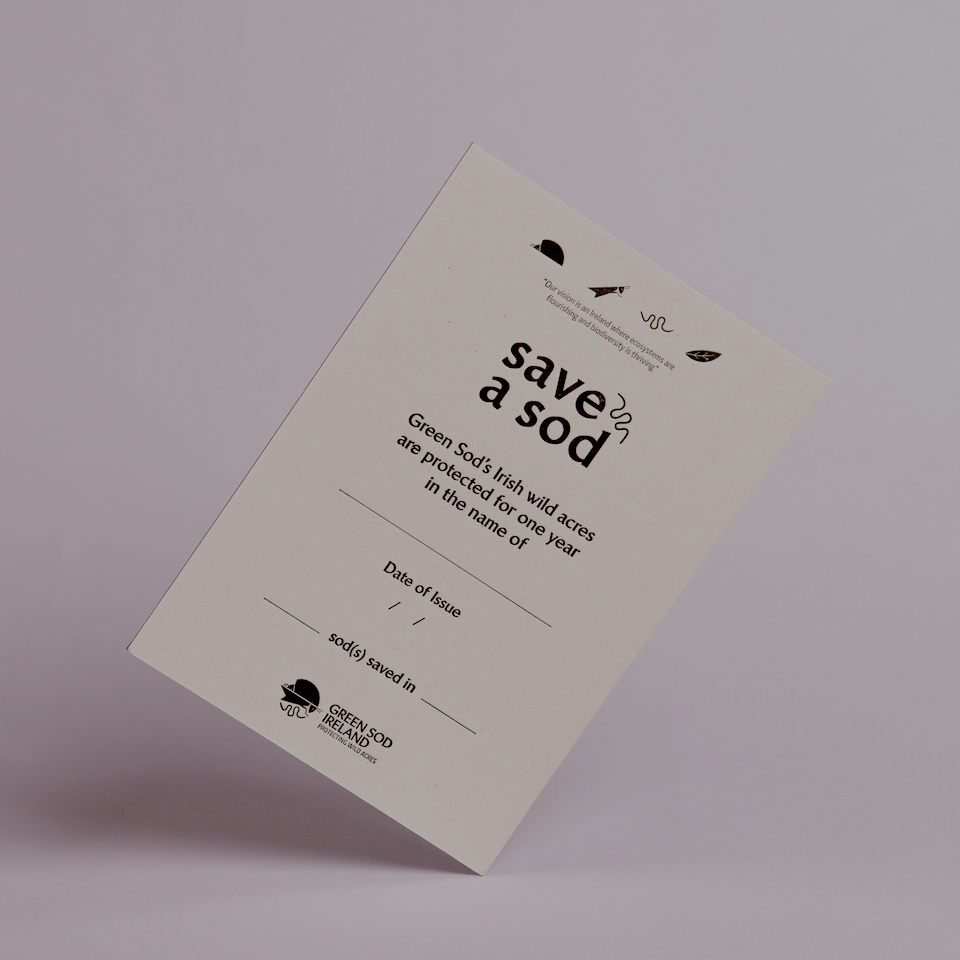 How to contribute
From as little as €25, you can protect a sod of Irish land for one year. 
Contributors who save one sod will receive a Digital Cert to acknowledge their donation. Those who save more than one sod will receive a beautiful letterpress certificate. 
People will also have the option to gift or dedicate sods in the name of someone. Family and corporate packages are also available.
To learn more about the campaign log on to www.greensodireland.ie/saveasod
Tags: