Raphoe Hockey Men's 1st XI will be glad to end these run of away games against the premier leagues top teams.
Having suffered numerous long term injuries over the previous weeks, Raphoe have been struggling to compete at the high level of Ulster Premier League hockey and with Simon Goudie facing a one game suspension it left Raphoe with only 10 players just hours before heading to Belfast to play against an Instonians team challenging for the league title.
Coach Jonny Long, who had to today become player/coach and also drafting in Ian McGonigle at the last minute enabled Raphoe to make the trip to Belfast.
Instonians immediately took advantage of this, setting a high press on a defensive Raphoe unit. Some good early saves by Raphoe stopper, David Moore, kept them at bay, but despite his best efforts Raphoe found themselves 2-0 down in the first quarter, goals from Olympian Mark Gleghorne and familiar face Gavin Lecky, who previously played for Raphoe before making the switch to Instonians.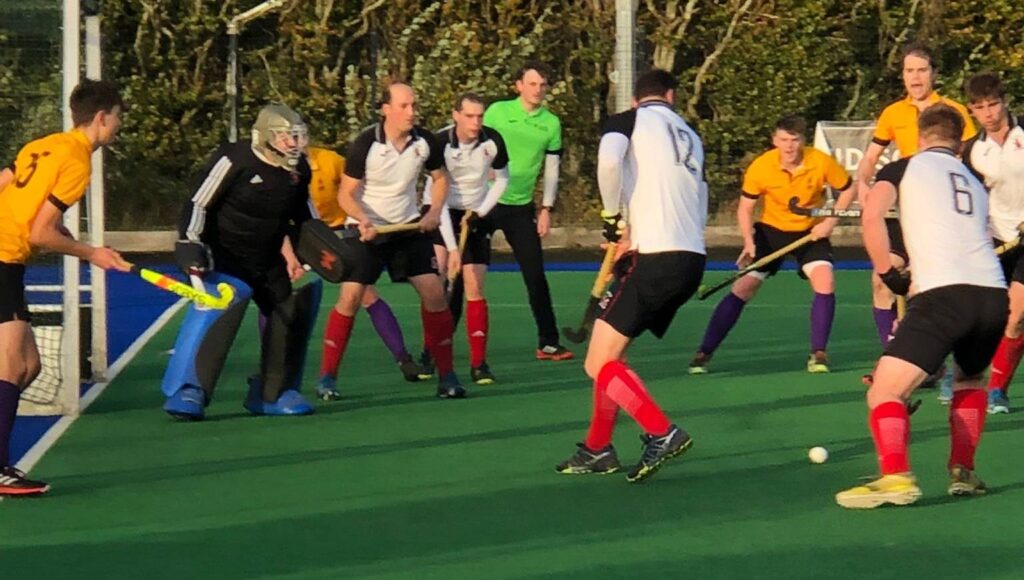 The second & third quarters were all one way traffic, Raphoe defending well but further goals soon came through Kelso and Palmer, and Lecky got his second. Raphoe to their credit did not drop their heads and continued to fight for possession and push into the Instonians half but got outnumbered on each occasion with no real serious threat on goal.
A further two penalty corners and a penalty stroke left Instonians nine goals to the good and moves them to the top of the table with Raphoe joint bottom, however only three points behind sixth place, Mossley, so all to play for as they welcome Newry to Raphoe next Saturday.
Team: D.Moore, T.Eaton, E.Lyttle, A.Meehan, Z.West, M.Lecky, G.Patterson, J.Wilson, J.Watt, C.Johnson, L.Johnson, I.McGonigle,
Player/Coach: J.Long
Sponsors: Railway Gym