Letterkenny Garda Station is celebrating the recruitment of three new honorary members. 
Honorary Gardaí Kane, Jack and Eoin have been welcomed to the force as 'Little Blue Heroes'. The initiative gives children with life-limiting conditions special duties in the local garda force.
All three boys have shown immense courage in their lives, and gardaí will be fortunate to have them in their ranks.
Kane, Jack and Eoin donned their uniforms for a socially-distanced graduation ceremony at Letterkenny Garda Station on Thursday. It was a proud day for the boys and their parents, siblings and carers.
Inspector Siobhán Mollohan presented the boys with their uniforms, medals and certificates.
Soon after, the boys got to work learning the ropes with Garda Sean from scenes of crime unit. They  perused all the equipment used by Gardaí John and Aidan from the RSU.
Gardaí Pat and Stephen from the Roads Policing Unit showed them their fleet and 'refs' were looked after by S/Garda Aoife, Garda Brenda, Garda Gillian, Garda Emma, Garda Mark and Garda Tina.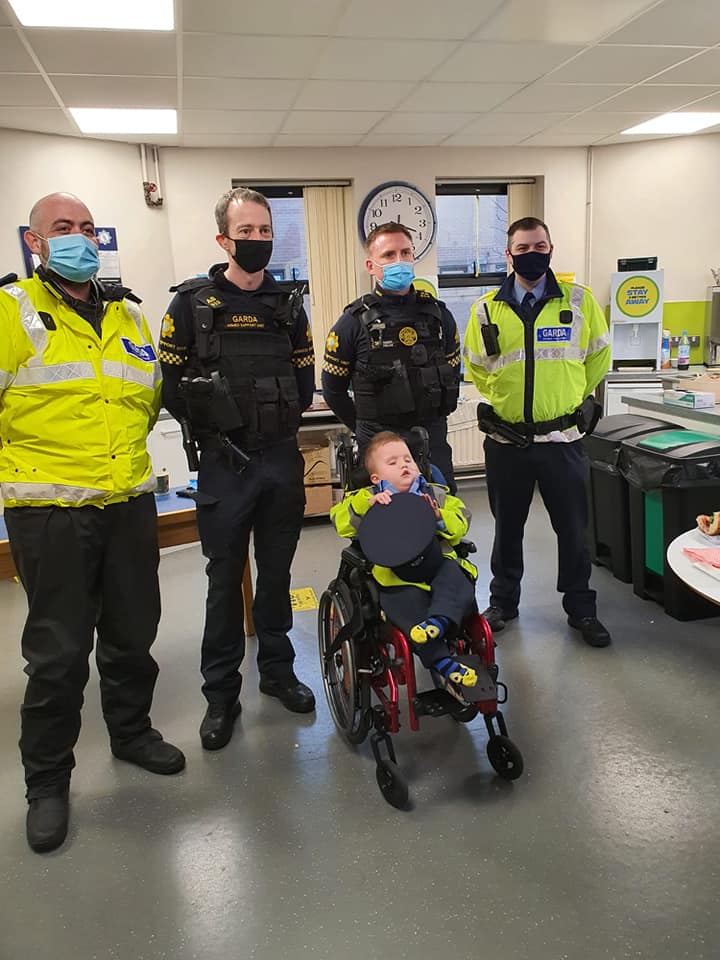 Gardaí gave the boys a very warm welcome and said: "We are looking forward to having you out on duty with Honorary Sergeant Jack Beattie and all of our Honorary Gardaí when it's safe to do so."
Little Blue Heroes is a charity established by Garda staff which aims to support local Gardaí in providing financial assistance to families in need in their local communities who have children undergoing long-term medical treatment for critical illness.
The foundation also aims to provide Garda themed distraction toys, activity books, and children's events (e.g. Garda for a Day or Special Garda Open Days) for the children they support. To find out more or to donate, visit www.littleblueheroes.org