Two late points from Sean Crossan and Joe Friel edged Letterkenny Gaels to a deserved victory over luckless Lifford in O'Donnell Park. 
Letterkenny Gaels 1-6 St Patrick's Lifford 0-7  
By Gerry McLaughlin
The key score in this game was a somewhat freakish goal from their full-forward Peter Doherty that gave them a precious foothold after trailing by 0-3 to 0-2 to a wasteful Lifford who had plenty of the ball but hit six wides.
Doherty's strike put the winners ahead by 1-2 to 0-3 and this was a hurdle that Lifford were just not able to surmount, and this was their tenth final to suffer defeat.
For the winners, midfielder Darren McDermott had a great hour and was deservedly man of the match.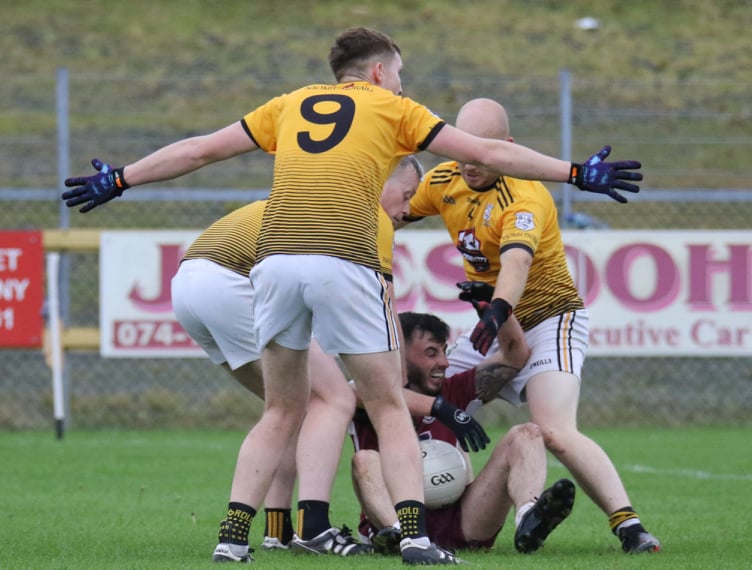 But they did come damn close, and Brian Breslin hit three great long- range points-but his colleagues were just not able to get enough ball into him.
Kevin McBrearty also threatened on occasions, but their composure in front of the posts consistently let them down.
And they had a last gasp effort to snatch the victory they so deeply craved, but Declan Lafferty's last gasp blaster was saved as Lifford had two more shots save,
St Mary's were by the far more composed at the start and had loads of possession.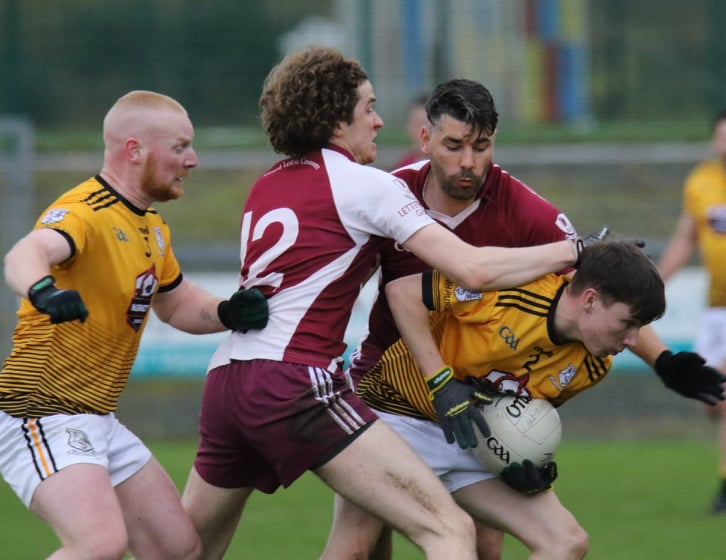 They were rewarded with a 45 which broke kindly for full forward Michael Ferry who hit a half volley over the bar.
They continued to dominate matters, but county final nerves resulted in three wides.
Wing forward Kevin Lynch got injured and was replaced by Declan Lafferty as the Gaels struggled to find their rhythm.
But their confidence was boosted considerably when they won a free deep inside the Lifford half and marksman Charlie Creevy colly converted the free to level matters in the 11th minute.
It was pretty turgid stuff before Lifford conceded a softish free and Creevy edged his side in front.
Ailbe Glackin levelled matters in the 23rd minute.
And then we had the score of the game when Lifford's Breslin sold a superb dummy before striking a wonderful point to put his side in front by 0-3 to 0-2 at the break.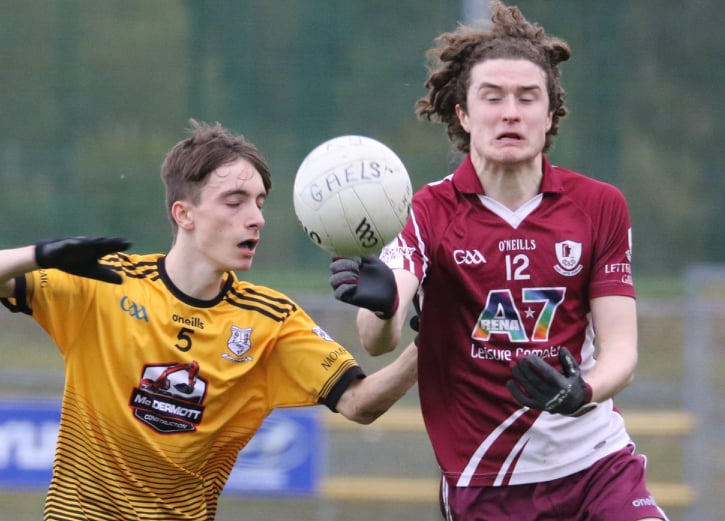 Gael's centre forward Shay Doherty was somewhat lucky that he only got a yellow card after a matter with Lifford's centre back Paul Lynch just before the break.
But Lifford's slight lead was negated just two minutes into the second half when Gaels full-forward Peter Doherty somehow managed to get his fist to Joe Friel's high hopeful punt as Lifford keeper Jordan Nelson seemed to hesitate.
The pace quickened after the break with Lifford's Michael Ferry narrowing the gap with a great effort.
But they continued to hit wides as Creevy increased the winner's lead from a free.
It was a tense last quarter with Breslin levelling matters with a superb point.
But the Gaels finished better and were ultimately deserving winners.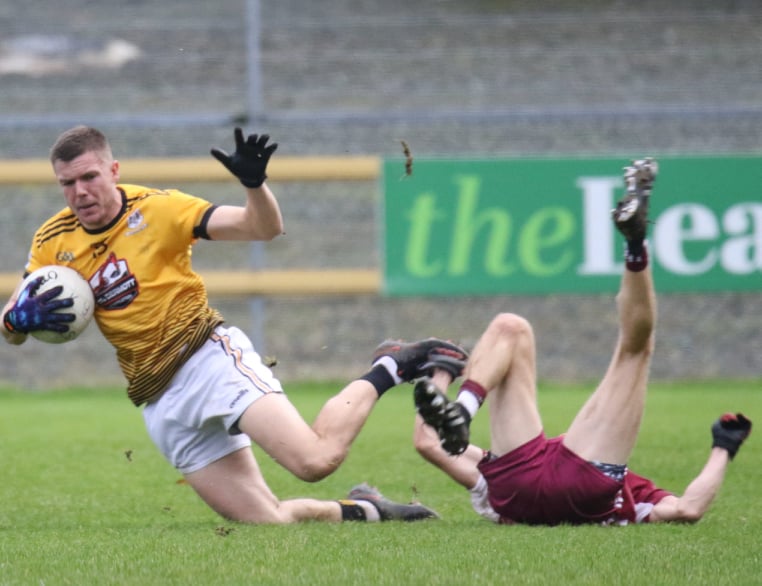 Letterkenny Gaels: Shane Graham; Sean McGiloway, Shane Gildea, Aaron Stewart: Conor Cullen, Sean Crossan (0-1) Nicky McGarrigle; Liam Doherty, Darren McBrearty; Sean Monteith, Shay Doherty (0-1) Declan Cullen; Charlie Creevy (0-3f), Peter Doherty (1-0), Joe Friel (0-1f). Jack Patton for Declan Gallen (45), A Hanley for S Monteith (53)
St Patrick's Lifford: Jordan Nelson; Rory Brennan, Marty McHugh, Mickey McBrearty; Oran Gallen, Paul Lynch, Jack Mahon; Michael Gallagher, Seamie Breslin; Lorcan Glackin (0-1), Ailbe Glackin (0-1) Kevin Lynch; Kevin McBrearty, Michael Ferry (0-2), Brian Breslin (0-3) Subs; Declan Lafferty for Kevin Lynch (7). Lorny Crossan for Allbe Glackin (39), Johnny Mahon for Oran Gallen (44) C Breslin for Kevin McBrearty (47) , John Kilrehil for Peter Doherty (51)
Referee:
Clint Marron: (Urris)