Buncrana Roads Policing Unit ensured Santa arrived safe and sound to turn on the Christmas lights and to meet the excited boys and girls of Inishowen last night.
Despite switch-on cancellations in other towns, the Buncrana Christmas Lights Committee confirmed earlier in the week that they were proceeding as planned.
"There is no public health advice to the contrary for an outdoor children's event. We do urge everyone to be safe, keep your distance where possible and wear a facemask if you feel uncomfortable, or just watch from a distance from wherever you like in the town," a committee spokesperson said yesterday.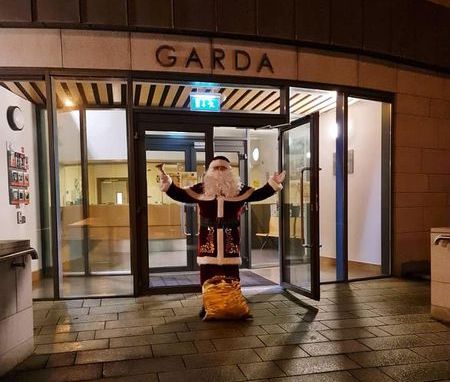 For safety reasons, and to protect Santa, one to one photos with the big man weren't possible this year.
"How class is the entrance to the town at the fire station! We've massive plans for next year everyone," the spokesperson added.
To support the campaign to make it the 'brightest town in Ireland', log on to the Buncrana Christmas Lights GoFundMe page
Tags: