Donegal is one of the dearest counties in Ireland when it comes to buying motor fuel.
An in-depth national survey carried out by the Irish Independent has found the average petrol price has soared to an all-time high of 172c a litre and diesel has risen to 163c.
The investigation was carried out over four days and involved analysing fuel prices at 260 service stations across the country.
In Donegal, the highest price for a litre of diesel was 166.9c while the lowest was 159.9.
The survey found the highest average price for a litre of unleaded petrol in Ireland was in Co ­Galway at 174c, followed by Dublin and Cavan at 173.9c.
It also revealed Galway, Kildare, Wicklow and Wexford to be the most expensive counties for a litre of diesel, at 164c.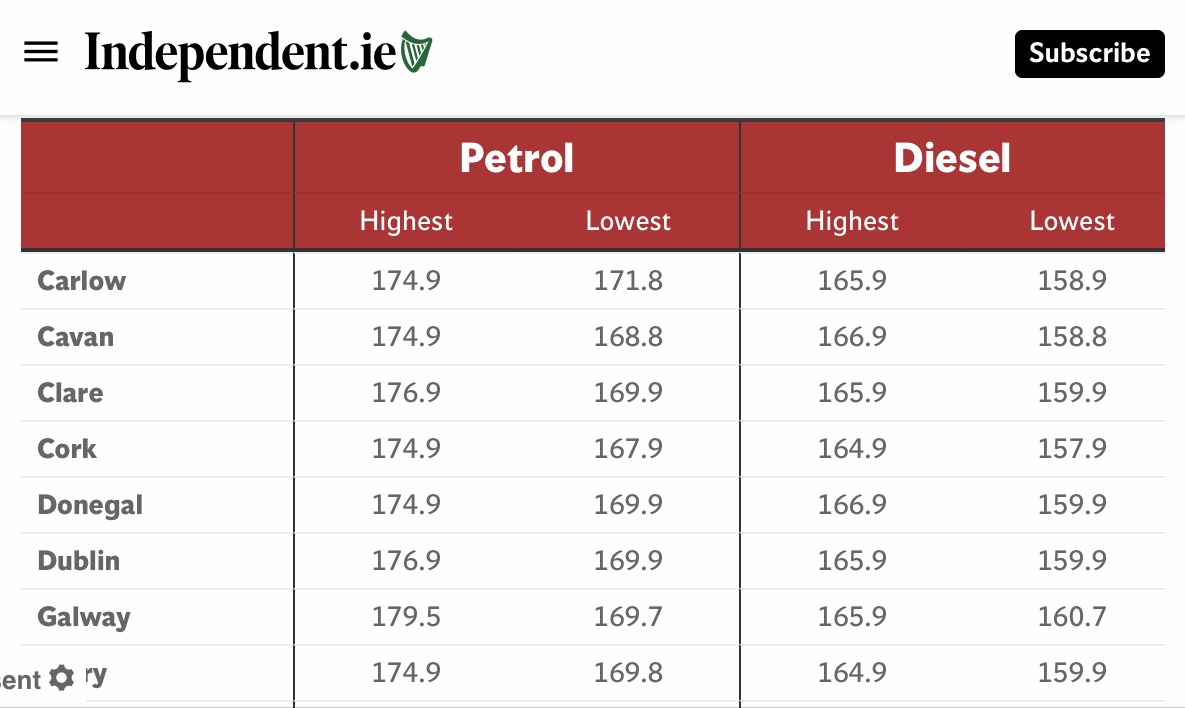 Read the full report on www.independent.ie