Sponsored Post
SuperValu in Carndonagh is taking big steps to reduce plastic packaging.
Sustainable changes are rolling out across the store. On the fruit and veg aisle, they include the introduction of compostable bags to SuperValu Organic Irish carrots. They now come in a compostable bag that can be disposed of in household brown bins, diverting almost 6 tonnes of plastic annually from landfill.
Supervalu has announced that their own-brand bananas have moved to 100% recyclable packaging, diverting a massive 5.61 tonnes of plastic from landfill annually. 
Along with own-brand bananas, SuperValu have introduced sustainable packaging changes to Signature Taste Potatoes and own-brand Organic Carrots. Irish grown SuperValu Signature Tastes Maris Piper Potatoes and Rooster Potatoes now come in 100% recyclable paper bags which along with the Banana paper bands can go straight into the green bin. This change will replace 3.96 tonnes of plastic annually with a more sustainable solution. 
These eco-friendly changes may inspire customers to shop for more fruit and veg this week, so the special offers below may come in handy!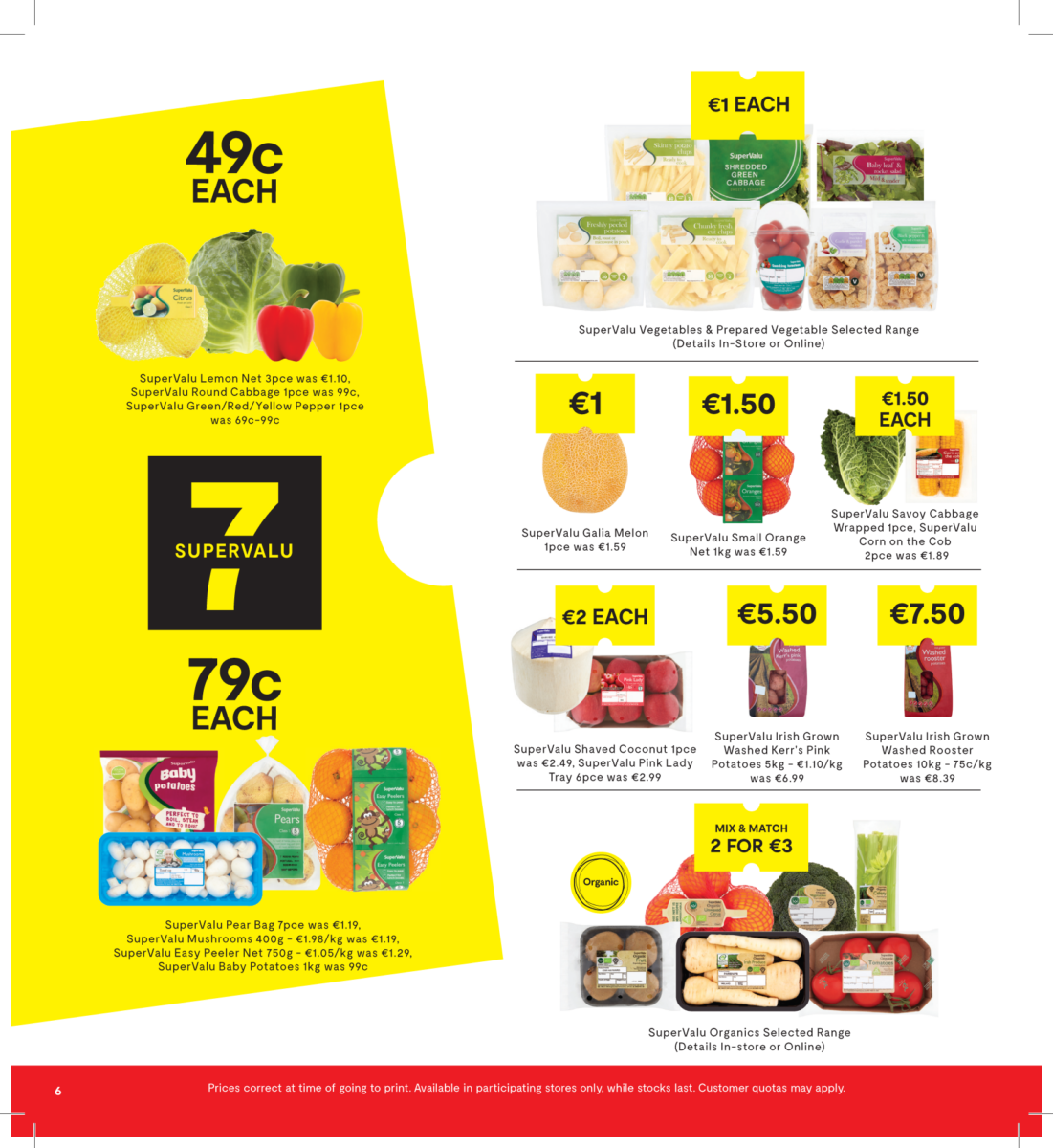 SuperValu Carndonagh is open 8am-10pm seven days a week. Plus, they have autism friendly shopping time every Tuesday evening in store from 6-8pm with dimmed lights, relaxation music and stress balls to create a calm shopping environment for everyone. 
SuperValu Carndonagh has all you need for quick and convenient shopping, including hot deli, fresh bakery, butchers counter, bookshop and off licence in store as well as an online shopping and click & collect service. 
For updates and special offers, followwww.facebook.com/supervalu.carndonagh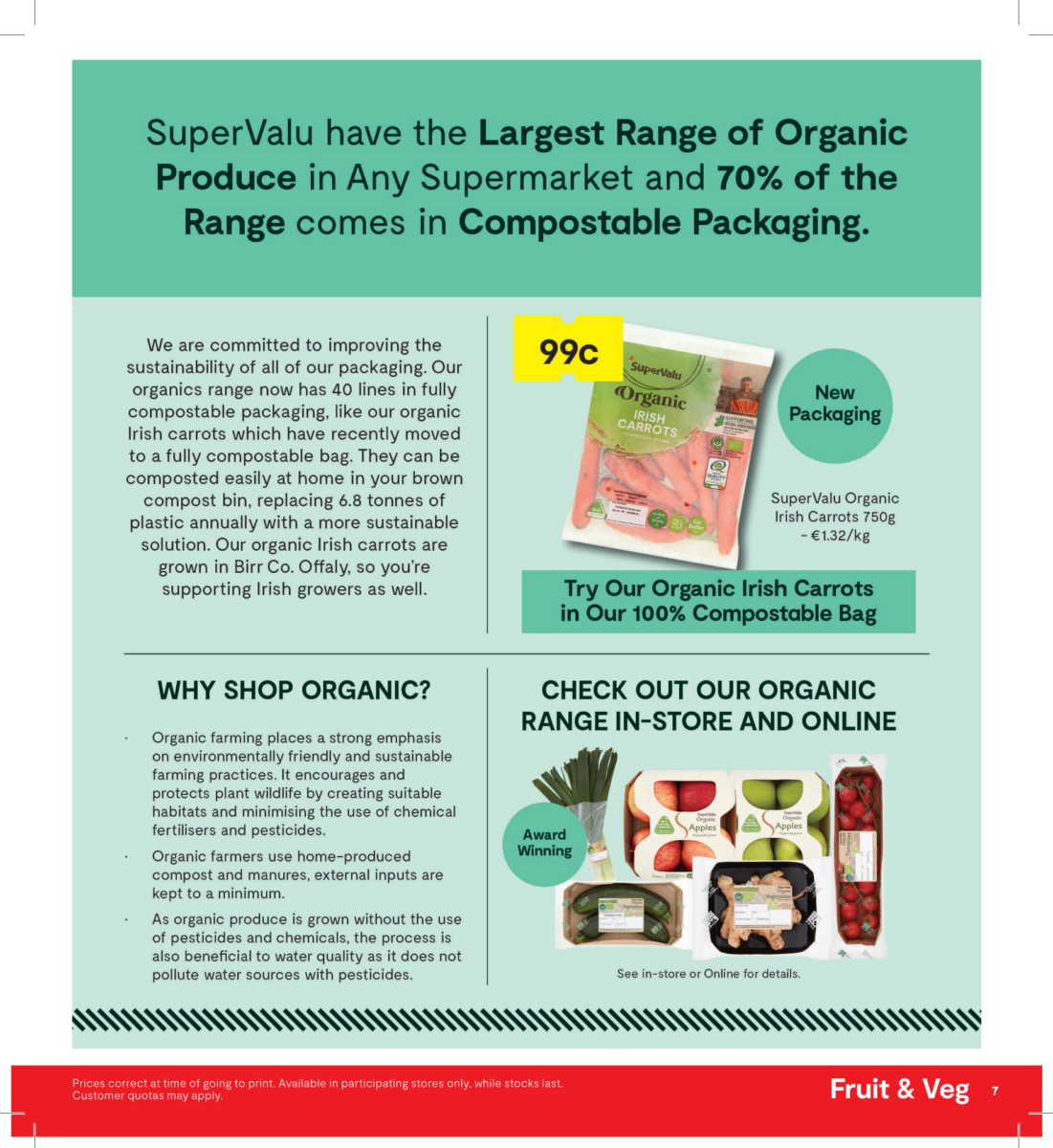 Tags: