A name has been agreed for the new Technological University for the West and North West.
The Atlantic Technological University (Ollscoil Teicheolaíochta an Atlantaigh) is anticipated to open its doors officially on 1 April 2022.
The name chosen by the applicant institutes of Galway-Mayo, Sligo and Letterkenny Institutes of Technology follows a comprehensive survey commissioned by the Institutes from external consultants of relevant internal and external stakeholders including, most notably, the students and staff of the three Institutes. This name has the full support of all three governing bodies.
Minister for Agriculture, Food and the Marine and Donegal TD, Charlie McConalogue confirmed the news today and said: "The announcement of a title and establishment date is further progress in this important project. While visiting Killybegs recently, I was delighted to meet with Karl Bonner, Education Outreach Manager, at the Killybegs LYIT campus who discussed the great work of the campus including tourism and engineering – this campus, and the greater LYIT campus, will be integral elements of the new Atlantic Technological University".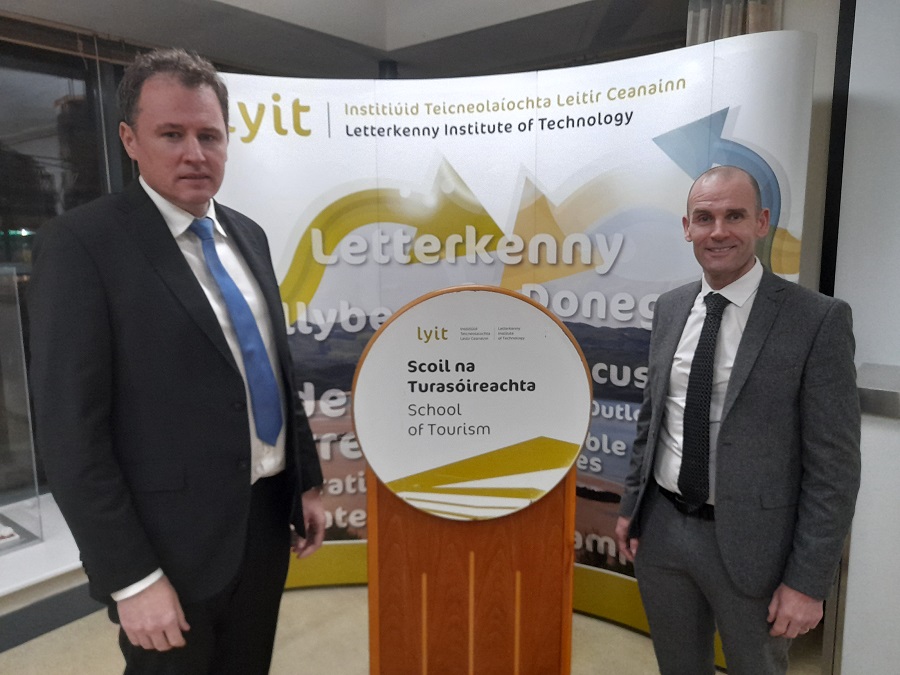 Minister McConalogue also confirmed 1 April 2022 as the proposed date for the three Institutes to be formally dissolved and the Atlantic Technological University established in their place. The changover is subject to the drafting of the requisite Ministerial order under the Technological Universities Act 2018 by the Office of the Parliamentary Counsel, its laying before and approval by resolution by each House of the Oireachtas.