Sponsored Post brought to readers by Aid to the Church in Need – ACN Ireland
Every year, Aid to the Church in Need (ACN) Ireland during Red Wednesday, invites the people of Ireland to join us in solidarity with persecuted Christians around the world. This year, Red Wednesday is falling on 24 November.
As part of Red Wednesday, ACN is launching a new report titled "Hear Her Cries", which examines one of the most disturbing aspects of Christian persecution in the world today. That is the kidnapping, forced conversion and sexual victimisation of Christian women and girls around the world. 
We at ACN hear about these cases week after week. There is a growing awareness amongst Church leaders and organisations like ACN that this issue is only growing in terms of magnitude and frequency. This problem is pronounced in countries that generally have a poor record on human rights and religious freedom, such as Pakistan and also in countries where there are ongoing conflicts, such as Iraq and Syria. This background context often gives the "cover" for the targeting of Christian women and girls.
It became clear during researching the report that Christian women and girls are often disproportionately targeted for abduction, forced conversion and marriage. For example, in Pakistan, Christians make up just over 1% of the population. To place this in context, Hindus (the country's largest religious minority) account for just over 2% of Pakistan's population. It was estimated by the Movement of Solidarity and Peace in 2014 that up to 70% of girls from minority faiths that are forcible converted and married each year in Pakistan are Christians.
Pakistan does stand out as the country with some of the most egregious examples of teenage Christian girls being kidnapped and placed in forced marriages. This is partly because, in some cases, the police and the courts actively side with the kidnappers and prevent the girls from being returned to their families. One of the most shocking recent examples of this is the case of Catholic schoolgirl Maira Shahbaz. 
In April 2020, the then 14-year-old Maira was abducted by armed men close to her home in Faisalabad in the Pakistani region of Punjab. The assailants recorded themselves sexually assaulting the teenage girl. They threatened that they would release the video if Maira did not sign a statement that she had converted to Islam and she was also forcibly married to one of the kidnappers. 
Maira's parents succeeded in bringing the case to court. Shockingly, the High Court in Lahore ruled that Maira was legally married even though she was underage and had been abducted. Fortunately, Maira managed to escape after the court ruling. She is now in hiding, in fear of retaliation. ACN in Britain has lodged a petition for Maira and her family to be granted asylum in the UK. The British Home Office has yet to decide on the application.
Sadly, Maira is just one of many Christian women and girls around the world how have been abducted, forcibly converted and sexually assaulted.
This Red Wednesday, ACN Ireland invites you to stand in solidarity, witness and prayer with these women and girls and to read our report, which is available for free (click here).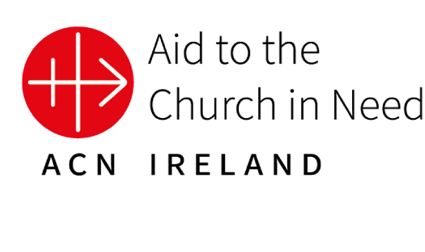 Tags: