A Charity Santa Tractor Run from Maggie's Tavern in St Johnston will be kicking off the season of giving for international school feeding charity, Mary's Meals, this weekend.
The tractor run will start at 10.30am, on Saturday the 4th December, all are welcome. It is an outdoor event and all Covid guidelines will be adhered to. Anyone wishing to get involved should arrive at 9am to register, or call Robin Canning on 0044 78 50047457 for more information.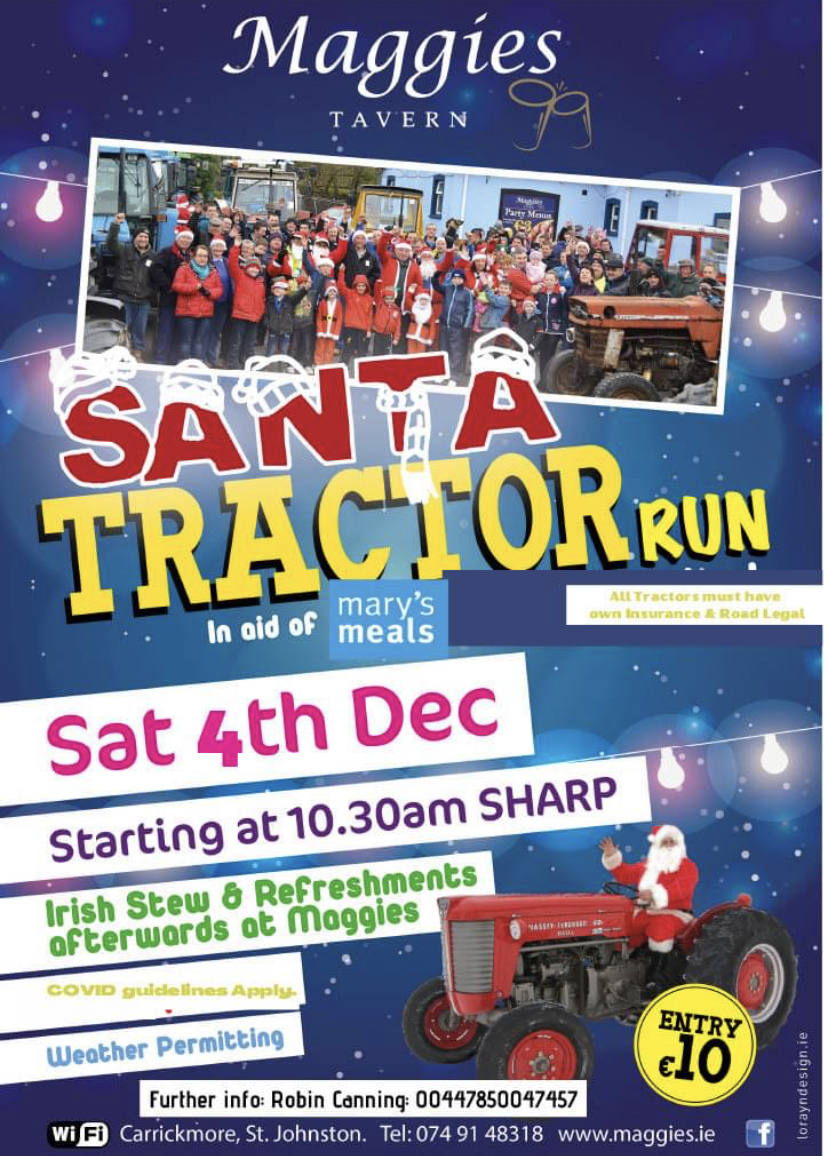 Mary's Meals, who feed children a daily meal in their place of education, recently announced they are now feeding over 2 million children in 19 countries around the world. It costs just €18.30 to feed a child for an entire school year with Mary's Meals.
Mary's Meals strives to keep their running costs low and spends at least 93% on their charitable activities. "This is only possible thanks to the hard work and commitment of all our volunteers and fundraisers", says director, and Donegal native, Patricia Friel.
Indeed, volunteers are busy all over the country this Christmas raising vital funds for the charity.
With kind support of donors in Longford Mary's Meals have recently launched the Mary's Meals Mega Raffle, with the top prize of a VW Golf! The runner up prizes are fantastic too! For more details, and to purchase tickets, please visit https://member.clubspot.app/club/marys-meals/fundraiser/tickets or call 087 708 0736 or drop into the Mary's Meals information centre on the Market Square, Letterkenny open Tuesday to Friday 10:30 to 4pm.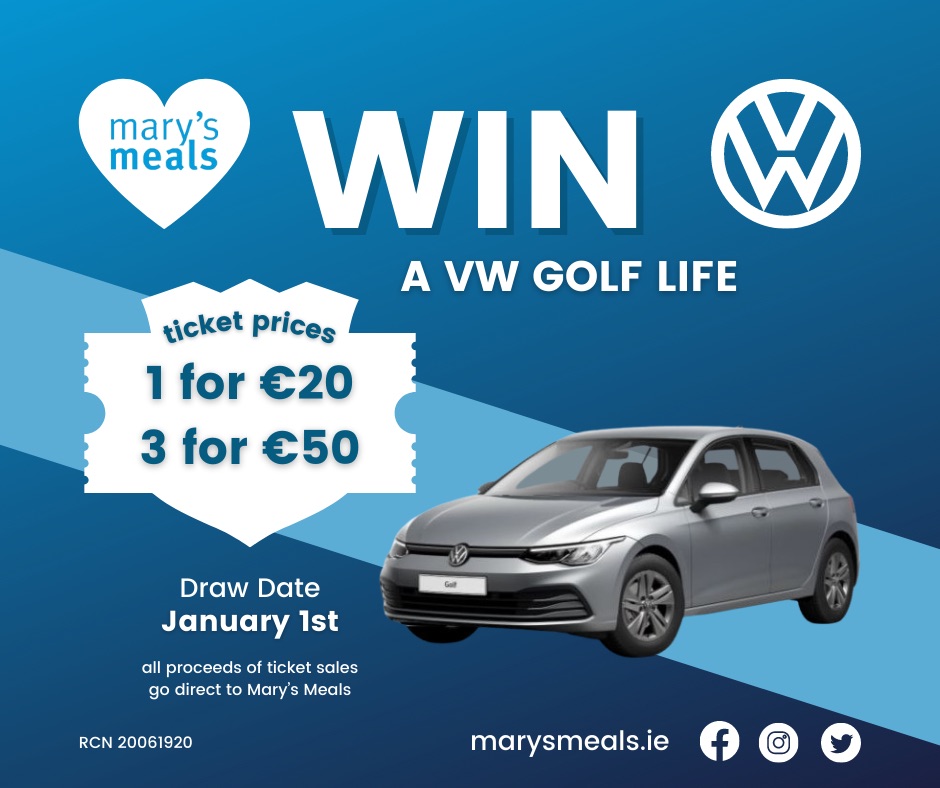 Supporters are also being invited to the Mary's Meals Big Family Christmas. This fundraiser allows people to set a place at a virtual dinner table and to feed a child for a whole school year. Last year, more than 15,000 places were set by supporters all over the world! To find out more, you can visit www.bigfamilychristmas.com.
Last Saturday Letterkenny volunteers organised the magnificent Christmas Fayre in Trinity Hall. "The generosity of the Donegal people never ceases to amaze us", says Patricia, "We are so grateful for the continued support".
Tags: