Sponsored Post
Scoil Gheimhridh Ghaoth Dobhair makes a welcome return this year from 27th December 2021 to 1st January 2022, with an incredible line-up including:
Altan; The SíFiddlers; Dermot Byrne; Steve Cooney; Daoirí Farrell, Laoise Kelly; Mick O'Brien; Gabriel McArdle; Steph Geremia; Mánus Lunny, Megan Nic Fhionghaile; Cathal Ó Curráin; Nia Ní Bheirn; Crann Óg; Liz Doherty; Conor Caldwell plus many more.
Scoil Gheimhridh Ghaoth Dobhair's continue with a high calibre of workshops in music, song and dance from a list of some of our finest exponents of the tradition, as well, exhibitions, CD launches and lectures! All of this happening in the beautiful surroundings of the Donegal Gaeltacht, Gaoth Dobhair.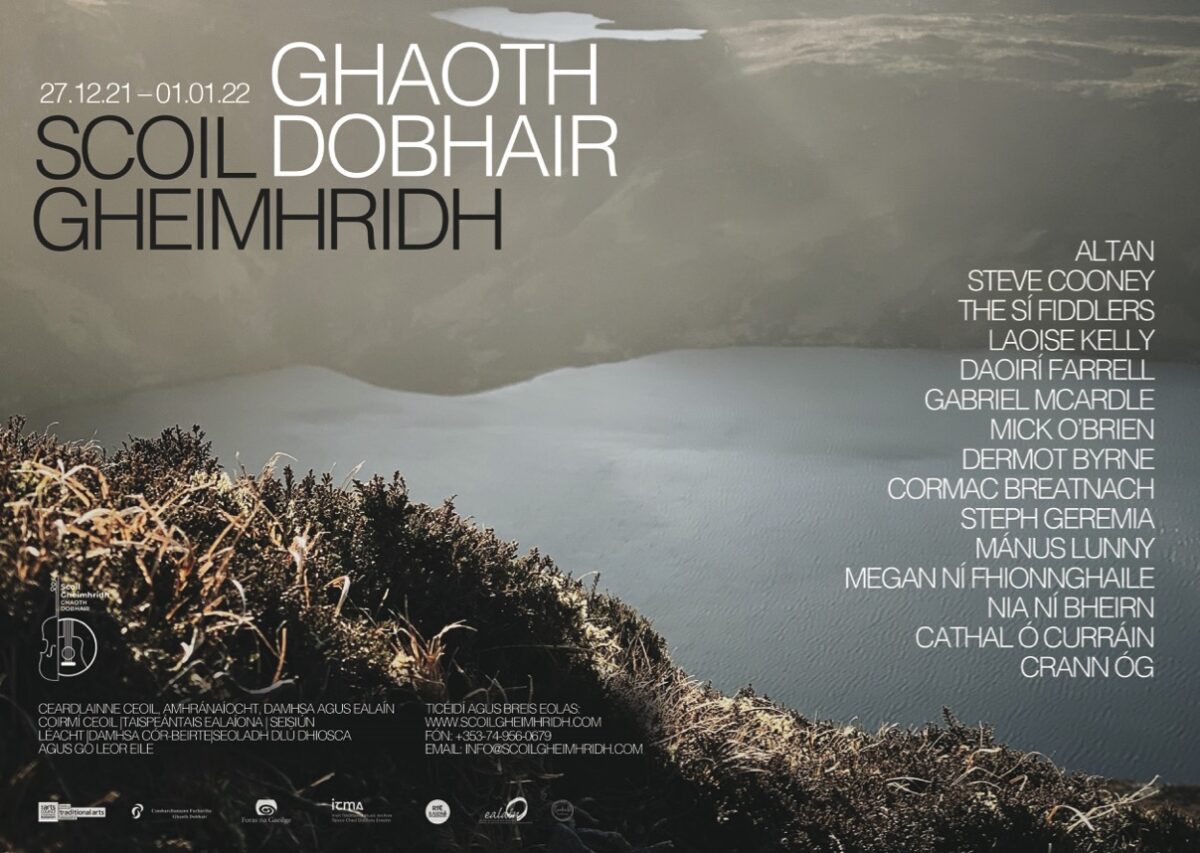 Formerly known as Scoil Gheimhridh Frankie Kennedy, Scoil Gheimhridh Ghaoth Dobhair is long established as the place to be over the Christmas season, amongst family and friends, where you'll hear the finest of music and song in the stunning welcoming surroundings of Donegal's Gaeltacht, Gaoth Dobhair.
There will be classes in various traditional Irish musical instruments, as well as dance, from some of the most respected musicians around. Some of the tutors this year include Mairéad Ní Mhaonaigh, Jesse Smith, Tara Diamond, Jack Talty and Seosamh Ó Neachtáin.
There are events for all the family, including children's art workshops – not to mention a series of concerts from Ireland's finest artists, including Altan, The SíFiddlers; A Concert in Celebration of the Music and Song of Steve Cooney, featuring distinguished guests; Acclaimed Harper, Laoise Kelly with Dublin piper, Mick O'Brien and the much loved singer Gabriel McArdle from Fermanagh. One of our highlights this is Oíche Ceoil na gConnallach "An Glúin Nua", where we will be showcasing the thriving talents of Gaoth Dobhair new generation of singers and musicians including  Crann Óg Megan Nic Fhionghaile, Nia Ní Bheirn and Cathal Ó Curráin.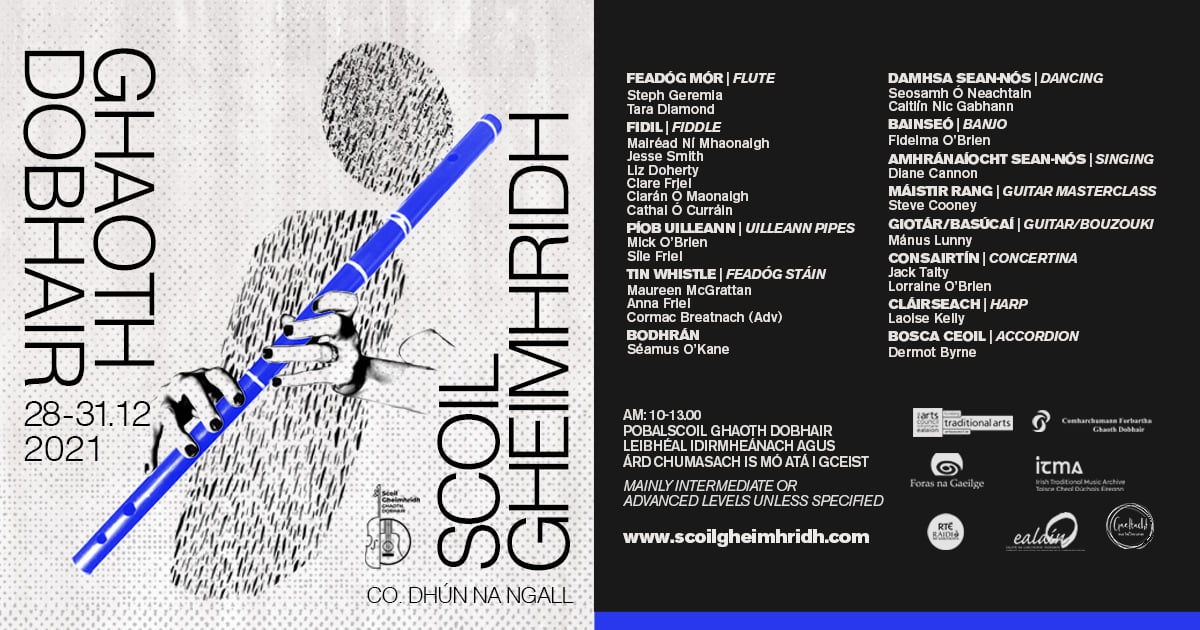 Venues for this year festival events include An Gailearaí (Údarás Business Park), Pobalscoil Ghaoth Dobhair and Amharclann Ghaoth Dobhair
Scoil Gheimhridh Ghaoth Dobhair is organised by Comharchumann Forbartha Ghaoth Dobhair, who very much appreciate the voluntary support given to the festival by the community.
Scoil Gheimhridh also receives annual funding from the Arts Council, for which we are most grateful.
For further information and bookings: www.scoilgheimhridh.com
Further inquiries Tel: +353 (74) 0679 | Email: scoilgheimhridh2013@gmail.com
Tags: