St. Eunan's will face Seán MacCumhaills in the under 21A final after they defeated Four Masters today at the Donegal Training Centre in Convoy.
St. Eunan's 1-13 Four Masters 1-05
The Letterkenny side started strong and controlled the game well, but it could've been a lot more as they racked up 15 wides.
Eunan's started on the front foot and opened the scoring through Conor O'Donnell, one from a free and one from open play, and James Kelly with a great score.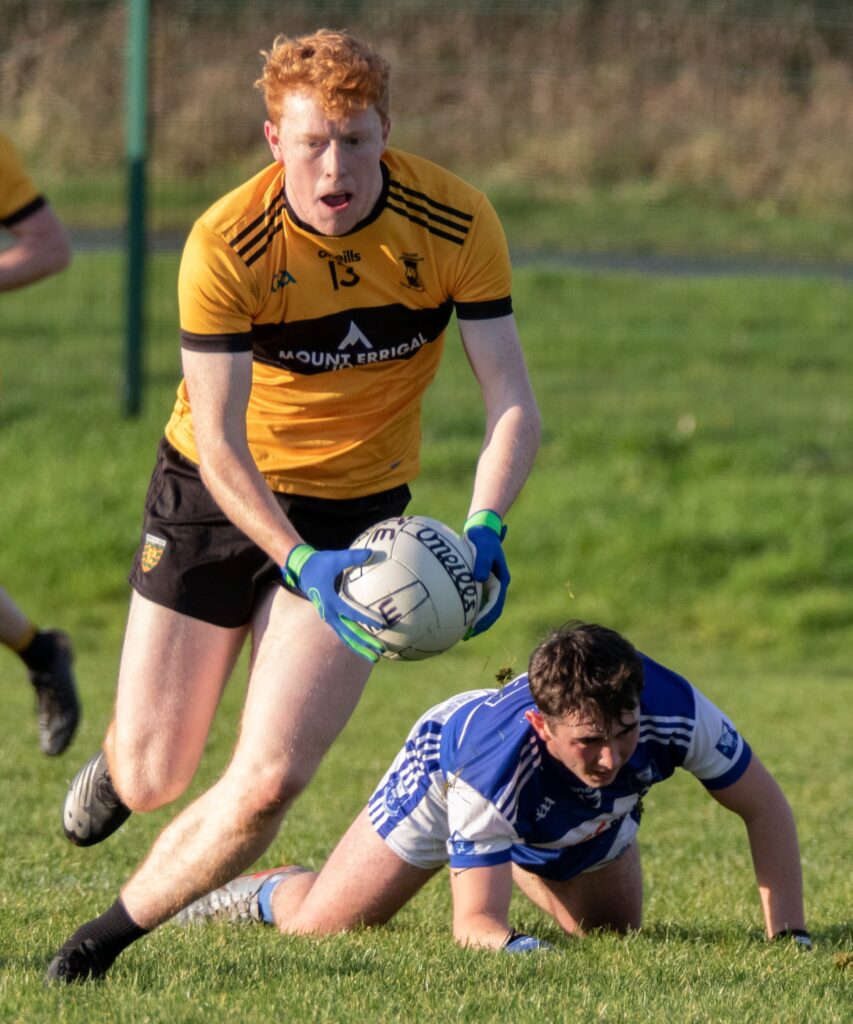 Shane O'Donnell added to the scoreline before Jamie Crawford got Four Masters off the mark.
The Letterkenny men rallied and Shane O'Donnell played in James Kelly for a goal which made the game look over after just over 10 minutes.
Eunan's could've scored twice more but Oisin Bryson made two good saves from Ronan McGeehin and Donal Higgins.
Conor O'Donnell pointed again before Cian Hegarty got Four Masters second point from a free just before the water break to make it 1-05 to 0-02.
Eunan's continued their dominance as Anthony Gallagher fisted over after a well worked team move.
Joe Leape's point gave Four Masters hope but Conor O'Donnell and Kelly both scored before half-time giving Eunan's an 8 point lead.
Leape had a good goal chance but put his shot wide which looked like the Donegal men's chance back into the game.
David Boyle scored a couple of points for Eunan's before Killian Faulkner got one back for Four Masters.
Cormac Finn cut in from the right and passed to Padraig McGettigan who palmed over the bar.
The same duo combined again for a goal but the referee signalled for a square ball keeping it at 1-11 to 0-04 at the water break.
Four Masters got a small lifeline when Dermot Slevin struck the ball low into the bottom corner and then scored a point from a free as Cathal Canavan got a black card.
Eunan's ended on a high as Eoin Dowling scored and Boyle got his third point of the game as it finished 1-13 to 1-05.
St. Eunan's will face MacCumhaills in the final next weekend, date and venue tbc.