A fisherman's store in Killybegs has become an overnight sensation on Instagram thanks to social media star James Kavanagh.
The Dublin influencer and his partner William Murray were enjoying a winter break in South Donegal this week when they stumbled upon Swan Net Gundry. The shop stocks professional marine clothing, but James saw high-fashion potential among the oilskins and smocks. Soon, James was strutting through the store and videoing fisherman's looks for his 156,000 followers.
Fisherman fashion could make waves, according to James, who said the stock was more like the clothing in a Balenciaga boutique. His catwalk clips have already been enjoyed by thousands online.
I can't tell if I've wandered into a Balenciaga boutique or a fisherman shop pic.twitter.com/Mb0Jec2jRn

— James Kavanagh (@JamesKavanagh_) January 17, 2022
Pia Bach at the Inshore Marine Shop said the couple came in no less than three times.
She told Donegal Daily: "James just loved the gear. He is such a tonic. The customers loved having a star in the shop. We all had great craic."
View this post on Instagram
Swan Net Gundry's main product is fishing nets, but there is a new focus on their clothing stock since Kavanagh's videos went live.
Pia added: "We've had so many comments and people coming to us, asking for the same wellies that James put on. Hopefully now we'll see a new generation of people looking for oilskins, you never know!
"It's times like these you need a bright star."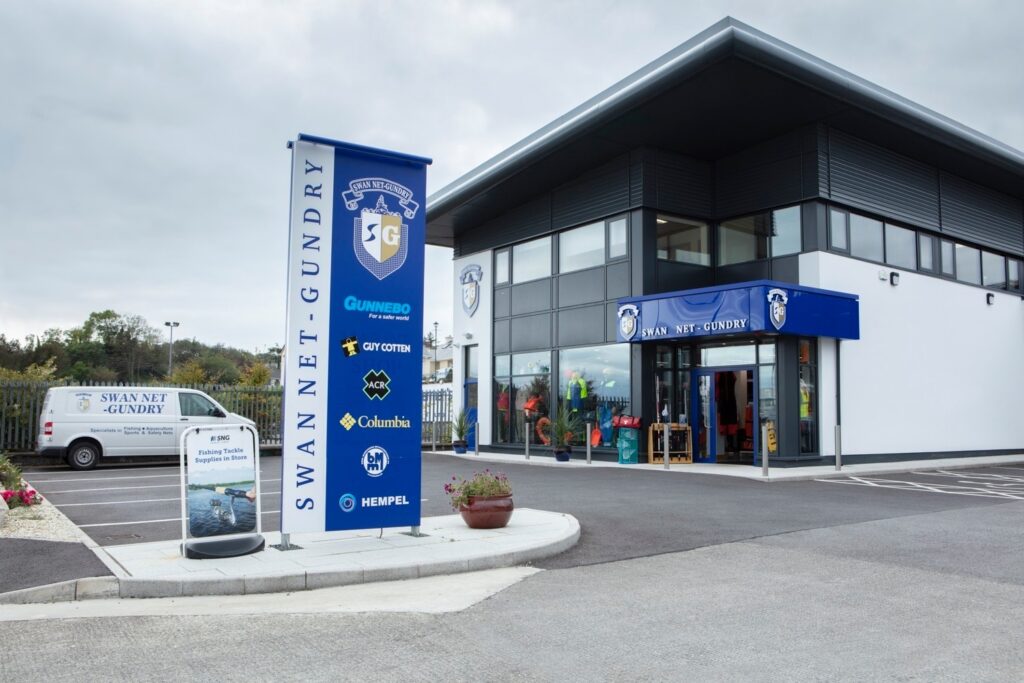 James and William have been inspiring their followers with snippets from all aspects of their Donegal staycation. With Loughros Peninsula as their base, they have been sharing their experiences of great local food and crafts in the region.
Donegal is 10/10 this morning pic.twitter.com/NGXCDAsSIP

— James Kavanagh (@JamesKavanagh_) January 17, 2022