One of Ireland's leading casting agencies is seeking Donegal people for an important, upcoming film project!
Louise Kiely Casting has just put out a call for 'actors of all genders' who are native to the county, or who are living here.
Actors must be over 18 years of age.
Details requested in the image below should be emailed to: casting4louisekielycasting@gmail.com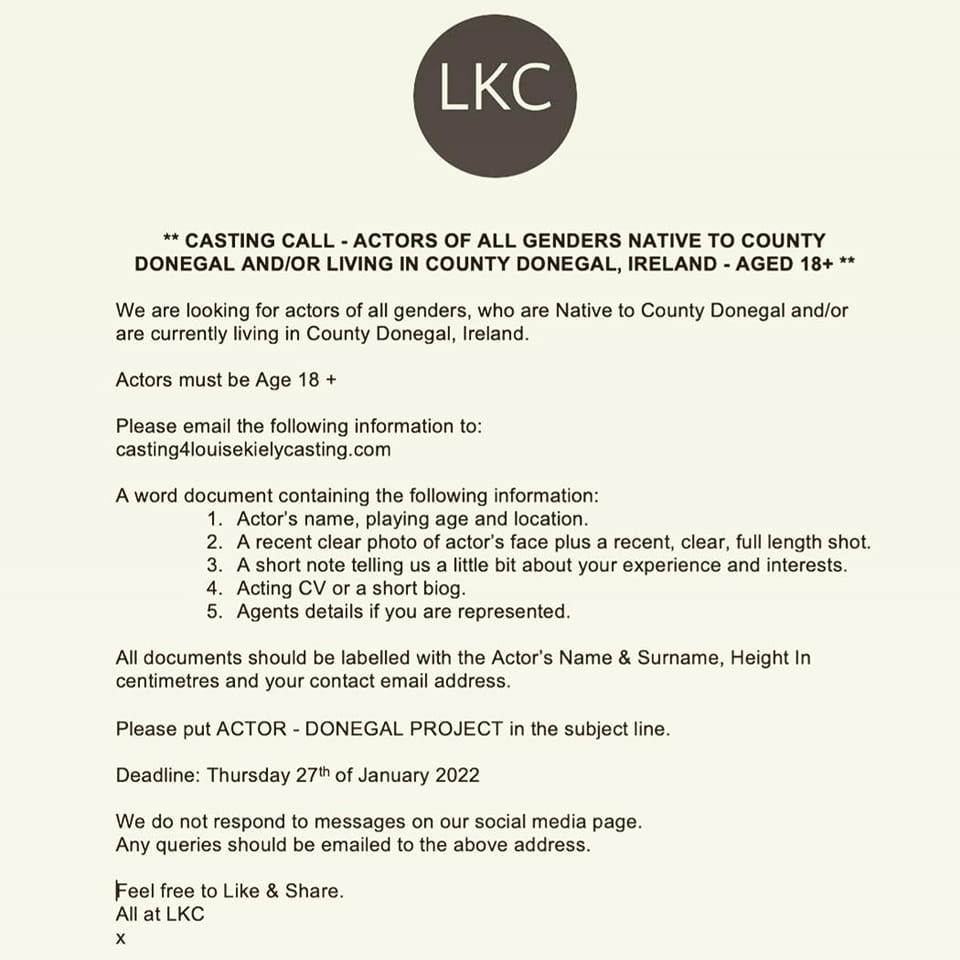 It is being speculated that the roles could be for a new film starring Liam Neeson due to be filmed in Donegal in March!
Donegal Daily exclusively revealed recently that filming on The Land of Saints and Sinners is to begin in a couple of months time.
The action adventure tells the story of a retired assassin who is forced into a game of cat and mouse with three terrorists.
The fishing port of Killybegs and its surrounding areas are to be the location for two months of filming, Donegal Daily understands.
Now a source close to the film also revealed that some scenes are due to be shot in and around Letterkenny
The film also stars well-known Belfast-born actor Ciarán Hinds.
The film is set to be directed by Robert Lorenz who worked with Neeson on the recent box-office hit 'The Marksman.'
A number of locals are expected to be hired as extras for the filming.
Tags: