A kind Kerrykeel couple have managed to raise almost €20,000 for charity with their spectacular Christmas lights display.
Michael and Mary Whoriskey brightened up Christmas for us all with the return of their famous lights display at their home in Gortcally.
This year's chosen charity was the BUMBLEance Children's National Ambulance Service.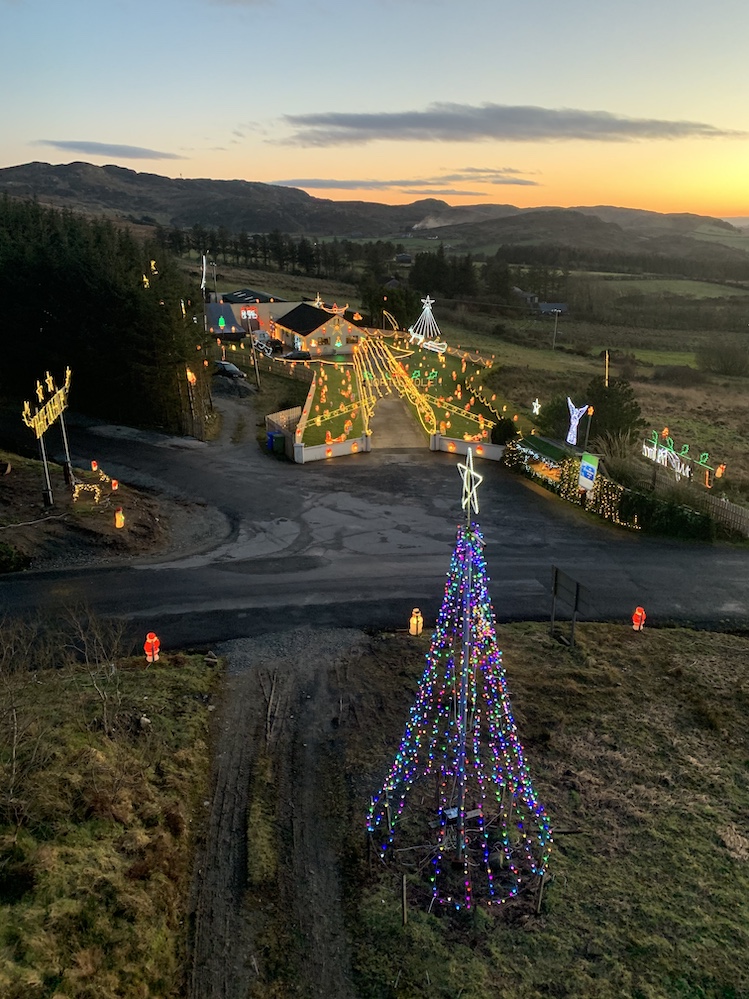 "We were absolutely over the moon to be able to hand over €18,110.17 to BUMBLEance this weekend, after a hugely successful season with our Christmas lights display," the couple said.
"We can't thank you all enough for the generous donations and kind support. Only 42 weeks until we turn the display on again!"
Pictured are the Whoriskey Family handing over the cheque to BUMBLEance. Left to right: Brian Conlan (CEO BUMBLEance), Breda McNulty (CEO, Swilly Mulroy Credit Union), Cathal Whoriskey, Mary Whoriskey, Kieran Feeney (BUMBLEance driver), Michael Whoriskey, Cathy Whoriskey, and the main man – Christmas Lights Supervisor Ollie (and Woody)!
Tags: