The Sports Centre at Letterkenny Institute of Technology is celebrating the launch of its all-new programme of fitness classes commencing on Monday 7th February. 
Catering for all levels and abilities, from beginner to advanced, the Sports Centre will help you achieve your individual fitness goals.  
Whether your goals are burning fat, increasing cardiovascular fitness, or increasing your strength and conditioning, or for enjoyment, there is something for you at the LYIT Sports Centre. 
Classes are open to the public as well as staff and students of the Institute.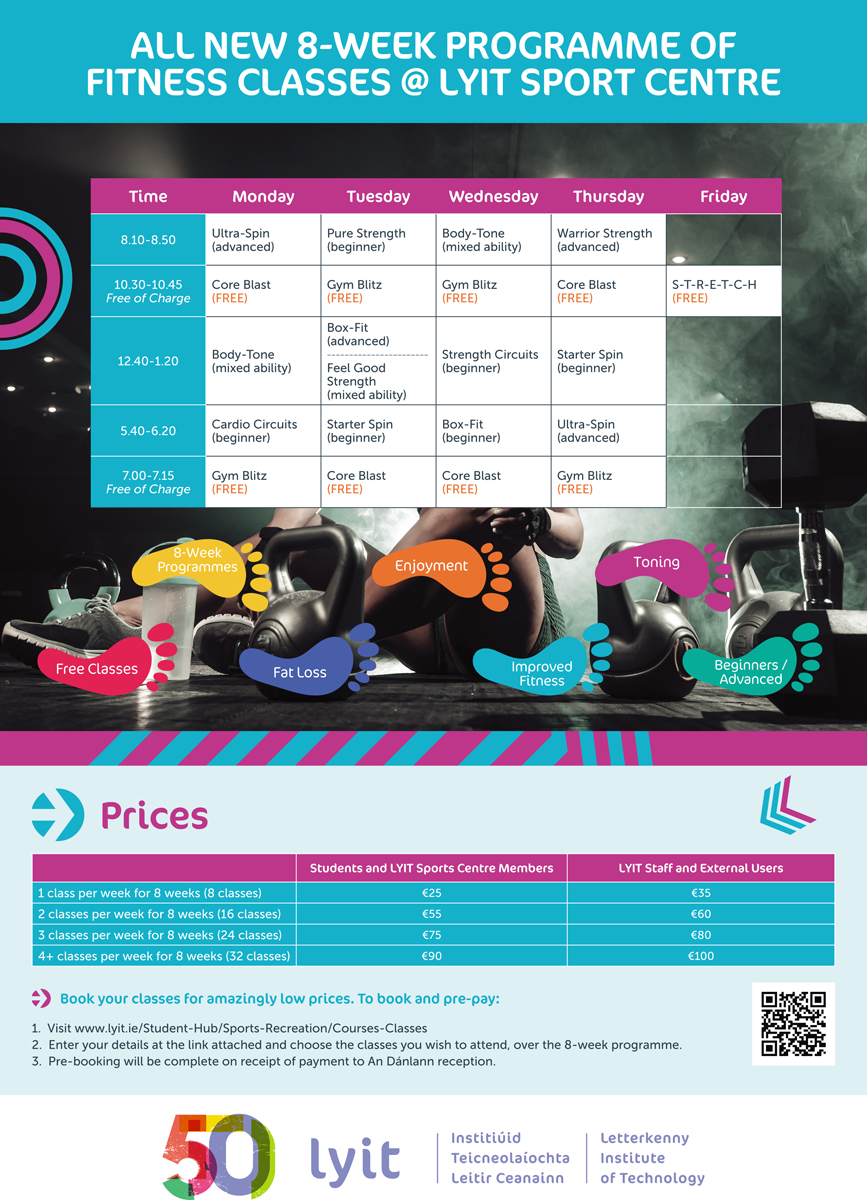 Classes will commence on Monday 7th February and run for an 8-week period. Pre-booking is now open, and anyone interested in attending the classes can book by CLICKING HERE.  
Helen Kennedy, LYIT Sports Centre Manager looks forward to welcoming new users to the classes, she says: "Exercise is for everyone and LYIT Sport Centre and its classes are available, not just to students and staff, but to the wider community. Everyone and all abilities are welcome to our new fitness classes, a varied range of which is on offer, tailored for differing levels of fitness. The 40-minute morning and lunchtime classes, Monday-Thursday, allow for an effective work-out before duty calls. For the free daily 15-minute classes, morning, and evening, just come as you are and give them a go. Something new, something fresh. LYIT Sport Centre would be delighted to welcome one and all. Our doors are open".
Make sure you check out our FREE 15-minute classes which are perfect for those who are stretched for time or who want a quick blast during their day. Every little counts for a healthy mind and body.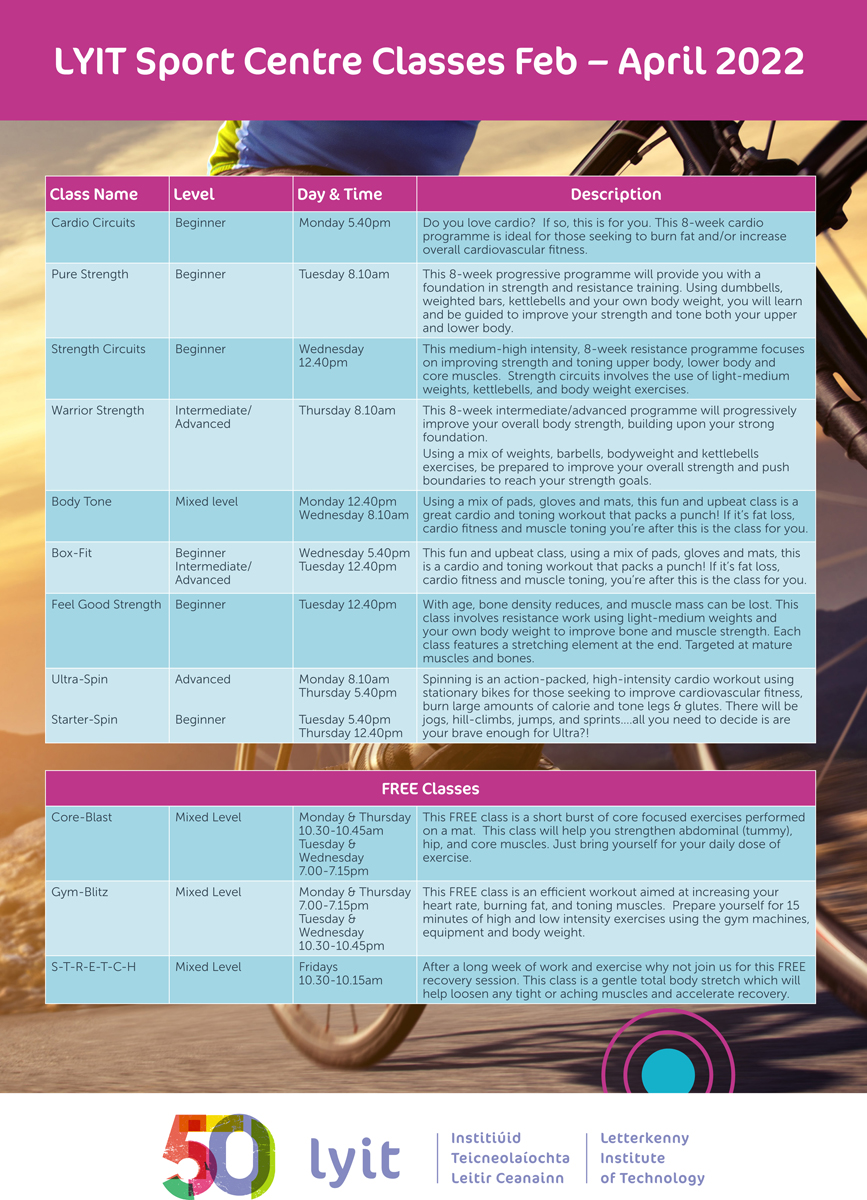 Tags: