Jobs: Kinnegar Brewing is one of Ireland's established independent breweries, making a range of high quality beers at their facility in Letterkenny, Co Donegal.
The brewery is an exciting and challenging enterprise in Ireland's food and drink economy.
The team at K2 is colourful, and not just because of the Kinnegar shirts we wear. Male and female, young and old(er), Irish and international, engineers and artists— we are a mixed bunch and we really value our diversity.
We're looking for two new full-time players to join the squad:
Junior in Marketing, Communications, Visitor Experience & Sales
Brewery Assistant, Packaging
Find full job descriptions at www.kinnegarbrewing.ie/down-to-business
For more, check out: www.kinnegarbrewing.ie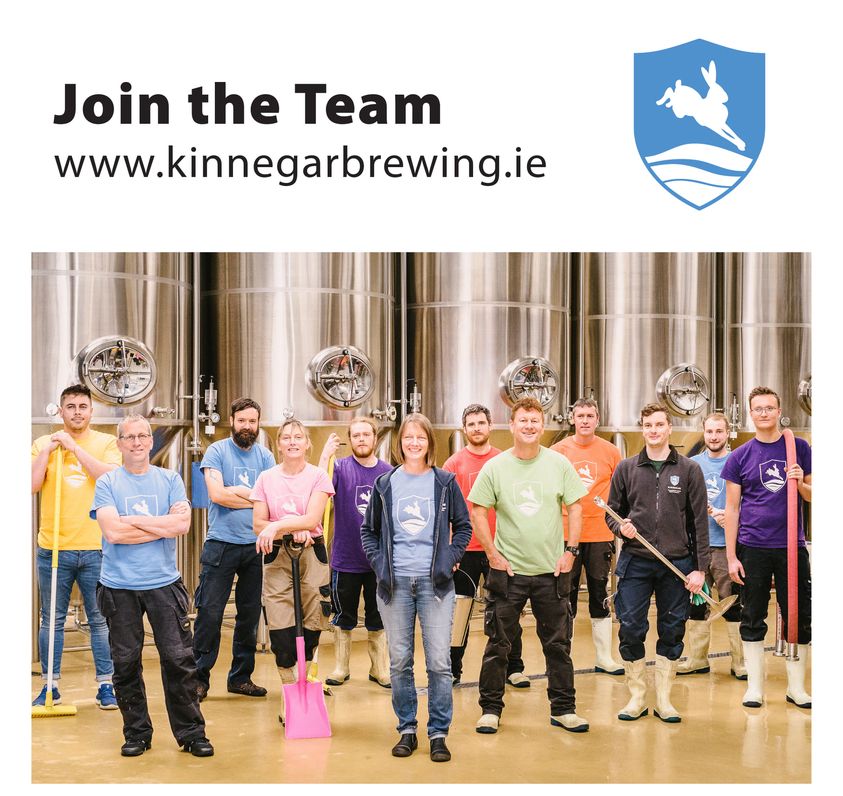 Tags: