Pobalscoil Chloich Cheannfhaola and Coláiste Ailigh won 6 awards in total at the National final of Scléip in Amharclann an gClasach, Dublin.
Pobalscoil Chloich Cheannfhaola (PCC Falcarragh) won 3 first places in the All-Ireland final of the Gael linn nationwide 'Scléip' competition, as well as the overall 'Scleip' prize, in the all Ireland final on Wednesday.
Hannah Nic Pháidín 5th year – first place in Ireland in the senior singing section, plus she was the winner of the 'Scleip' overall prize across the board. She sang an irish version of 'Skyfall'.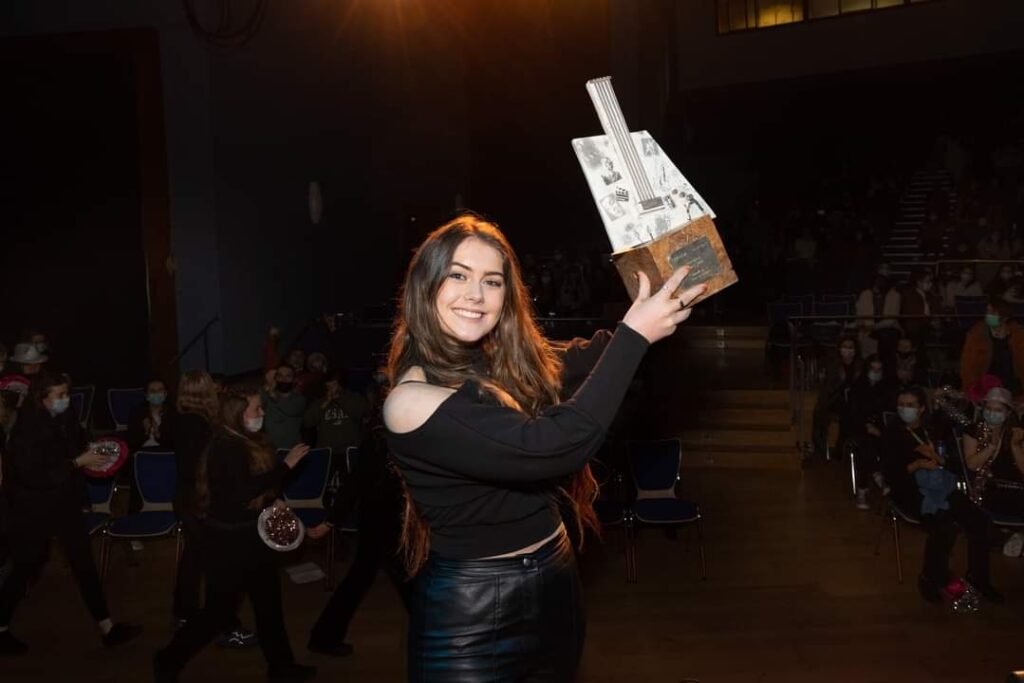 Ella Fitzgerald 3rd year- first place in Ireland in the Junior singing competition, with her song from toy story 'nuair a bhí sí i ngrá liom'.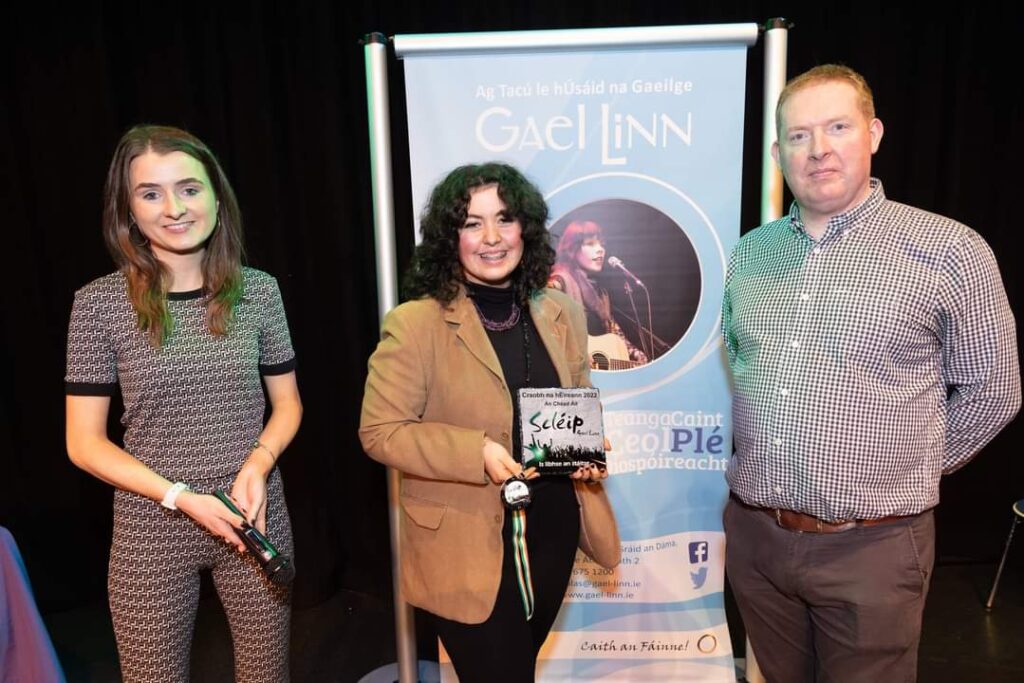 Eadaoin Ni Bhaoill and Sarah Mc Geever 2nd year, claimed first place in the creative dance section.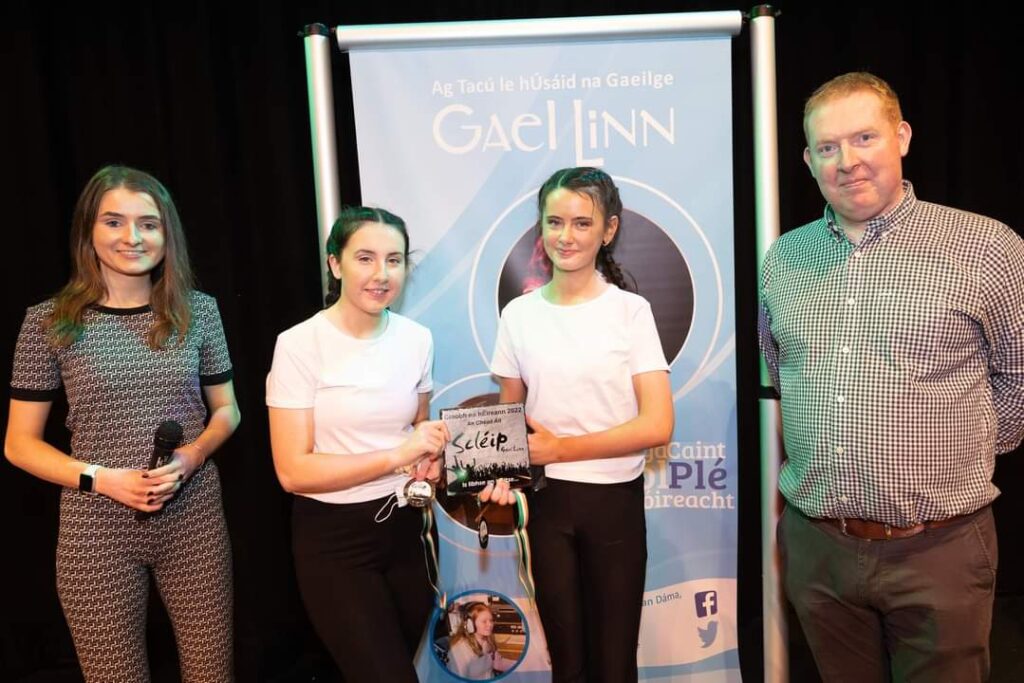 The pop-group 'Dúrun' claimed second prize in the group section.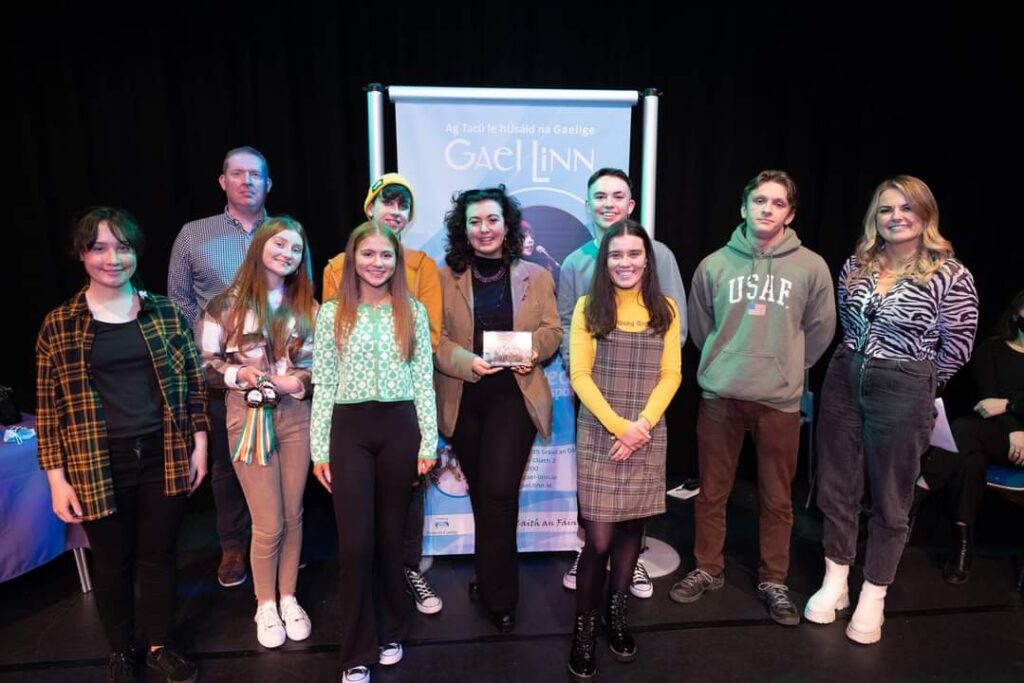 Also, Coláiste Ailigh group 'Fusion' won first place in the junior category for rock/pop group.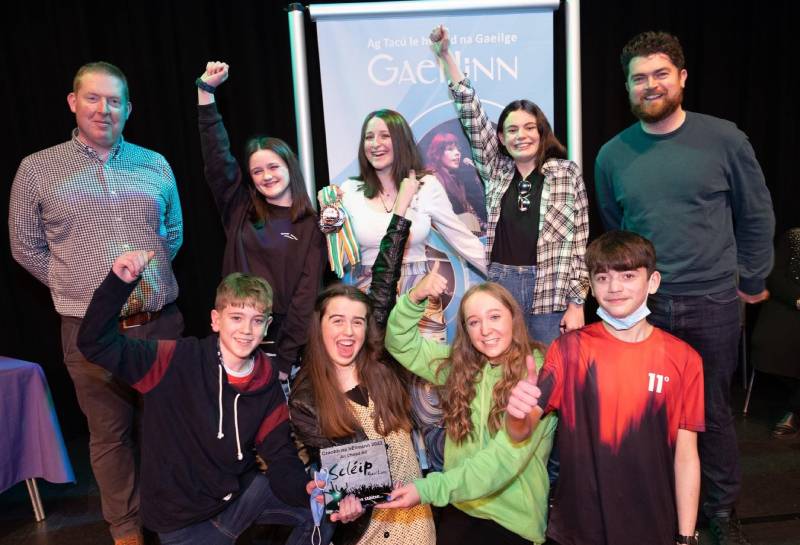 Second year student Sadbh Breathnach also won second place in the junior solo singing with backing track category.