Letterkenny people had two mayors in their midst in early January when Cllr Troy Gallagher, the first Irish-born Mayor of Islington, came home for both Christmas and the New Year.
There was no competition, only welcomes, as Mayor Gallagher received congratulations from locals on his achievements in London.
A native of Muckish Avenue, Mayor Gallagher has lived in Islington for more than 20 years, working in senior key roles in HR management and had been in public life for 20 years, 11 of which were as an Islington Councillor. He was elected Mayor of Islington Borough Council in May 2021.
Mayor Gallagher was home last month, not only to see family, but to launch 'Islington Irish Month' in March 2022 to celebrate and commemorate 100 years of the Irish in Islington, London and across the UK.
2022 marks a century of Irish independence, and Mayor Gallagher has grand plans to celebrate the Donegal and Irish diaspora in Islington. A gala ball, charity céilí, Goats Don't Shave gig, heritage walks and a family activity day are all part of a rich programme that centres around St. Patrick's Day weekend. The events are for all residents and visitors to Islington – those who have an Irish connection and those who don't – to enjoy the diversity and richness of Irish culture and heritage.
Mayor Gallagher, in his mayoralty, seeks to celebrate the Irish who built Britain – from the navvies to the nurses, and the modern Irish who are building Britain by other means through IT, finance, politics, media and creative arts.
He told Donegal Daily: "No other race in the world has made such a successful contribution to Britain than the Irish. In doing so, they never forgot their homeland, they sent money back to Ireland and continued to help the Irish economy, and they also helped their own communities in Islington and across the UK. 
"The Irish also, through their hard work and hard experience that they lived through, also stood up to fight for better housing, better welfare rights and stand up for the minorities in communities where they lived. 
"It is really important that we continue to celebrate the 100 years this year of the Irish contribution to the UK. 
"As Irish stereotypes go, we don't mind being considered 'great craic' which is why I hope many people will come along and enjoy these events with their friends and families."
Islington Council is working with London Irish Centre to organise the festivities, strengthening and furthering existing relationships, in support of the Mayor's chosen charities: icap, James' Place and forum+.
The celebrations, supported by Donegal County Council, also aim to enhance the growth of Donegal by highlighting the employment and remote working opportunities that exist between London and Ireland.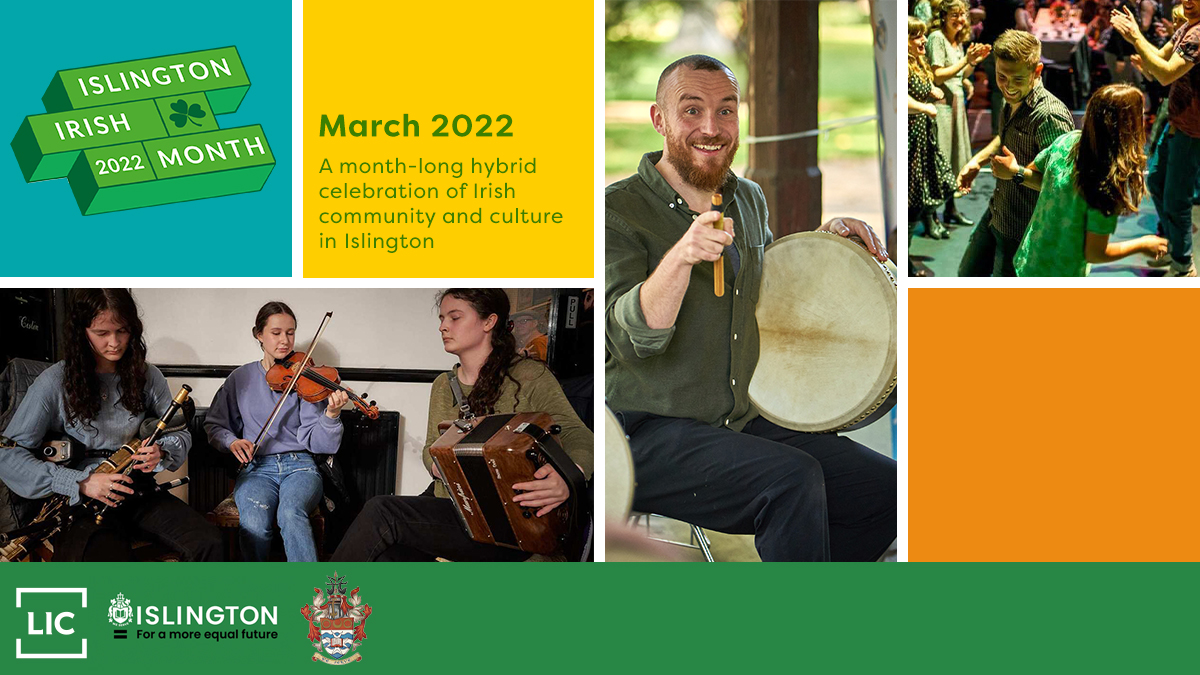 Letterkenny-Milford Municipal District Mayor Jimmy Kavanagh attended the local launch of the commemorations in Letterkenny and said he is looking forward to engaging with the programme.
Mayor Kavanagh said: "We are hoping that we can make a very positive contribution to Troy's work in Islington in the way that he is promoting the Irish, and equally in the way that Irish people are rallying behind him in his year as Mayor. 
"Troy has made a huge contribution to his adopted town (Islington borough) but he has also made a huge contribution by giving back to Letterkenny as well and by involving Letterkenny and Donegal in this celebration. We are delighted that we are a part of it. We know it's going to be a big success and there will be opportunities here as well to promote the county, to promote the town and strengthen relationships between the two areas."
Cllr Ciaran Brogan Chairman of Donegal County Council's Economic, Enterprise and Emergency SPC said: "We are very proud of the success of Mayor Troy Gallagher, a true son of Letterkenny and now the Mayor of Islington
"I think there are huge benefits for us all here in Letterkenny and Donegal from the success he has made for all of Ireland. Being Mayor of Islington will improve the benefits for many people there working. 
"There's an economic benefit for us in the northwest region to demonstrate that we can do in a small area, working from home. From a tourist perspective, this is a great opportunity for Donegal County Council to showcase what we do best here in the North West."
The Letterkenny launch was attended by two other local men who now call Islington home, Ciaran Greene and Brian McBrearty. They, along with Sham McBride, Damian Doherty, Johnny McGinley, Daltach Molloy and Stephen Collins, son of broadcaster Charlie Collins, will play key roles in the commemorations. 
Mayor Gallagher's uncle Pat 'Nora' Gallagher, London Donegal Association chairman  Tony McFadden and Gweedore man Peader McFadden who is General manager of Doubletree Hilton Hotel, Islington also have senior roles in the Mayor's team leading the 'Return to the Galtymore' star studded Gala Ball. 
Donegal Daily's Charlie Collins, who will MC some events on the calendar, gives us a preview of what's in store: 
Islington Irish Month begins with a reception with the Irish Ambassador and invited guests of the Mayor at the Irish Embassy on Tuesday, 1 March.
The full programme of events and information on how to book tickets can be found on the London Irish Centre website HERE.