Special events are taking place in Bundoran today to celebrate the centenary of the handover of Finner Camp.
There was a large turnout for the formal commemorations which mark a crucial moment in the annals of the north west.
On Friday February 17th 1922, the Bedfordshire regiment of the British Army surrendered Finner Camp to the Irish military. The camp was first opened in 1896 and used as a training area for British forces, many of which fought in the First World Ward. After the War of Independence and the signing of the 1921 Anglo Irish treaty, it was handed over to the Irish Defence Forces – Óglaigh na hÉireann.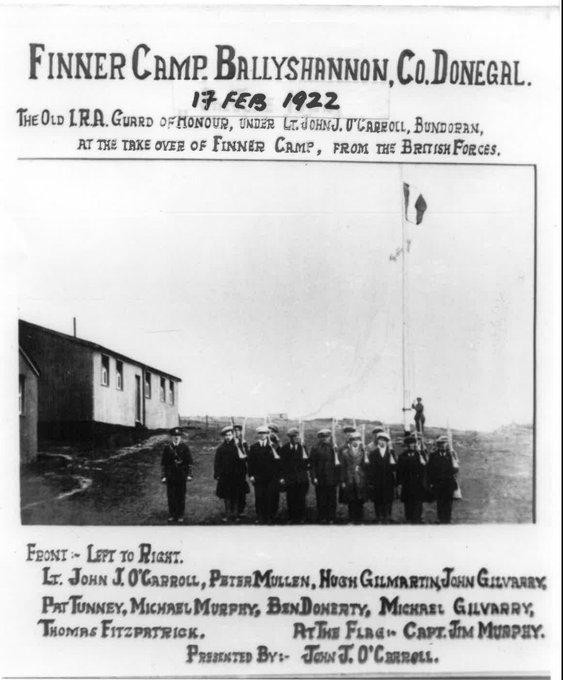 Today's proceedings are being led by Lt Col Stephen Morgan, the Officer Commanding 28 Infantry Battalion.
Events began with a memorial Mass in the Church of Our Lady Star of the Sea, Bundoran, followed by a military parade through Bundoran town centre.
A ceremonial "March In" led to Finner Camp at  2pm along the Finner Road. This was followed by an invite only ceremonial event in Finner Camp to mark the transfer of authority to Irish Forces. The ceremony will incorporate the raising of the National Flag and the laying of the wreath to commemorate all those from the North West of Ireland who died in military service to the State.
Following the ceremony, guests will be invited to experience an interactive military history and capability display combining an exhibition of militaria from the Irish revolutionary era and a selection of the equipment and capabilities of the current Irish Defence Forces.