Fancy a delicious brunch for three great causes? Call down to the Big Charity Breakfast in Churchill this Sunday!
From 10.30am – 1.30pm, Wilkins Bar in Churchill will be serving up amazing fry-ups in support of the three North West 10K charities.
The benefitting causes this year will be Spina Bifida & Hydrocephalus Ireland Donegal Branch, the Donegal Diabetes Parents Support Group and the No Barriers Foundation.
All are welcome to support this weekend's fundraiser and all donations are greatly appreciated.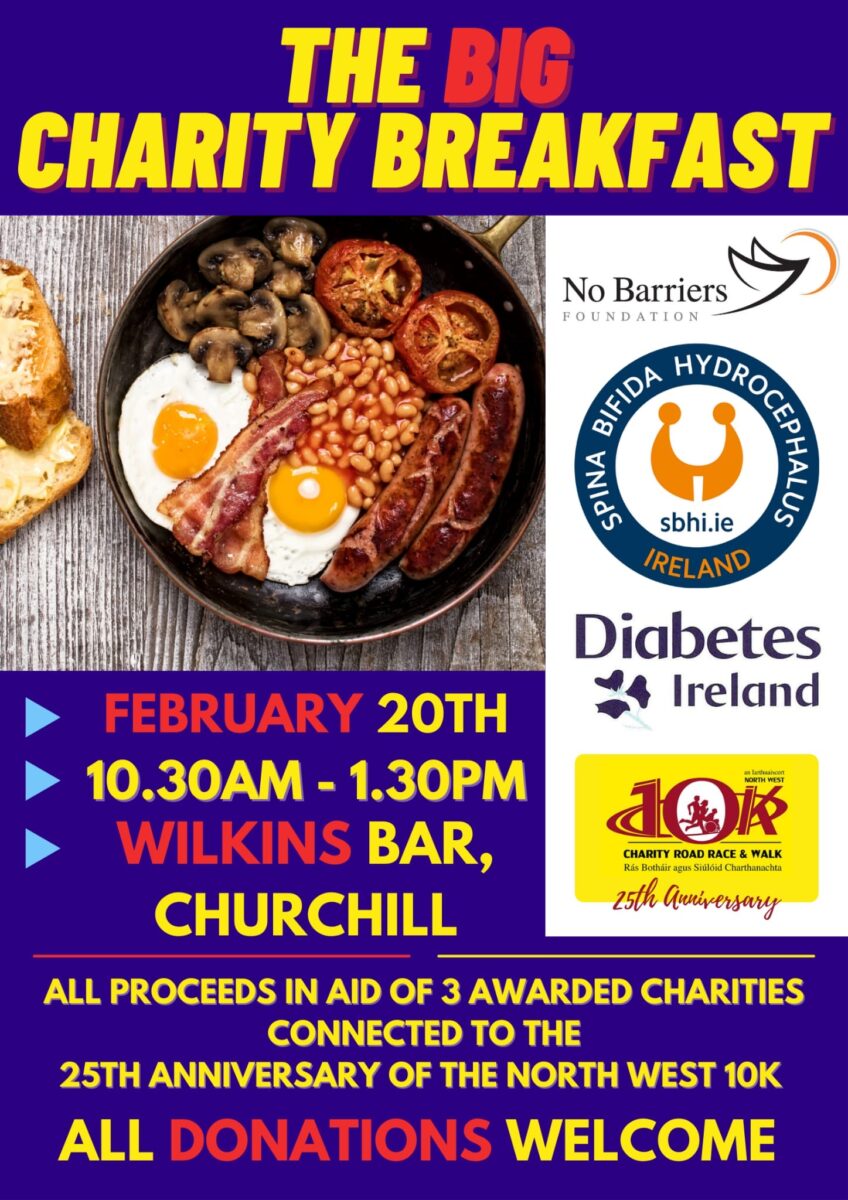 Many more exciting events are in the pipeline in the lead up to the North West 10K in May.
Enter online: The 25th North West 10k takes place on Monday 2nd of May in Letterkenny at 11 a.m. The online entry fee is €15. There is a commemorative t-shirt for all who enter before the 31st of March. A North West 10k medallion will be presented to participants on the day of the event.
To enter online click on this link: https://www.njuko.net/nw_10k_2022