A gang of brazen thieves stole a trailer from the side of a house in Castlefin.
The three-man-gang stole the trailer from the side of the house at Sessagh Park.
CCTV footage shows two men hooking up the trailer while another man waits in the car.
The car used to steal the trailer is a Northern-Ireland registered Volkswagen Sharan registration number UIG 2843.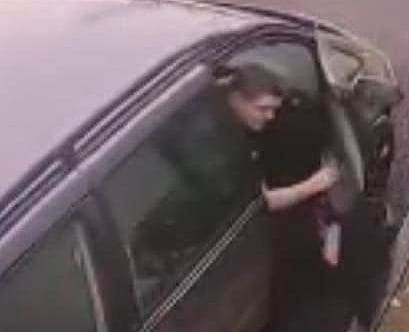 At one stage of the footage, the driver of the car can be seen clearly.
The other two members of the gang keep their hoods up while they attach the trailer.
The footage has been widely shared on social media.
Anybody with any information is asked to contact Gardai immediately.