Fairtrade Fortnight Festival 2022 will be celebrated in Donegal over the next fortnight to engage, educate and inspire people to support Fairtrade farmers and workers on the front line of the climate crisis.
Three 'Fairtrade towns' in Donegal are hosting events for the  'Choose The World You Want 2022 Festival' and citizens all over the county are welcome to attend.
This year Fairtrade Fortnight runs from February 21st through to March 6th and aims to increase awareness on why Fairtrade is important and how you can get involved within your community to make a difference. 
Donegal Fairtrade Towns, Carndonagh and Dunfanaghy, and new Fairtrade Town bid Buncrana, will come together this year for an exciting program of events focused on the urgent message of Fairtrade and climate change, the future of our food and those who produce it.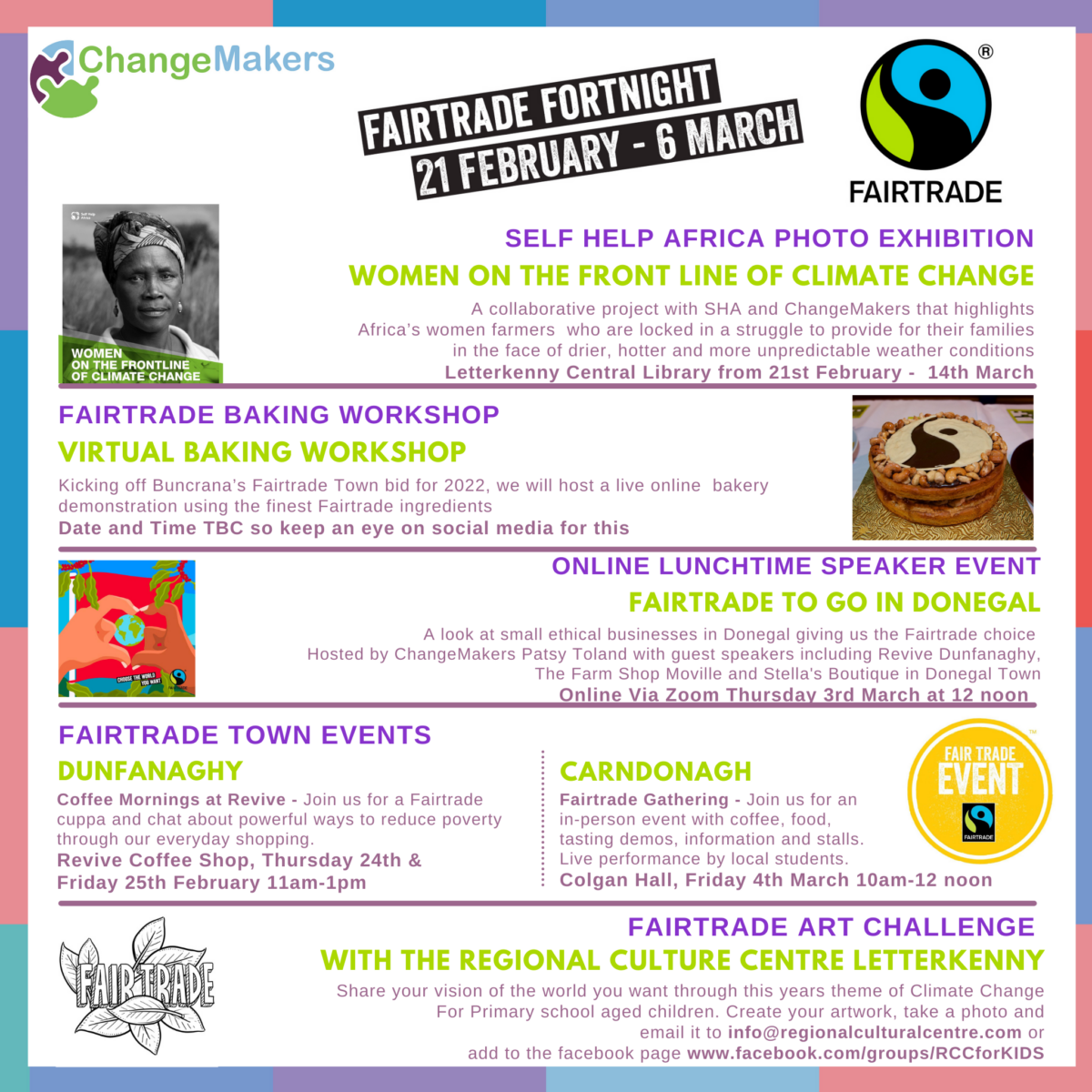 Supported by Donegal ChangeMakers, the programme of events will be part of the international Fairtrade's 'Choose the World You Want' and will feature coffee mornings, local markets, baking demonstrations, panel discussions, workshops and collaborations with Self Help Africa, the Regional Cultural Centre Letterkenny and Fairtrade Ireland.  For our young people we are delighted to be collaborating again with the RCC and a Fairtrade art competition.  Schools around the county can participate, even if your town is not yet a Fairtrade town. Young people have led the way in raising awareness of Fairtrade and our local schools, primary and secondary, have ran thought provoking programmes for many years. 
Fairtrade Fortnight 2022 will this year be a show of solidarity with communities both here and overseas on the frontline of the climate crisis. November's COP26 summit did not deliver the change needed to limit global warming to 1.5 degrees, nor did it secure finance to directly support farmers and workers on the frontline, but the Fairtrade Foundation believes there is hope if we all act together.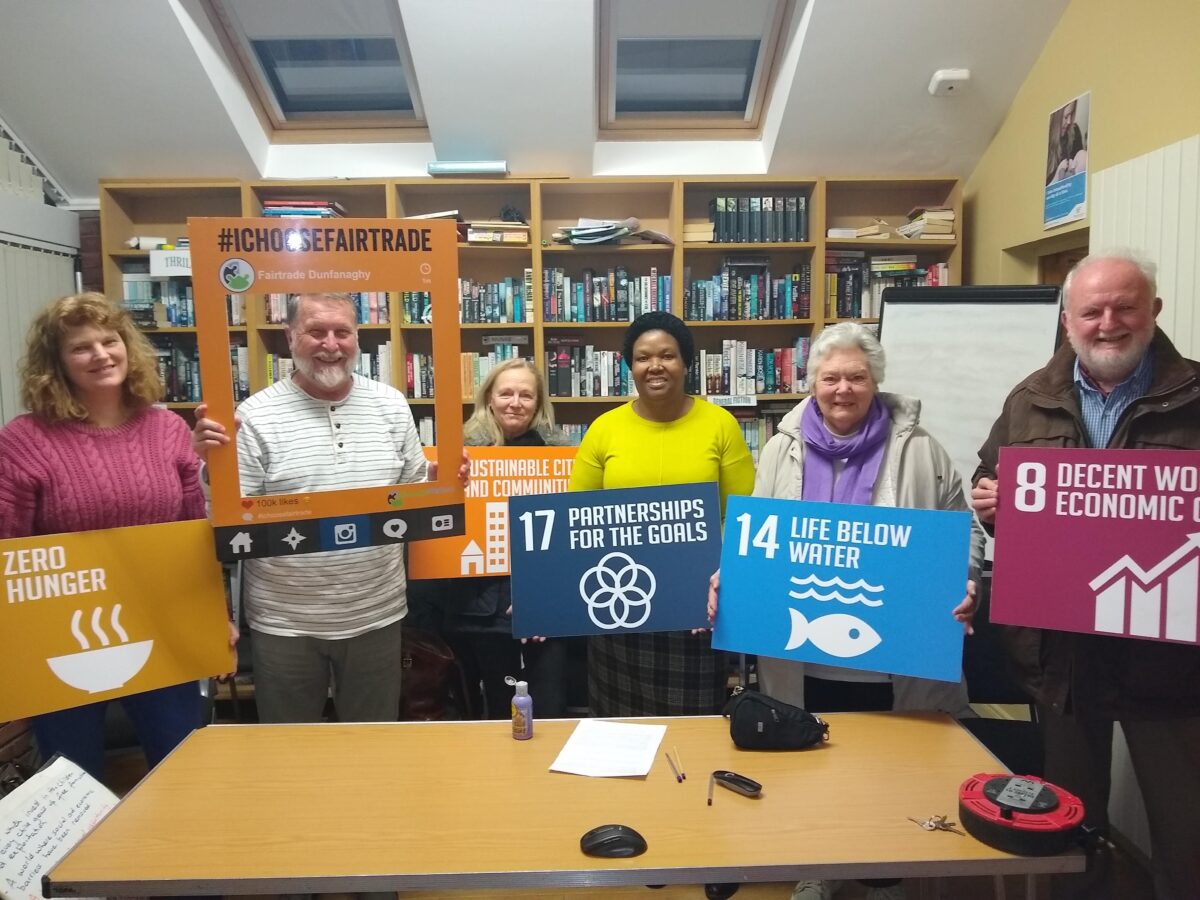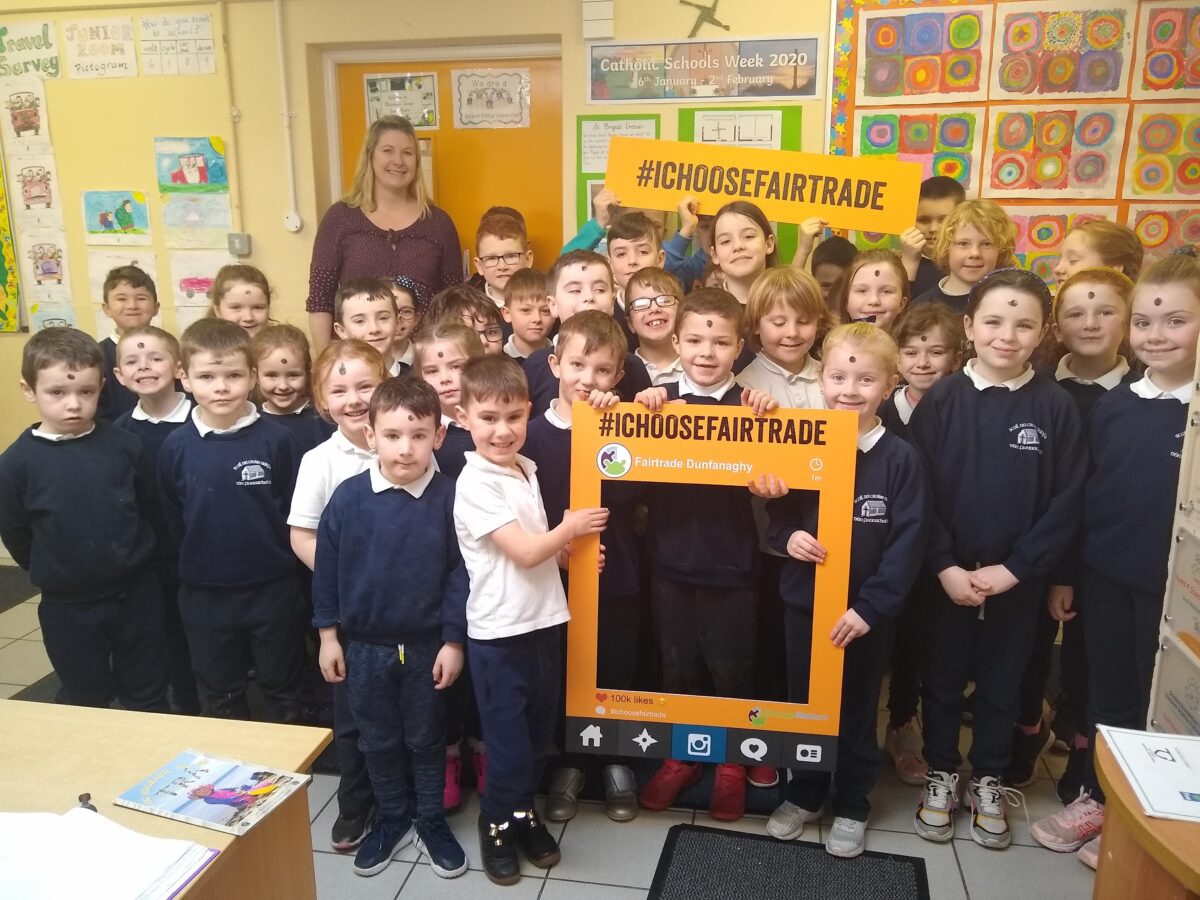 Fairtrade Fortnight is an opportunity for individuals, communities, and businesses around country to stand with farmers in low-income countries such as Honduras and Uganda who are affected daily by climate change. Together, by keeping the pressure on government and businesses, we can all play a role in ensuring farmers can benefit from fairer prices, fairer trading practices and the resources needed for tackling the climate emergency, says the Fairtrade Foundation. 
The climate crisis is the biggest threat to the livelihoods of millions of small-scale farmers and agricultural workers in low-income countries worldwide. Without a fairer income, they are unable to invest in the types of mitigation and adaptation techniques needed to protect the environment, and their businesses. This represents a vicious cycle of poverty in which steps towards environmental protection and decarbonisation are likely to be beyond reach for those who aren't even able to earn a living income because the price they receive for their produce is far too low COP26 fell short of what farmers and workers need but together we can still make a difference, participants at Fairtrade Fortnight events nationwide will hear. 
A Spokesperson from ChangeMakers said that "This year we are delighted to have the opportunity of coming together as a county to celebrate Fairtrade both online and offline. We have an exciting line up of events that will include Self Help Africa's photo exhibition at Letterkenny central Library, an online Fairtrade Baking Class, our amazing online speaker event that will look at small businesses in Donegal that give us a Fairtrade choice and are doing their bit for the environment and climate change.  We also have two local in person events to be held in Dunfanaghy and Carndonagh. We hope to bring the Fairtrade message to everyone in the county to highlight the climate impacts for small holder farmers in the global south."
To find out more about these events and how to get involved in Fairtrade Fortnight, visit www.changemakers.ie, FB @ChangeMakersDonegal or Twitter @ChangeMakersDL #ChooseFairtrade #FairtradeFortnight or contact IDP at 074-9362218

Tags: