There was a 55% increase in the number of new Covid-19 cases detected in Donegal last week.
The HPSC reports that 1,328 new cases were confirmed in the county between 13th-19th February, giving Donegal the 5th highest incidence rate.
The county rate has moved from being the second lowest in one week.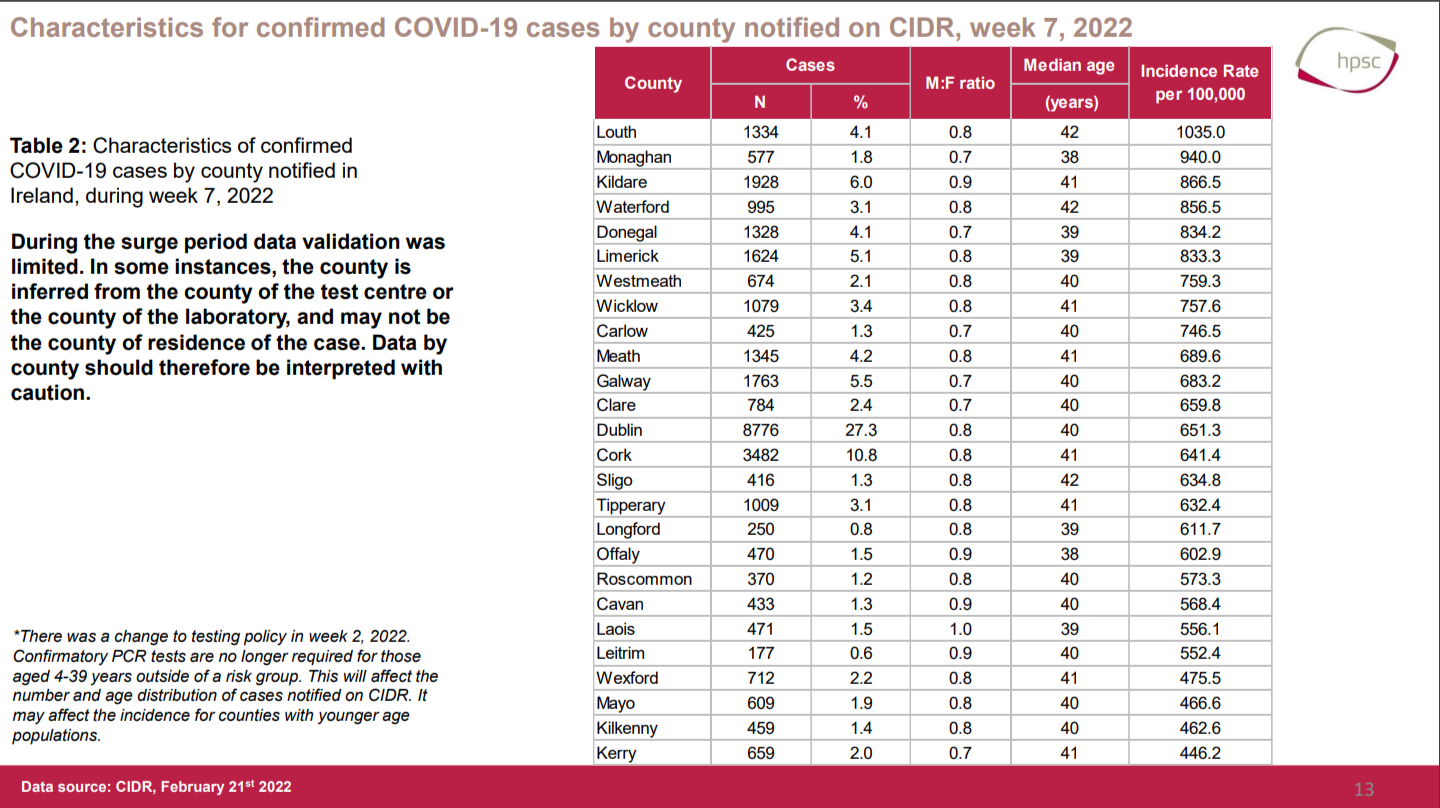 Nationally, another 8,058 new cases of Covid-19 have been confirmed by Irish health officials today.
The figure includes 4,158 PCR-confirmed cases, as well as 3,900 positive antigen tests registered through the HSE portal.
The Department of Health says that there are now 593  Covid-19 patients in hospitals, of whom 54are in ICU.
As of 8pm last night, 14 patients with Covid-19 are in Letterkenny University Hospital, including one patient in ICU.