Local animal rescue group, Animals in Need Donegal, has issued an urgent appeal to find fosterhomes to give rescued dogs a second chance.
The voluntary charity places a priority on rescuing dogs on death row in the local pound. But the lack of space in local rescue centres means that they must turn to the public for help.
This week, Animals in Need launched a search to find dog lovers who want to do something rewarding this year.
If you have the time and the space, and a love of dogs, the charity would love to hear from you.
The role involves caring for rescued dogs and showering them with love whilst they await their forever home.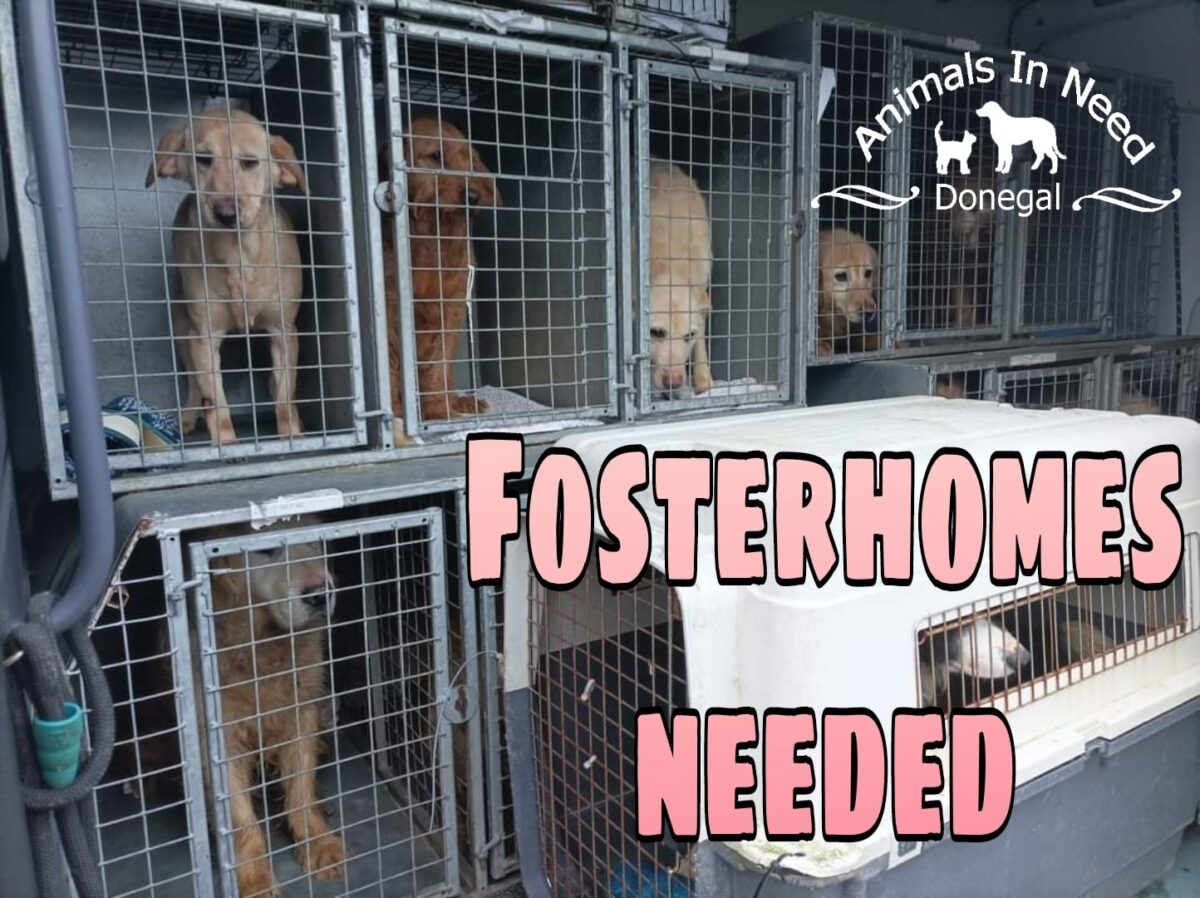 The appeal said:
You can help make a huge difference to animals in need.
 Are you over 18 or recently retired?
 Do you work part time or shifts?
 Do you have experience with dogs?
 Do you have an enclosed garden?
 Do you have your own transport?
 Do you live within driving distance to Donegal Town?
Then you might be just what we are looking for.
What you can expect as a dog fosterer:
Look after 1-2 dogs in your own home. Outside run can be provided.
Feed, water and clean
Provide socialisation and play,
All expenses paid- pet food, vet care, toys etc.
We would love to welcome you to our team! Caring for animals in rescue isn't always easy but it is one of the most rewarding things you can do. We are 100% run by volunteers and we all do what-and when- we can. The more foster homes we have, the more dogs and pups we can help.
Animals in Need Donegal works throughout the country helping and rescuing abandoned, stray and unwanted animals. The volunteers do weekly runs to the county pound to save unwanted dogs and operate two helplines, one for cats enquiries and one for dogs enquiries where we offer advice and support to members of the public.
If any one is thinking of adding a new friend to their family please contact 087 764 4420
Animals In Need Donegal is a Registered Charity No. CHY17864. They are on Facebook www.facebook.com/AINDONEGAL and accept donations on their website www.animalsinneeddonegal.com.