A beautiful Donegal nighttime scene is expected to fetch up to €3,500 when it goes under the hammer at auction in Dublin next week.
'Donegal Nocturne', an oil on board by Ciaran Clear, is signed by the late artist and will form part of Whyte's important auction of Irish and International art.
The painting (above) itself measures 13¾ x 20 inches (34.93 x 50.80cm) while the framed size is 18 x 24.25 inches (45.72 x 61.6cm).
Meanwhile another painting (below) of a Donegal scene is expected to reach between €2,000 and €3,000 at the same auction.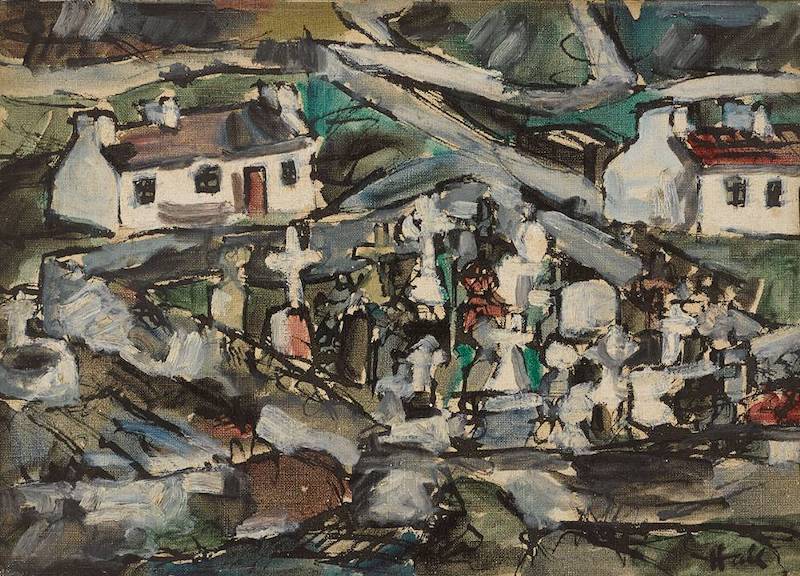 'Cottages and Graveyard, County Donegal' by Kenneth Hall (1913-1946) is an oil on canvas signed by the artist. It measures 10¼ x 14¼ inches (26.04 x 36.20cm) and the framed size is 16 x 20 in. (40.64 x 50.8cm).
Do you recognise any of the scenes depicted in these paintings?
For further information on the auction, which take place in the Freemason's Hall, Dublin, on Monday, log on to www.whytes.ie 
Tags: