Last Wednesday the pupils and staff of Bruckless National School said goodbye to their popular Principal after her 37 years teaching there.  
Ms Agnes O'Malley will be missed but everyone turned out to wish her good health and enjoyment in her well deserved retirement.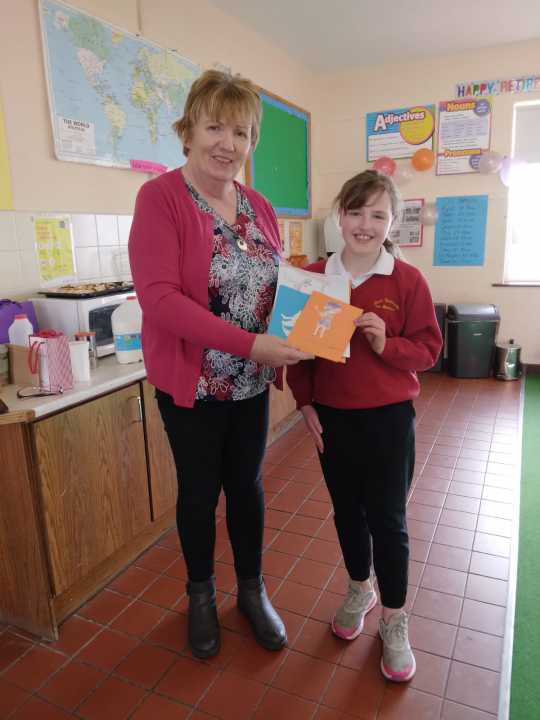 She was presented with gifts from the Board of Management, the Parents Association, school staff  and Bruckless Parish. The children also created cards and artistic mementos for Mrs O'Malley. 
Dáire Diver has been appointed as the new Principal and is looking forward to building on the success of Bruckless school and is wished well by all the school community.
Tags: