McElhinneys staff will be braving the elements this Saturday in a bid to raise much-needed funds for the people of Ukraine.
Staff from the iconic department store in Ballybofey, County Donegal, will be doing what they can to help the people of war-torn Ukraine in partnership with the Irish Red Cross.
So far over €8,000 has been raised in 3 days for this worthy cause but the goal is to raise as much money as possible for the people of Ukraine. Visit the donation page here: www.idonate.ie/fundraiser/11430885_mcelhinneys-department-store-s-page.html
The Sleepout for Ukraine will take place on the front steps of McElhinneys store in Ballybofey from 8pm on Saturday 12th March and will see staff sleeping rough in solidarity with those whose lives have been changed forever.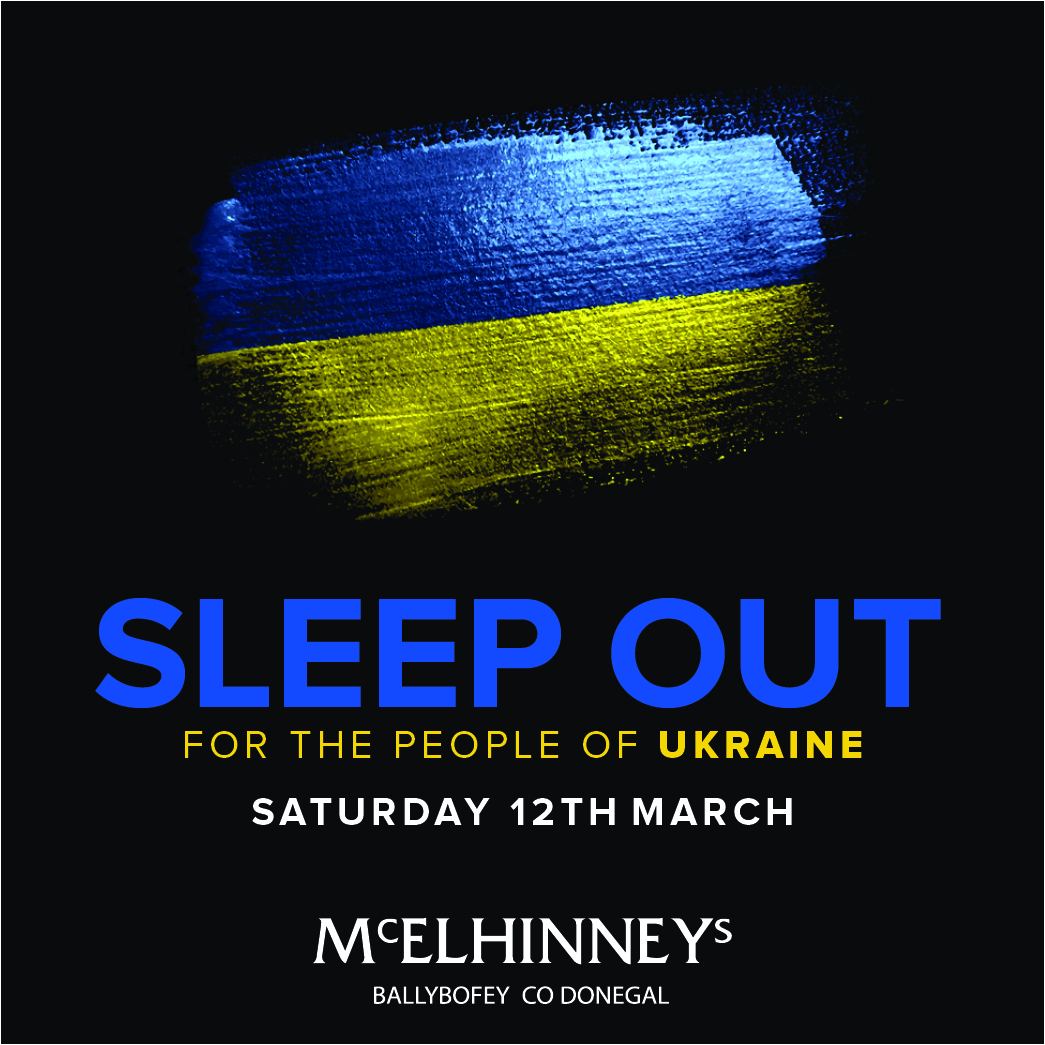 Countless lives have been lost and thousands of families have been displaced due to the ongoing conflict. The Irish Red Cross is doing everything in its power to aid those who are struggling amid the violence.
The Red Cross teams are on the ground in Ukraine attempting to provide aid to those in need through repairing vital infrastructure, supporting health facilities, helping families by providing them with life-saving food and hygiene supplies and offering support to those who have been displaced by the conflict.
McElhinneys would like to ask all our supporters to dig deep and to do what they can to assist in our fundraising efforts to help people whose lives have been torn apart by the war. 
Our fundraising target is €10,000 but we're hoping to surpass that goal for this worthy cause. Every donation counts and with your help, we can provide vital support to the people of Ukraine.
McElhinneys Marketing Manager Ruth Callaghan said of the fundraiser: "This is a rapidly evolving crisis. Your donation will help those affected get food, medicine, shelter and water. Your support will also help the Red Cross to assist those displaced by conflict. The world has become a very small place and this violence and heartache has touched each and everyone of us. I want to take this opportunity to thank our amazing staff for giving up their family time and warm beds for such an important fundraiser and also to those who have already donated we are eternally grateful."
To donate and support Sleepout for Ukraine, please visit: https://www.idonate.ie/fundraiser/11430885_mcelhinneys-department-store-s-page.html