A new Celtic Cross in the village of Newtowncunningham has been unveiled to greta excitement.
The new 9ft tall addition was designed an constructed by talented local man William McCracken from Ardagh St Johnston.
The cross consists of over 400 horseshoes and his desire not to waste material was his inspiration behind the project.
A spokesperson for the Newtowncunningham Focus Group said they are delighted by the finished project.
"We are delighted to have finalised the installation of a Celtic Cross in the village adjacent to the main Letterkenny road.
"We think this will be a great addition to the area as a landmark and point of interest for tourists and locals alike.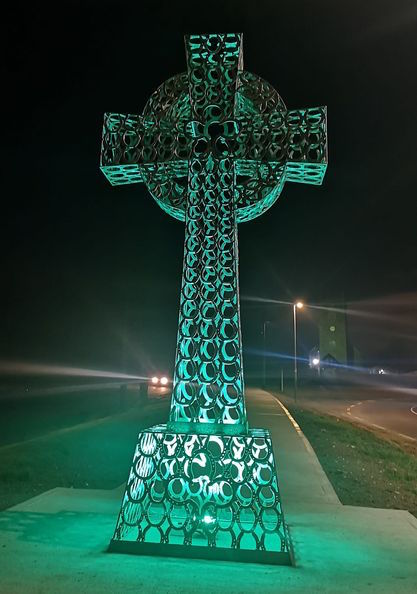 "There was a lot of interest in the cross and we were lucky to secure it and keep it in the area."
Funding was obtained through the Minor Tourism Grant and the Development Fund Initiative.
As well as purchasing the cross the money was used to develop and renew the footpaths at Colehill providing a link to the churches and local supermarket and the installation of a new fence and additional lighting.
"We think you'll agree the cross looks fantastic and hopefully will be in place for many years to come," added the spokesperson.