The Côte d'Azur, or the French Riviera, in the South-eastern corner of France is home to some of the best-loved Gallic towns and cities. It has been the playground of the rich and famous since the 19th century and all its allure remains.
Here are five reasons why you should travel to Cote d'Azur for your next France holiday.
Donegal Daily and Donegal Woman have partnered with Travel Department to help you fall in love with travel again in 2022.
See & Save More…
Why not book your dream holiday today? Save €50pp* on any holiday of 7 nights or more to Spain, Portugal, France, or Italy using our exclusive code DON50 when you book before 14th of April 2022. Plus, you can secure your spot now with deposits from as little as €100. 
More information and our exclusive codes can be found here.  If you have any questions, or would simply like to learn more about their wonderful destinations, why not give one of their brilliant team a call on 01 637 1698
Their Flexibility Promise…
Rest assured when you book with Travel Department you can do so with confidence and peace of mind with our flexibility promise. They know how important it is to be flexible, that's why if you book any new holiday of 7 nights or less between the 16th of March and 14th of April 2022 you can change your holiday or receive a voucher with no expiry date, for the monies paid less an admin fee/tour change fee of €35**.
---
1. Cannes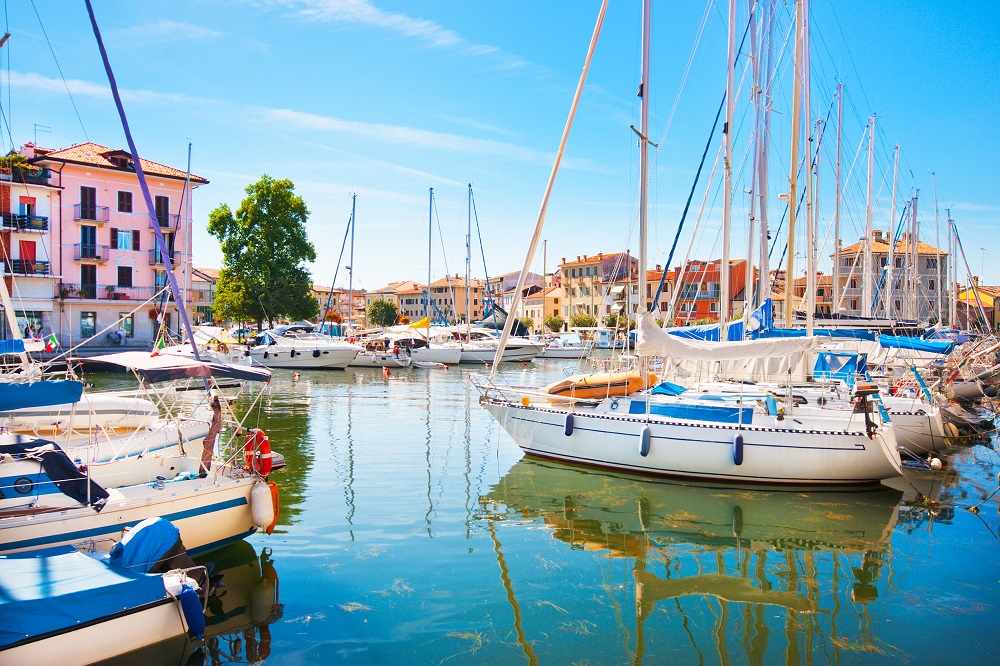 A magical city to visit, while its most famous for its film festival, there are so many other fantastic things to see and do in Cannes. It isn't a big city, so you are able to visit most of the sights on foot. Explore the local food market, which is situated right in the centre of the city, where you can sample some of the top local delicacies including olives, cheeses and even escargots as well as lots more amazing authentic French food. The beachfront in Cannes is a sensational stretch of shoreline, with the main crescent (La Croisette) going from the Old Town to overlook the Palais de Festivals (the main venue for the Cannes Film Festival). The walk along the coastline will take you past several different hotels, including the world-famous Carlton Hotel, where 'To Catch a Thief' starring Grace Kelly & Cary Grant was filmed. The building is a clear focal point on the Croisette due to the hotel's Belle Epoque façade; a style that is seen throughout the French Riviera.
2. Monaco 
Wherever you stay for your French Riviera holiday, you can easily take a day trip to Monaco, the second-smallest independent state in the world. The Mediterranean climate makes Monaco a fairy-tale place that joins mountains and sea. It is said that in Monaco, 300 days a year are bright and sunny. It also has the most iconic racing track in the world, the annual Formula One Monaco Grand Prix runs through the city and is a fantastic experience to witness, even for those who are not big fans of motorsports. Discover Monte-Carlo, where you will get a taste of real glamour and experience one of the most famous casinos in the world. The Monte-Carlo Casino opened in 1863, making it nearly 160 years old. It was founded by Prince Charles Grimaldi to help generate revenue and save the royal family from bankruptcy. It has also been used as the backdrop for many famous films including the James Bond film GoldenEye and Ocean's Twelve. If you have time, go to Monaco Harbor, where you may spot some incredible vessels, including Prince Albert's main yacht. You could also visit the Prince's Palace and see the changing of the guard's ceremony. 
3. St. Paul-de-Vence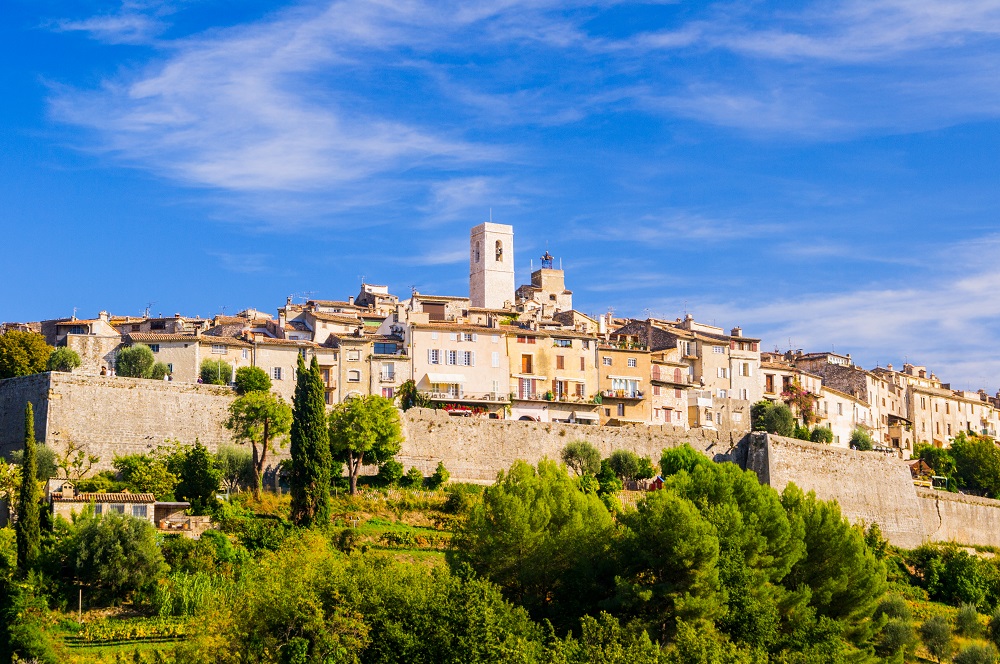 Take an excursion to the medieval hilltop town of Saint-Paul-de-Vence. Here you can find many contemporary art museums and galleries such as Fondation Maeght and the Musée de Saint Paul. Walking around St. Paul-de-Vence you will see stunning views and real character. There's art, history, and architecture, as well as quaint coffee shops to sit, relax and marvel at your surroundings.
4. Best beaches in Southern France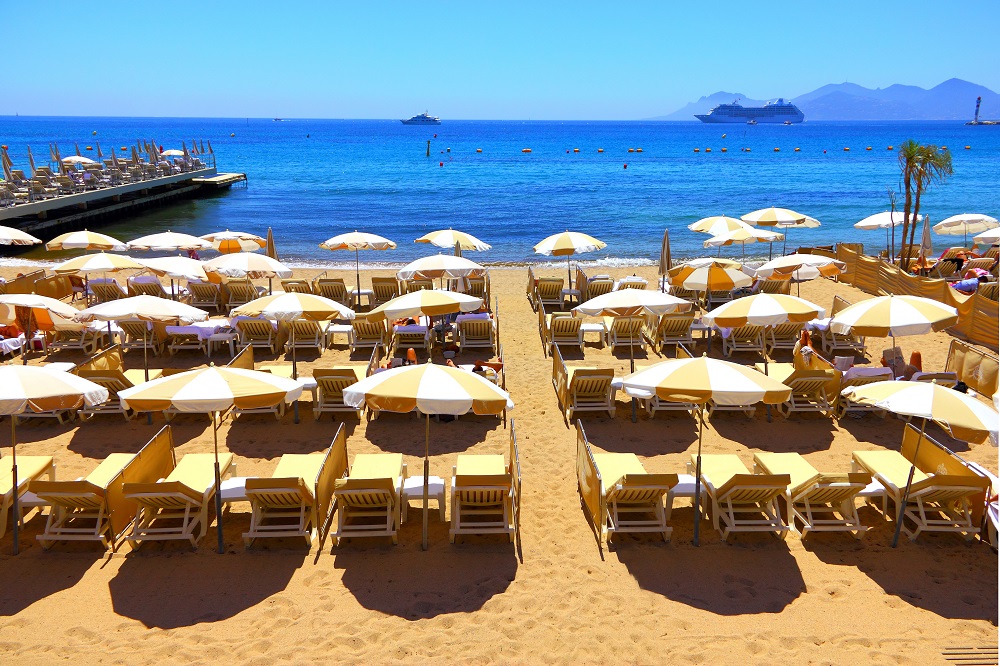 For those looking for lazy days by the beach, there is plenty to choose from. Sun worshippers will be pleased to hear that 7.5km of the 15km Cannes's coastline consists of beautiful sandy beaches. Choose from public (no charge) and municipal beaches, where – in season – you can rent sun loungers and umbrellas, and avail of additional facilities such as showers, WC and cafes.
5. Nice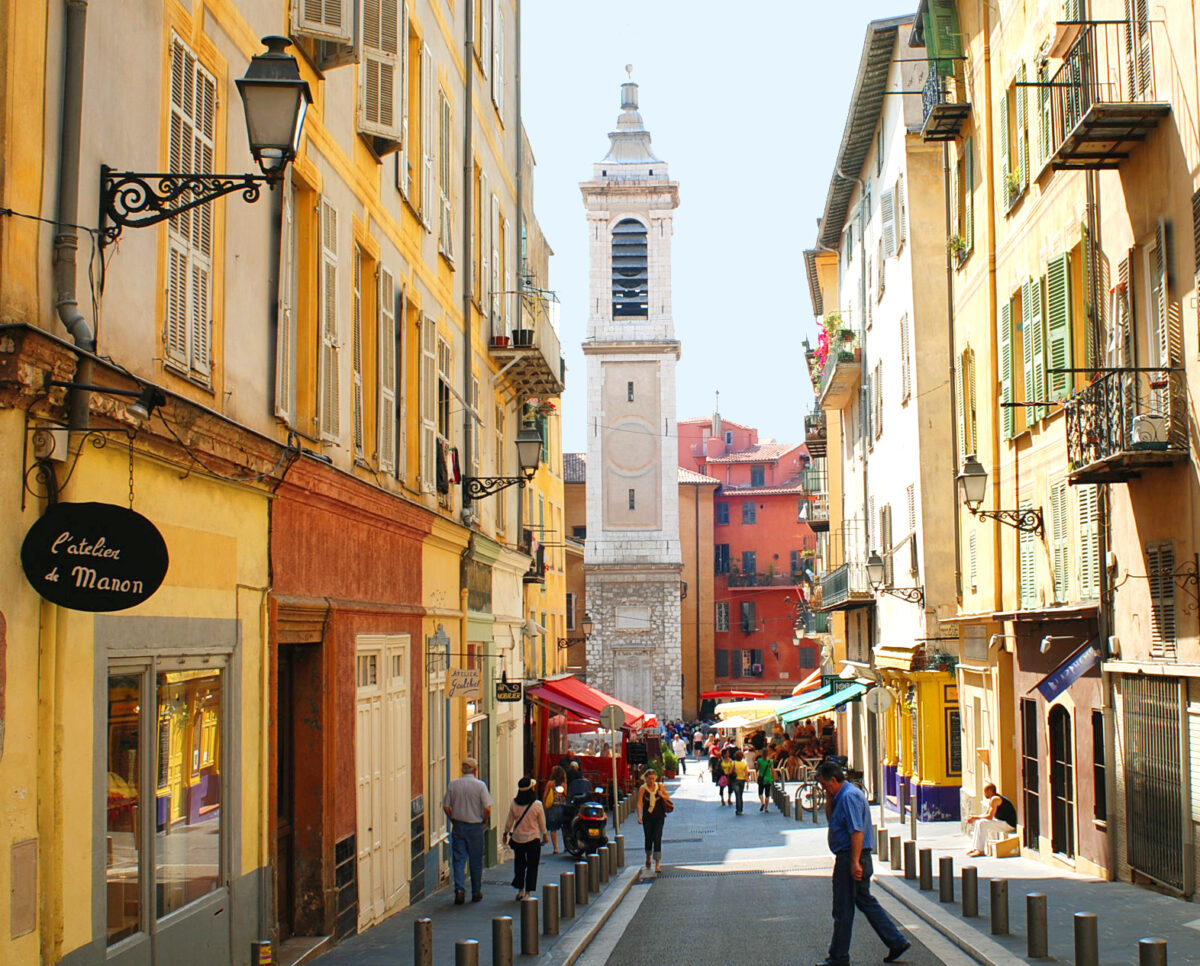 One of the most popular cities in France and the French Riviera capital; here you can see countless cultural attractions including a colourful flower market and the Promenade des Anglais, which was named in honour of the English aristocracy who holidayed there in the late 18th century and paid for it to be built. Nice used to be part of the Kingdom of Italy until the Treaty of Turin in 1860. In the old town of Nice this is evident, as you will notice a different style of architecture, which feels more Italian. History and art lovers will have an abundance of museums to choose from, more so than the city of Paris, such as Musée Matisse where you can learn more about the famous French artist Henri Matisse. With a fabulous location on the French Riviera, a Nice City Break is also perfect for a quick relaxing getaway.
Get the full French Riviera experience with Travel Department and enjoy our Cannes & the Cote d'Azur holiday; a trip to one of the best destinations in France is a perfect way to relax and treat yourself.
About Travel Department:
Travel Department is one of Europe's leading escorted tour operators with over 25 years' experience of crafting beautifully curated, inspirational itineraries to worldwide destinations, all accompanied by expert local guides. They offer a wide range of guided group holidays from City Breaks to Solo Travel to active and adventure holidays (including Walking, Yoga and Photography holidays) with their sister brand, TD active Holidays.
With multiple departure airports across the UK, you can fly from Aberdeen, Edinburgh and Glasgow in Scotland. In Northern Ireland they fly from Belfast (plus Dublin and Cork) and for passengers from the South they depart from Bristol and a range of London airports. 
The mood is upbeat, friendly, and light-hearted with conversations, storytelling, and sometimes even a little singing and dancing extending late into the evening. It makes for a fun, inclusive group where everyone feels welcome. 
Travel Department's escorted holidays typically include flights, accommodation, transfers and guided tours. They carefully plan your trip, so you experience the best holiday highlights accompanied by a friendly local guide. With Travel Department you see more!