Russian leader Vladimir Putin will be the topic of conversation at a public lecture on 'psychopathy' at LYIT on Wednesday night.
The Law Society is hosting the discussion which is being led by esteemed criminologist and lecturer of law and forensic psychology, John Deane-O'Keeffe.
Mr. O'Keefe returns to host a talk on 'Bad Men in Good Jobs: Personality Disorders, Psychopathy and Putin'. 
Previously, he held a talk on 'Men behaving badly – the psychopaths among us' in 2020. 
"Are you fascinated with those who appear remorseless and commit the most heinous of acts," a society spokesperson said in a partisan press release.
"Do you wonder how political leaders can create mayhem and murder? Then join John Deane-O'Keeffe on a roller-coaster ride through the minds of world leaders such as Vladmir Putin as they stand at the gates of hell."
The latest talk is open to everyone and will be held on Wednesday from 6 – 7.15pm in room 1101.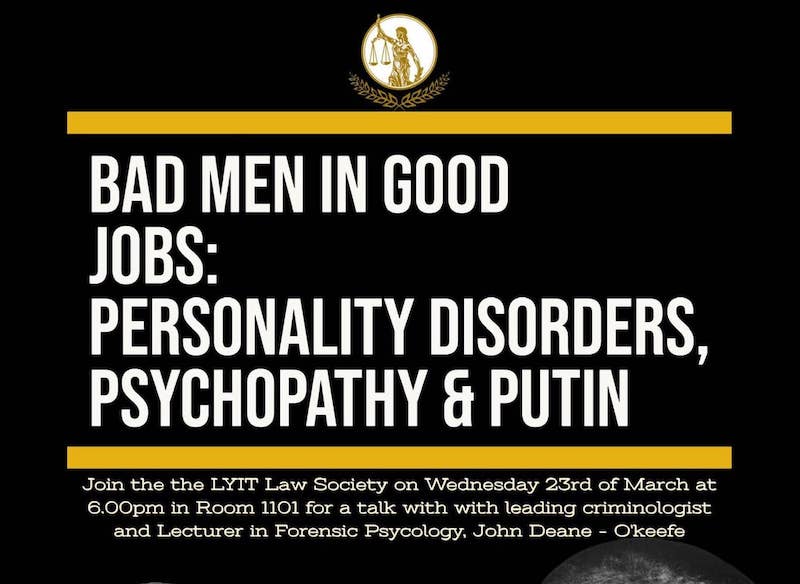 Tags: