Barry McElchar was waved off by pupils at his former school of St. Safan's NS in Doneyloop, Castlefinn as he headed to Ukraine.
Barry, of McElchar Transport Ltd, embarked on the long journey towards the Ukrainian border to provide aid for Ukraine as they struggle with the Russian invasion.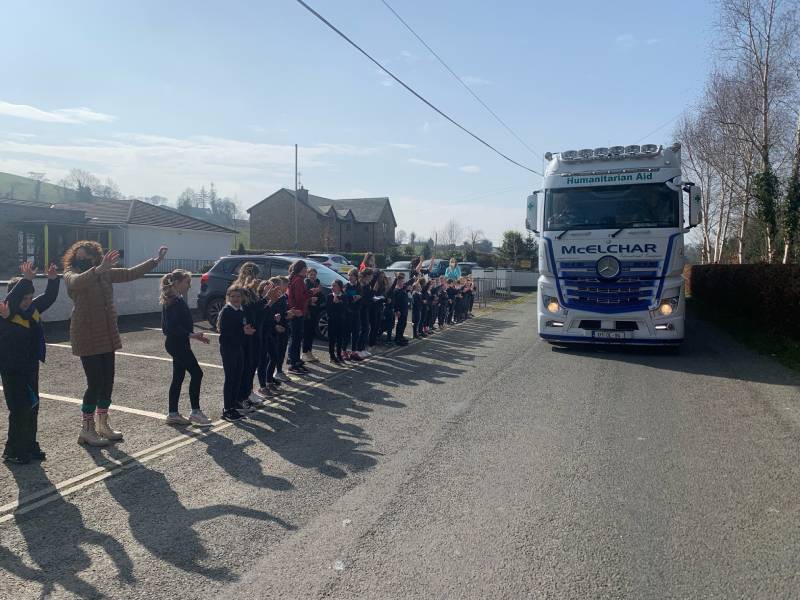 Donegal residents have been asked and have answered the call to help Ukraine by donating items which have been transported to the Eastern European country.
Barry began his journey to the Ukrainian border today with a lorry full of medical, supplies, food, and other required items that were donated by local people and businesses from the Finn Valley area.