A well-known Donegal woman is recovering after a housefire destroyed her beautiful cottage in Glenties.
Breezy Kelly had a very lucky escape after a fire ripped through her thatch cottage at Gortnasillagh on Saturday morning last.
The well-known local historian managed to escape but was taken to hospital as a precaution.
She is now staying with a friend but the cottage, known locally as The Fiddlers Rest, has been reduced to 'only a shell'.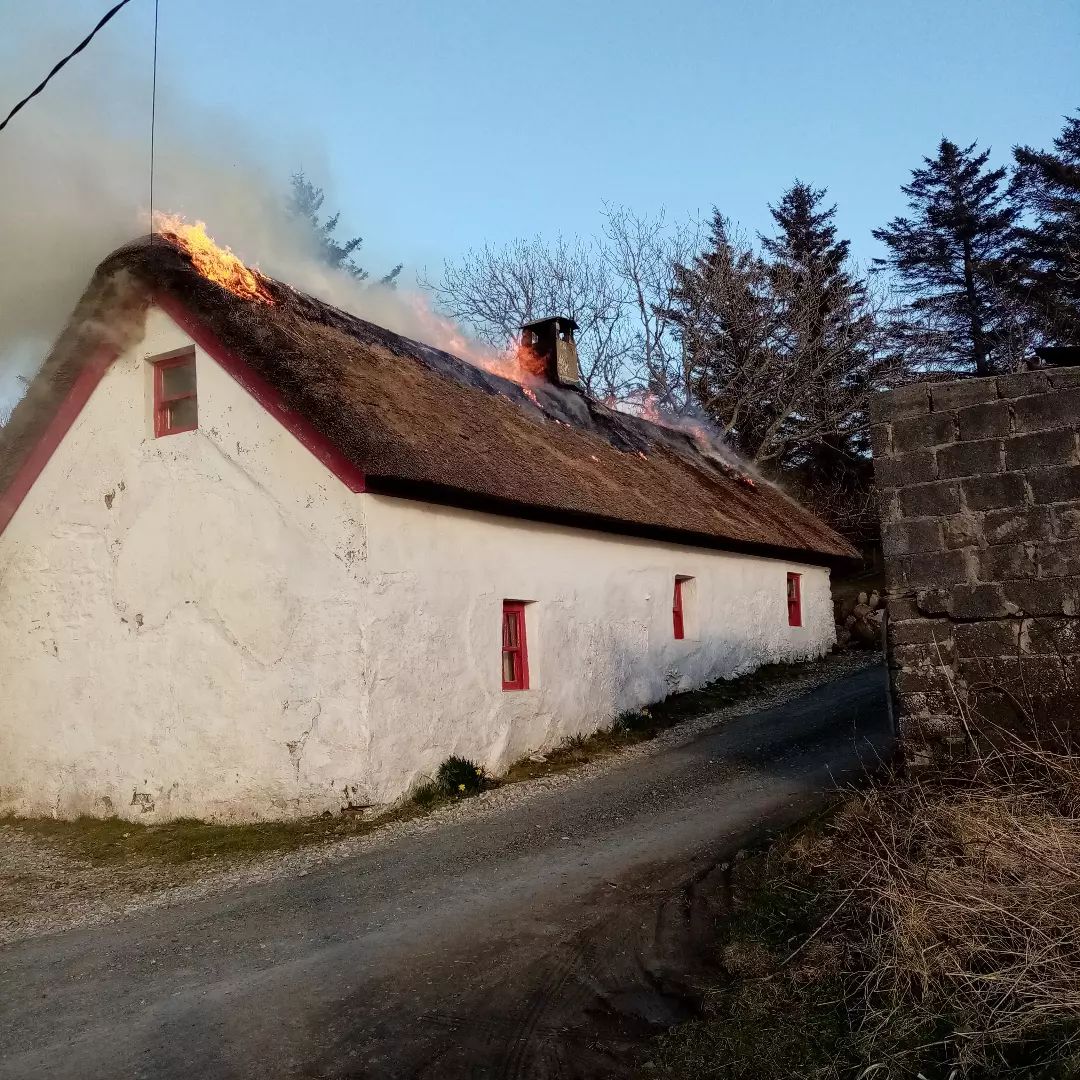 Gardaí and Emergency Services confirmed they attended the scene of the fire at around 4pm.
A spokesperson said a woman in her 50s was taken to Letterkenny University Hospital as a precaution.
It is not known how the fire started but it is suspected it may have been a spark which caught fire.
Although Breezy was lucky to escape the cottage has been destroyed.
It was the setting for Breezy's much-loved Over the Half Door project which gave visitors an experience of life in Ireland in times gone by.
Gone in the blaze are a number of items gathered by Breezy over the years which can never be replaced.
Breezy's friend Lar Dooley, who only stayed with Breezy a couple of days before the fire, said she is heartbroken by the incident.
Breezy, sharing her shock on Instagram on Tuesday, said: "Despite the horror of the fire I am alive, Tiddles (the cat) is alive and unlike so so many displaced people in Our World, I am still sure of a bed tonight, tomorrow night and every other night that comes, I am also sure of breakfast, dinner and tea so yes I am blessed."