Letterkenny Shotokan Karate Club had their first grading since the pandemic at the Aura Leisure Centre on Satruday.
The students grading yesterday have been training hard over the last few months and it paid off.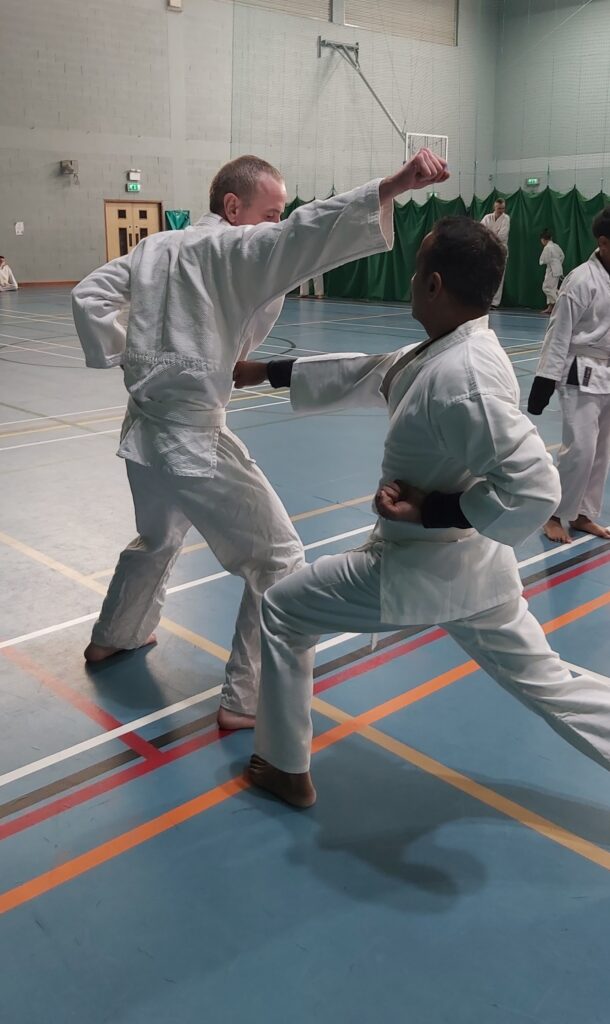 Students from White Belt to Brown Belt took part in a test to obtain their next belt, as well as 3 Students taking part in a Pretest for their Dan(Black Belt) grades.
The following students were successful and were awarded their next belt:
9th kyu – Orange belt: Oliver J Augustine, Aleena Jomon, Lily Gallier, Matthew Gallier, Diya Anish, Joshua McHugh, Dominic McHugh, Shreya Satheesh, Arya Satheesh, Satheesh Kumar, Agnieska Sokol, Petra Bodna, Micheal Harvey, Mia Jane Boyle, Seanan Kelly, Marlyn Alex, Meera Sudheesh, Sudheesh Satheesan, Darsheed Sadheesh, Deepu George Vazhayil, Joshua George Vazhayil, Maya Niranjana, Leo Gubbins, Megan Callaghan, Emily Callaghan, Luke Murray, Dilan O'Boyle, Peter O'Boyle.
8th kyu – Red belt: Oliwia Sypniewska, Matthew Grant.
7th kyu – Yellow belt: Gerard Doherty.
6th kyu – Green belt: Ivana Benney, Benny Jose, Taylor Hughes, Kyle McGuigan.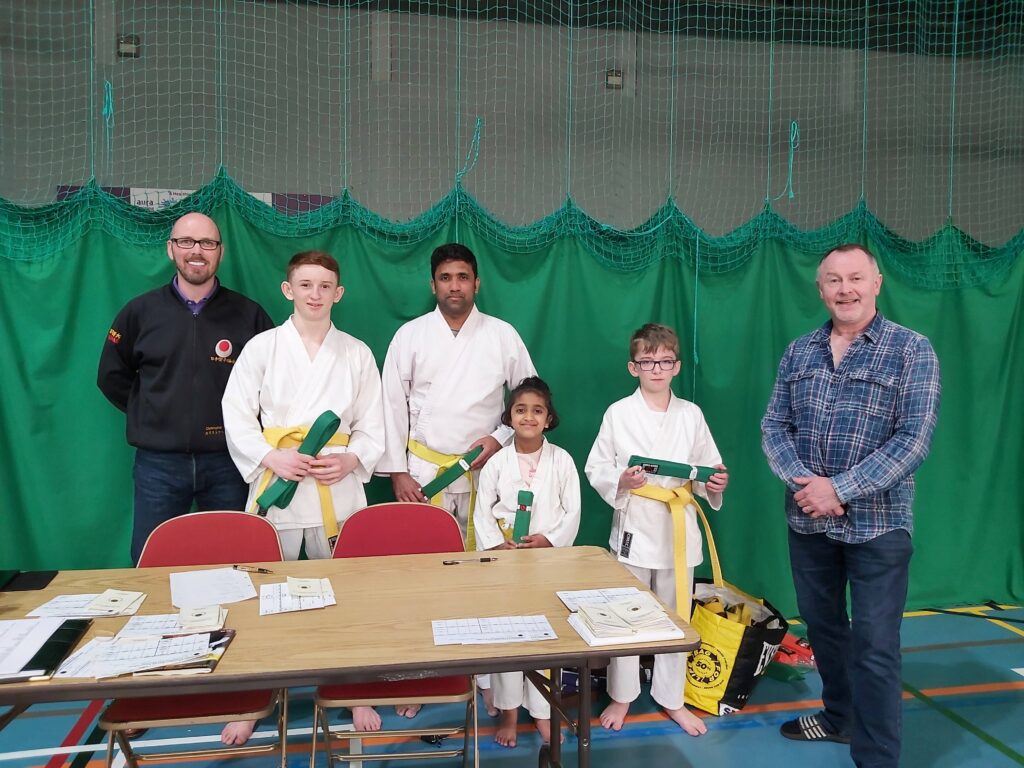 4th Kyu – Purple White Belt: Megha Manoj Thampi, Aoibheann Keys.
3rd kyu – Brown Belt: Anika Benny, Georgia Martin, Evan Ward, Rishon Sojan.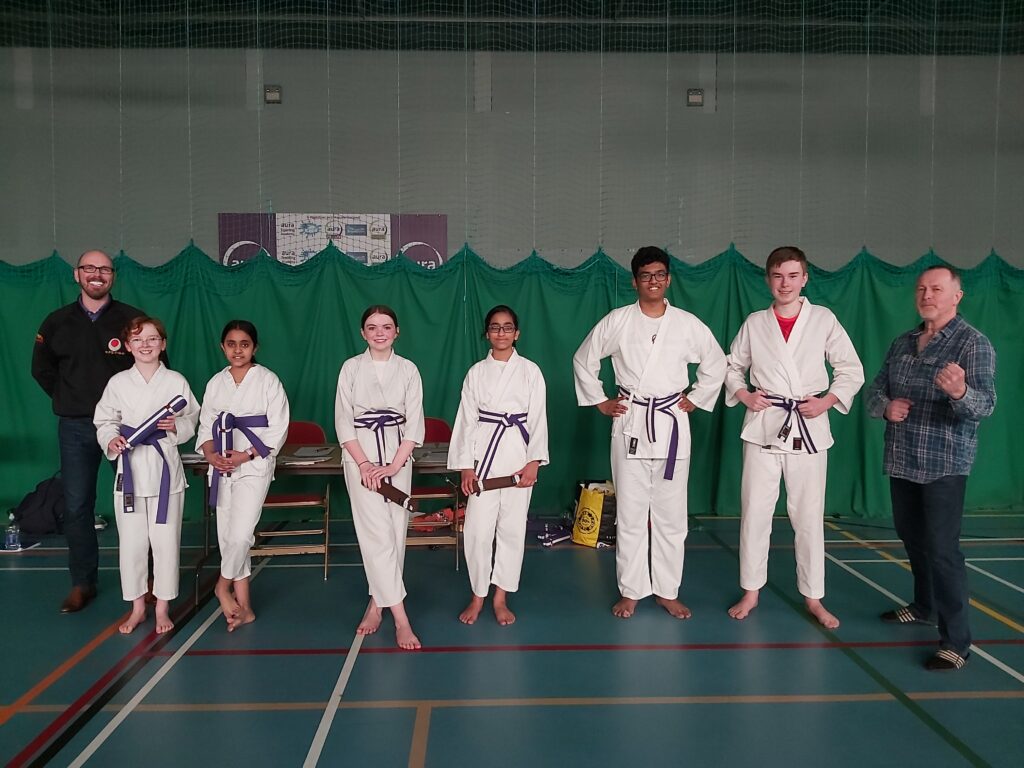 2nd kyu – Brown White Belt: Peter Ogle
1st Dan (Black Belt) Pretest: Manoj Radhakrishnan
2nd Dan (Black Belt) Pretest:Brian McGLynn
3rd Dan (Black Belt) Pretest:Mary O'Neil
The Letterkenny Shotokan Karate Club Training takes place Mondays 7-8pm in The Letterkenny Community Centre, Wednesdays 7pm -8pm Aura Leisure Centre and Saturdays Letterkenny Community Centre 1-2pm.
The next Club Competition will take place on April 23rd 2022. There will be a Barefoot walk for lrish Guide Dogs Donegal Branch May 28th at The Aura Leisure Centre at 2.30pm. The next Club Grading will take place in June or July, date to be Confirmed. Congratulations to all students who graded today. Sensei John Wilkie