The pupils of St. Eunan's National School in Raphoe were delighted to welcome two famous visitors this week as they celebrated an award win.
Clara Murray and John Sharpson from RTE and the Science Blast Roadshow visited on Monday and presented the 5th and 6th Class students with their much-deserved Science Blast Award.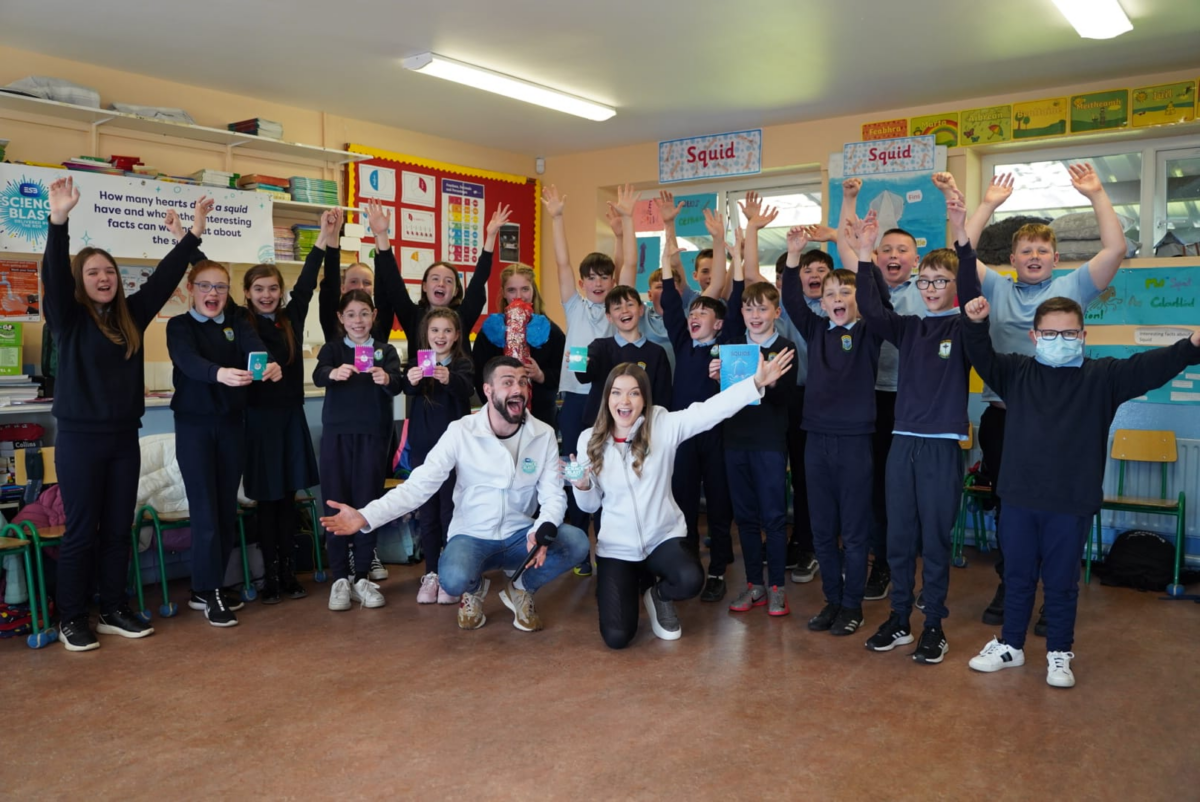 The TV presenters were so impressed by the student's project on the Squid and even took time to visit the entire school.
The students from St Eunan's NS were filmed as part of Science Blast and did amazing scientific presentations for the RTE Stars. Watch this space!