Two Donegal pubs have been listed among the top 20 in Ireland by travel guide Lonely Planet.
The guide says Ireland is home to more than 7000 pubs many of which serve food, are open all day and late into the night and host unbeatable Irish music sessions.
"Here are 20 of them you should bookmark for that trip you've been daydreaming about. Anyone for a pint of creamy Guinness?" the article states.
The endorsement is set to give the two bars a few extra customers in the coming weeks and months as the tourists arrive in the county for the summer months.
The bars named in the top 20 are The Rusty Mackerel and Teach Hiúdaí Beag.
Here's what the Lonely Planet says about the bars.
Teach Hiúdaí Beag
Known for: Traditional sessions every Monday and Friday night
Musicians travel from far to Teach Hiúdaí Beag in the heart of the Donegal Gaeltacht, where Irish is the main language spoken. The weekly traditional music sessions are legendary, and you can book to stay overnight in the guesthouse upstairs. Wipe off the cobwebs the following morning with a stroll on Gaoth Dobhair's most famous beaches a 10-minute walk away.
The Rusty Mackerel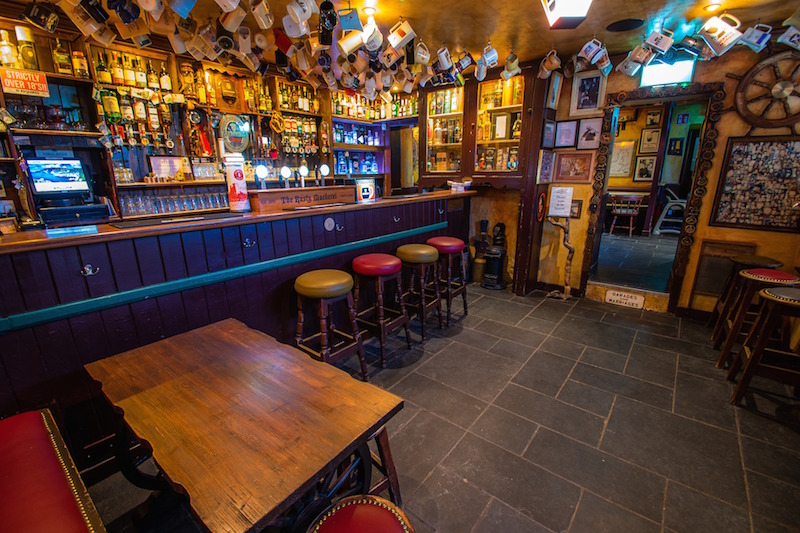 Known for: Serving fresh fish caught at night and delivered to their door every morning
With the backdrop of some of the country's best scenery and attractions, County Donegal is a must on any Irish bucket list. The renowned traditional Irish bar at the foot of Sliabh Liag serves up great drinks and mouth-watering seasonal food, if the spicy fillet of mackerel is on the menu, look no further.
If you fancy spending an all-nighter in the bar for the traditional live music session, make sure to book into one of The Rusty Mackerel's comfortable rooms and enjoy a hearty breakfast in the morning. Don't leave the area without stopping off at Glencolmcille Folk Village and Silver Strand beach.