One of Donegal's most expensive parcels of land has been put on the market.
The eight acre site in the heart of Letterkenny has a price-tag of €4,000,000.
The site at High Road, behind the Letterkenny Fire Station, has been put on the market by local estate agents DNG Boyce Gallagher.
The agent says that rarely does such an exciting opportunity arise to purchase a site in Donegal so versatile and strategically located.
Centrally and conveniently located at the top of the High Road, the site offers enviable road frontage within metres of Letterkenny Main Street.
The site is Zoned 'Established Development/Mixed Usage' in the County Development Plan 2018-2024 and could lend itself to an array of development opportunities.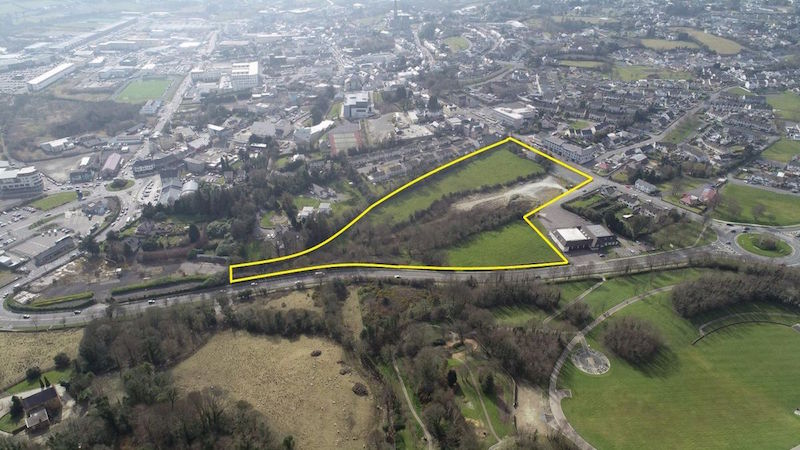 Planning permission was granted for the 8.23 acre site in 2004 for a development comprising of 6 retail units, 190 apartments, 17 duplex units and 18 townhouses.
A spokesperson added "While this planning permission has since expired, we believe that due to the high level of demand in the town, permission for an even more substantial development may be achievable."
The site is within walking distance of Letterkenny Bus Station, and just over 1 km from LYIT, this site is perfectly located to access all shops, restaurants, and amenities on foot.
Heading north, the site is opposite Letterkenny Town Park, within a few hundred metres of Letterkenny University Hospital, and offers easy access to many of the town's other major employers such as Pramerica and Optum Health Care.